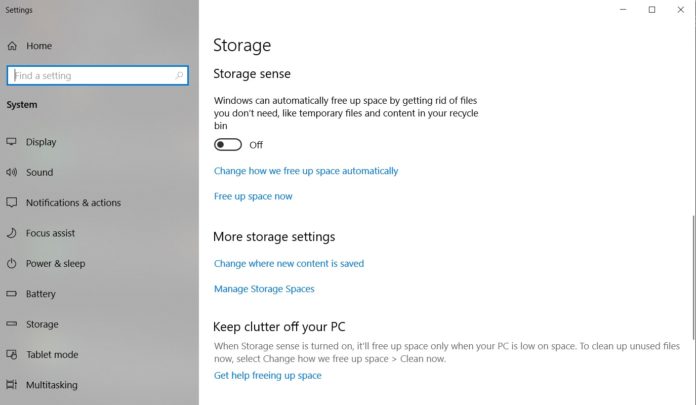 The next major Windows 10 update '19H1′ is set to make some important changes to how the operating system manages disk space. In Windows 10 19H1, Microsoft is introducing reserved storage which refers to the storage that is to be used by apps, Windows Update, temporary files, and the system cache.
Microsoft says that Windows 10 19H1 devices will feature "Reserved Storage" which is designed to keep about 7GB of storage aside for Windows Update, temporary files and system cache. The company says that reserved space will vary over time and the chunk of reserved disk space for temporary files generated by the system could increase.
The reserved storage in Windows 10 may allow the operating system to function more smoothly as the apps and Windows Update will always have access to disk space.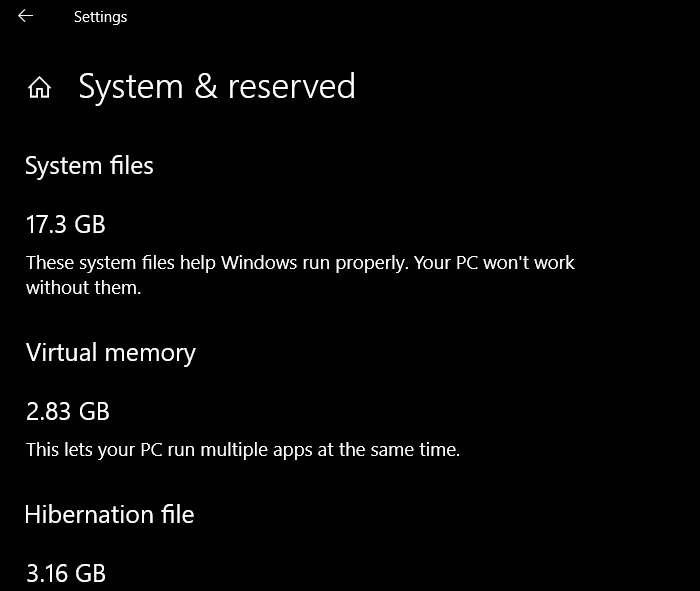 If fill up your PC's storage, the system will continue to function normally and applications may not become unreliable. You'll be able to access the reserved storage if you re-install Windows 10 and it will also show up on devices with 19H1 update pre-installed.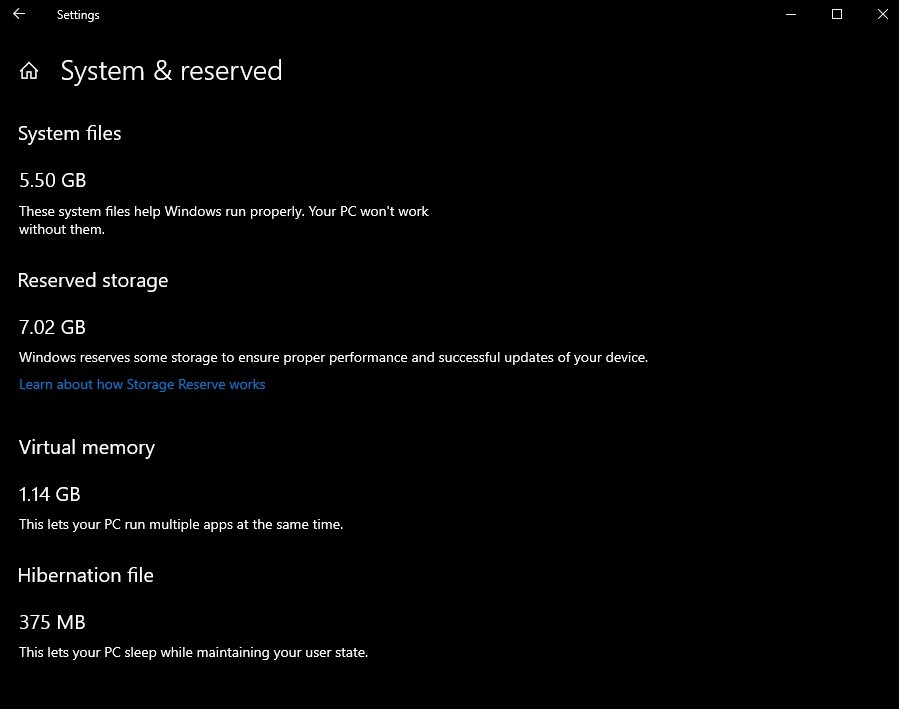 You won't be able to remove it from the OS entirely and Microsoft says that users are not supposed to set anything up.
"We may adjust the size of reserved storage in the future based on diagnostic data or feedback. The reserved storage cannot be removed from the OS, but you can reduce the amount of space reserved," Microsoft explains in a blog post.
Insiders will be able to access the feature in 19H1 preview builds and Microsoft's Insider team will also share additional details when the next build drops.