A new report recently revealed that Mozilla was testing ads in Firefox browser. The users have reported that they have seen a snippet ad which shows up in the browser at the bottom of the layout.
According to Justin O'Kelly, the company is working on new ways to improve the browser and the snippet is an experiment to provide more value to its Firefox users.
"This snippet was an experiment to provide more value to Firefox users through offers provided by a partner. It was not a paid placement or advertisement. We are continually looking for more ways to say thanks for using Firefox," Justin O' Kelly explains.
Mozilla had earlier in the month also offered users with an opportunity to enjoy a live concert from Phosphorescent which was aimed at adding value to its users and support an open ecosystem.
"Ready to schedule that next family reunion? Here's a thank you from Firefox. Book your next hotel stay on Booking.com today and get a free $20 Amazon gift card. Happy Holidays from Firefox! (Restriction apply.)" the ad reads.
The company has also provided the option to disable the snippet from settings if users are not willing to see it in the Firefox UI. To do this, you would need to open Preferences > Home > Snippets and turn it off.
Thunderbird update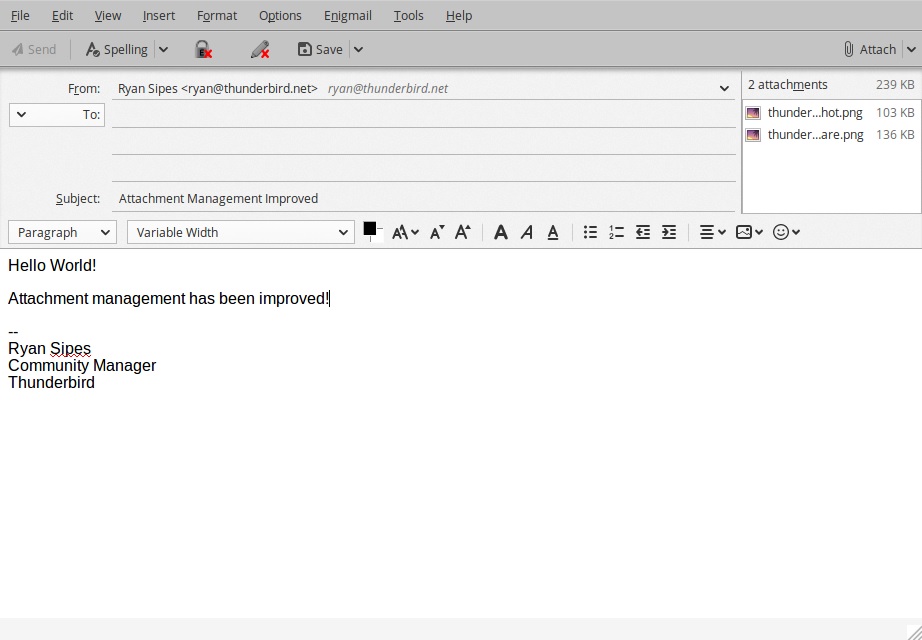 Mozilla has announced a major update to its advanced email app on desktop. The company is working on making the email client function faster compared to the previous versions.
The engineers are working on new technologies to rewrite some parts of Thunderbird and improve its performance on the desktop. Mozilla also announced that it is working on making Thunderbird more beautiful and the update will also add support for Windows 10 notification system.
The email app will be integrating Windows 10 built-in notification system to deliver a native experience.