A new patent application from Dell details an innovative Windows 10 device that can carry multiple displays. Unlike the patents for the foldable or dual-screen device, the latest patent shows off an extraordinary 2-in-1 device featuring multiple displays which can be detached.
Titled 'INFORMATION HANDLING SYSTEM WITH MULTIPLE DETACHABLE DISPLAYS', the patent was filed by Dell Products L.P in June 2017 and published by USPTO on January 3, 2019.
In the background section of the patent application, Dell explains that consumers and businesses are exploring new ways to store and access information. The company says that desktop computers can connect to multiple displays and display more information to enhance the ability of users to operate the information.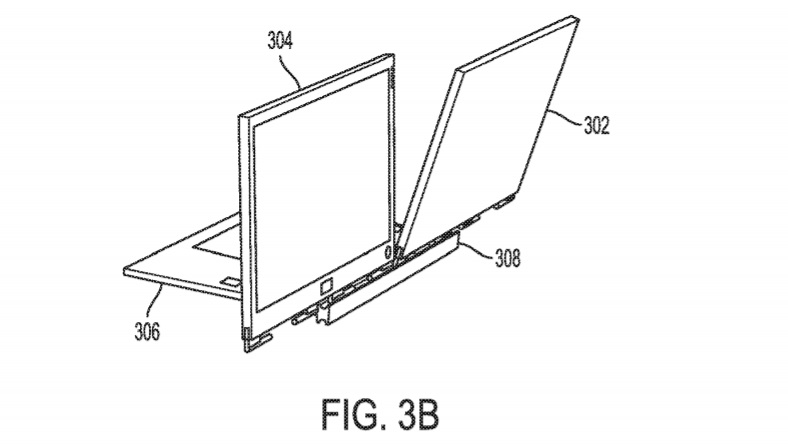 The dual monitor desktop is apparently not a new thing and the patent application details a similar method but the key difference is portability. In the patent, Dell has detailed a 2-in-1 portable laptop which can be configured to connect to multiple external displays through display ports.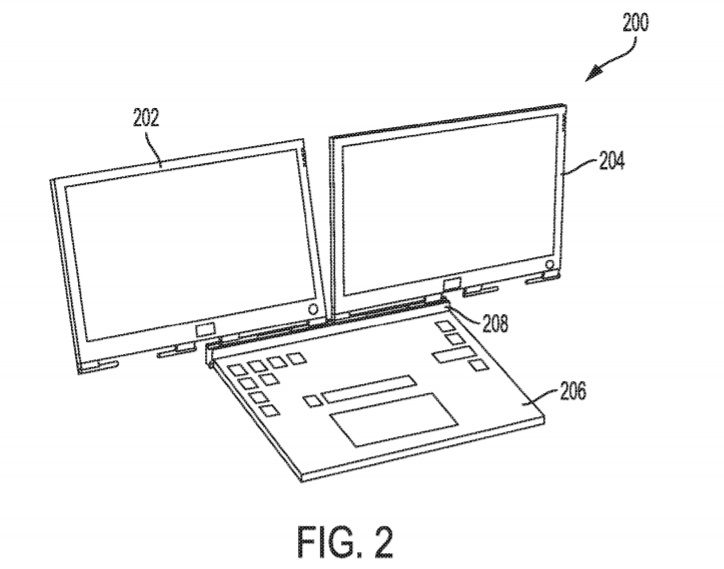 In the abstract section, Dell has detailed how they can allow users to attach more than one display to a 2-in-1 laptop.
"A portable information handling system may attach to and support multiple detachable displays in a variety of configurations. A base of a portable information handling system may include a means for attaching to and supporting multiple displays, such as a channel for magnetically attaching to one or more bars of one or more displays. A user may operate the information handling system in a presentation configuration with one display facing towards the user and another display facing towards an audience. If the both displays are facing toward a user, the system can provide a user with an extended display area with more space to view and manipulate information. The second display may be detached from a top side and attached to a bottom side of a laptop for storage during transport," the company explains.