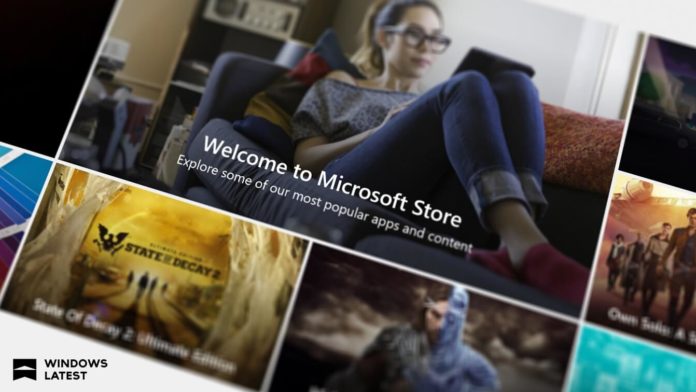 Microsoft is adding new features to Windows 10 with each update and while it improves the overall experience, the third-party apps still play a key role in productivity.
If you recently bought a new Windows PC or you'd like to try undiscovered apps on your current device, here is our list of best Windows 10 apps.
Best Windows 10 apps of the year 2018
Out list of the best Windows 10 apps includes both free and paid titles. Without any further ado, here are some of our top picks to try out on your new PC.
Eartrumpet
EarTrumpet is an advanced replacement for the default audio settings. The app was originally released in 2015, but back in June, the developers updated Eartrumpet to 2.0 with tons of new changes.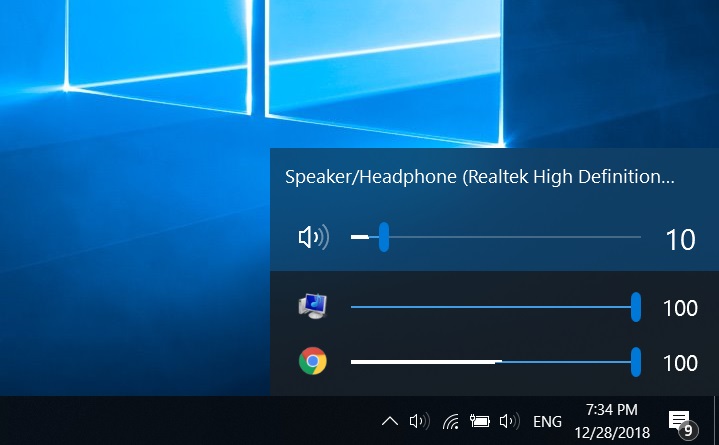 EarTrumpet is supposed to help you manage the audio devices, change the volume of individual apps, quickly mute the web browsers and you can also move apps between your different default audio devices. Just like the legacy audio mixer, the EarTrumpet can be accessed directly from the taskbar.
When EarTrumpet is installed, you will notice a new icon of volume controller in the taskbar next to the default volume flyout. You can unpin the default volume flyout and instead use EarTrumpet.
EarTrumpet is completely free and available for download from the Microsoft Store. If you'd like to upgrade your audio controls, you can get EarTrumpet 2.0 from the Store here.
ShareX
ShareX is a completely free, open source and a feature-rich app to capture and edit screenshots.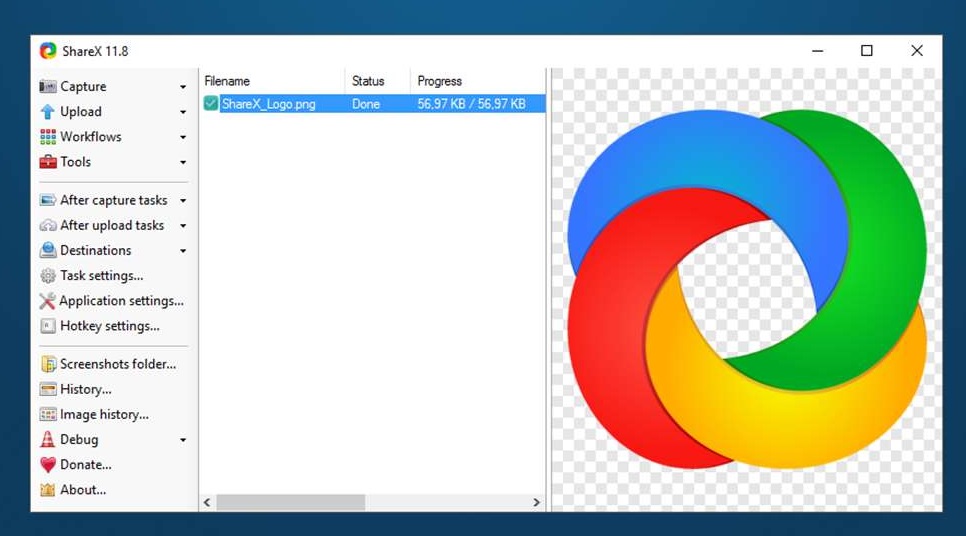 Unlike the built-in snipping tool, it comes with the ability to take basic screenshots alongside with GIF and video capture tools. Here's a look at the notable features of ShareX:
ShareX can screenshot any program and it also offers screen capture of all type including scrolling, webpage and auto capture.
You can also add annotations and watermarks to images.
Keyboard shortcuts which can be customized.
ShareX is an impressive program and it won't disappoint you. There are various advanced settings. For example, you can choose what ShareX should do after capturing the screen or you can set your screen recording hotkey to upload to a specific destination.
You can download ShareX from the Microsoft Store here.
Groupy
Stardock's Groupy turns your open windows into the equivalent of browser tabs. Groupy is similar to Microsoft's delayed Windows 10 Sets interface which also allows users to simply drag one open window over another to group them together.
Groupy allows two windows to become one and you will notice a new bar at the top which carries each grouped program just like how Microsoft Edge or Google Chrome holds web tabs. Groupy works with almost all programs including the apps downloaded from the Microsoft Store.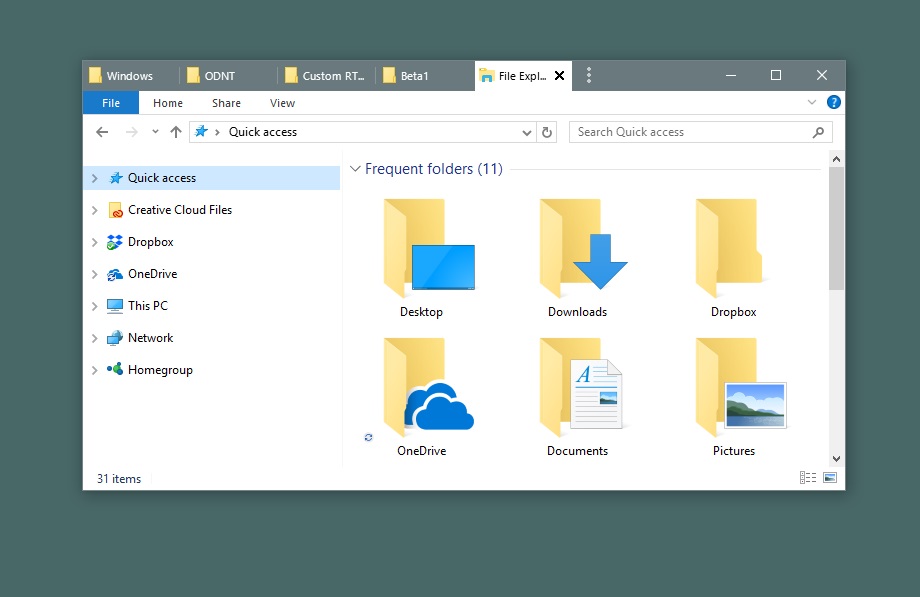 The grouped apps behave like you'd expect them to. For example, you can hold and drag an app out from the grouped tabs window or hover over a tab to preview the content of the app. The users can switch between different grouped programs with Alt + Tab keyboard combination and you can minimize the grouped window into your taskbar.
Groupy is an advanced app but it offers a clean and straightforward interface. You can easily customize the settings and you allow the app to automatically group similar windows together.
You can allow Groupy to automatically group windows when moved on top of each other, when the Shift key is held down or when Ctrl is held down.
The Groupy is free for only 30 days and if you'd like to use it for more than a month, you would need to purchase the license for $9.99. You can download the app from here.
QuickLook
QuickLook is a Microsoft Store app that allows you to preview most of the file types from within File Explorer. The feature is similar to macOS' Quick Look that allows you to see a quick preview of a file by just hitting the space bar.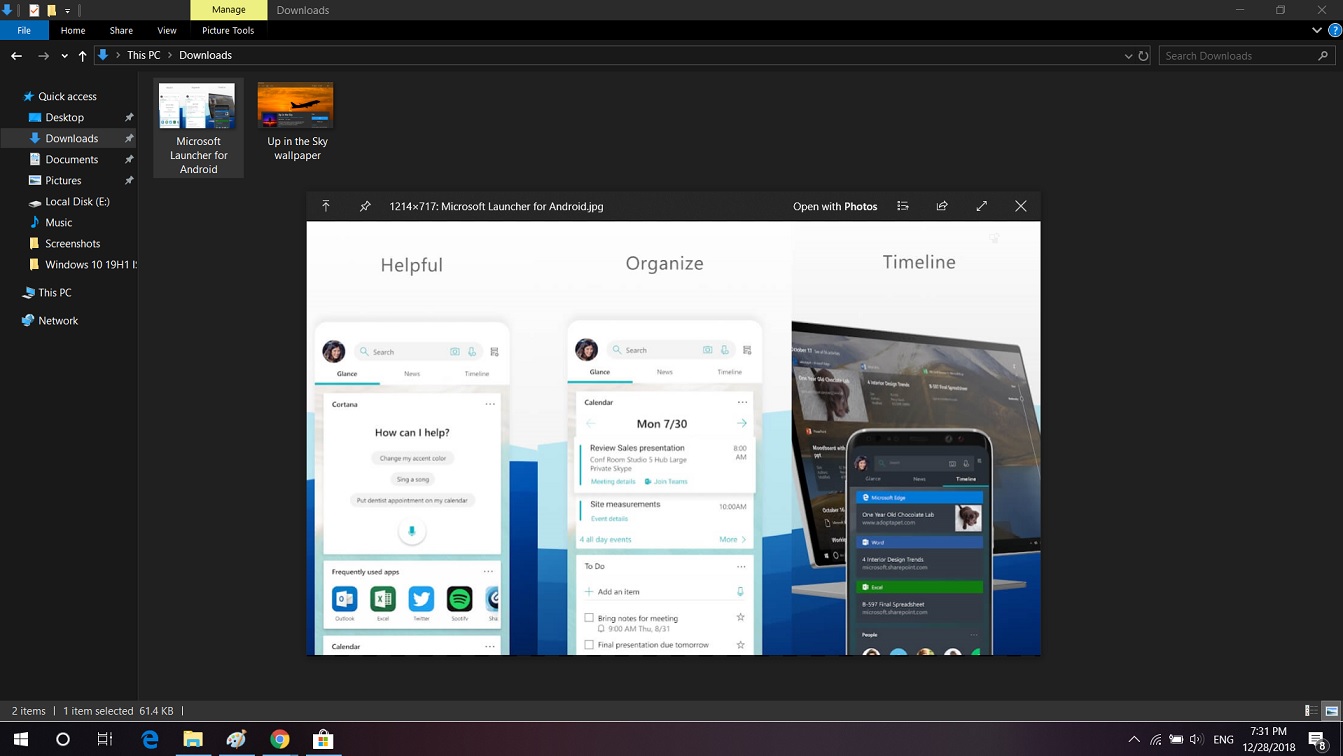 The interface of QuickLook is modern and it comes with all basic functionality such as the ability to zoom in on PDFs with the ctrl+ mouse wheel.
QuickLook works like you'd expect it to. You can preview the file by simply pressing the Spacebar. You can hit Esc to close the previewing, press enter to run or close the preview, or you can also use Ctrl+Mouse Wheel to zoom in on images, PDFs, and documents.
It works well for most file types including PDFs but it might take an extra few seconds if you preview large or complicated files such as GIFs.
Quick Look is also available for download via Microsoft Store.
myTube!
myTube! continues to be the best YouTube app for Windows 10. myTube! features a modern UI designed to suit tablets, 2-in-1s and large screen desktop.
The modern third-party YuoTube client lets you watch videos while you read comments or browse the feed or do anything else in the app. Just like the YouTube website's new mini player, myTube will continue to play the video content no matter what you're doing in the app.
myTube is currently available for download from the Microsoft Store at just $0.99.