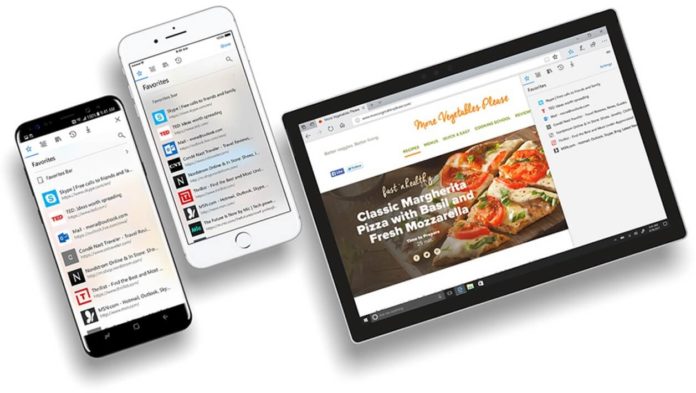 Microsoft surprised everyone by announcing that they are working on the Chromium-based Edge browser. Microsoft has detailed its plans for new Chromium-based Edge browser and the future.
The rebuilt Microsoft Edge browser could support all Google Chrome extensions as it is based on Chromium source codes. Microsoft's Kyle Alden says that the company wants to support the existing Chrome extension but it's not yet known how the extensions will be delivered.
"It's our intention to support existing Chrome extensions," Kyle Alden, Edge Project Manager, explained.
The current version of Microsoft Edge browser has all essentials extensions available via the Microsoft Store but users still aren't provided with a wide range of extensions.
Last year Microsoft revealed that Edge browser does not have access to a wide range of extensions as it wants to ensure that only quality extensions are available for its browser.
The Chrome Store undoubtedly has plenty of extensions but it is far from perfect. Microsoft Edge might support the Chrome extensions but it is not yet clear how the extensions will be offered to Microsoft Edge.
PWAs and Edge
Microsoft will continue to offer the PWAs in the Microsoft Store and the browser would be also able to install the PWAs directly if a website offers support.
"We expect to provide support for PWAs to be installed directly from the browser (much like with Chrome) in addition to the current Store approach. We're not ready to go into all the details yet but PWAs behaving like native apps is still an important principle for us so we'll be looking into the right system integrations to get that right," he said.
Microsoft is currently not planning to run the EdgeHTML-powered UWPs on a different engine but in future, the company will offer a new WebView powered by new rendering engine which the apps can use.
"We don't plan to shim under those with a different engine. We do expect to offer a new WebView that apps can choose to use based on the new rendering engine," he said.