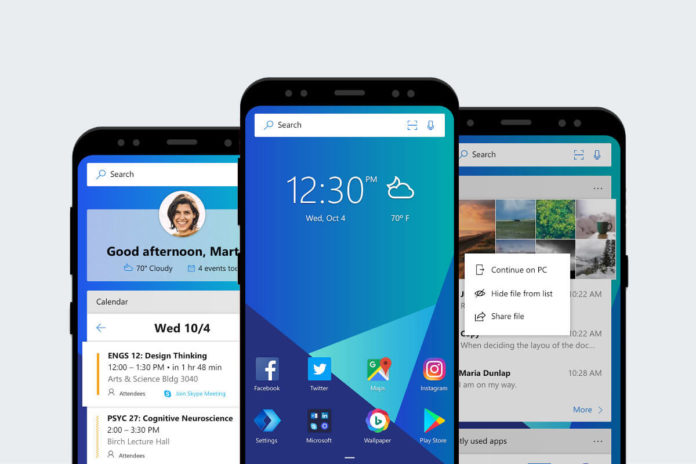 If you're a beta tester, you will receive a big Microsoft Launcher update on your Android smartphone. This update advances Microsoft Launcher to version 5.1 and brings several refinements to the app, including Microsoft To-Do integration and performance improvements.
Microsoft says that this is the last big release of 2018 and while new updates will still be released, it may not include tons of new features.
"Our last major Microsoft Launcher release of 2018 is one of our favorites. We're so incredibly thankful for all of the support and feedback from our customers. With the 5.1 update, we want to say THANK YOU and Happy Holidays," Microsoft's Ezra Park announced the update in a series of tweets.
Microsoft is bringing Windows 10's Sticky Notes to the Launcher's Notes card and you can now view the notes that you created on your PC in your Android phone's Feed.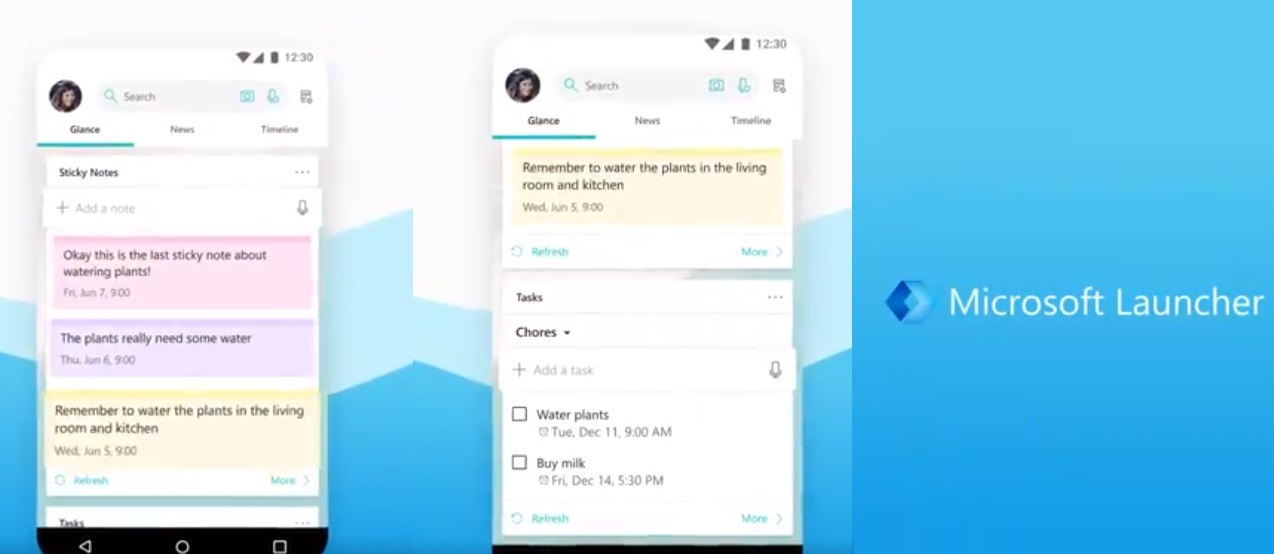 The Tasks card is now integrated with Microsoft To-Do and you can see all your to-do items directly from the feed. It's worth noting that the Wunderlist items will show up if you use Wunderlist.
Here's what new and improved in Microsoft Launcher 5.1:
There is a new track which will help you track your Screen Time, app usage and the phone unlocks. It's a pretty useful card if you'd like to know the apps that you use daily.
Microsoft is also updating Cortana card with support for the commute, traffic and multi-commitments.
Cortana is now available in ES-ES. Currently, Cortana for Microsoft Launcher is live in the US, UK, India, and other regions.
You can now activate Cortana in Microsoft Launcher with Hey Cortana voice command but the feature is currently limited to the US audience.
You can use Bing's mini-answers feature to learn about stocks and currency quickly from the search bar.
This update includes additional performance improvements and bug fixes to improve the user experience.
The last update to Microsoft Launcher had addressed issues with Android Pie. For example, the update fixed an issue where the wallpaper became black on a number of Android P devices
The other big changes will reportedly arrive soon
Microsoft Launcher will reportedly receive support for Windows 10's Cloud Clipboard history soon. Evidence was spotted in Windows 10 19H1 preview builds but Microsoft hasn't officially confirmed the integration of Cloud Clipboard into Microsoft Launcher yet.
Microsoft Launcher is evolving and it's getting better with new releases. Microsoft is also working on several other refinements and features to bring Android phones closer to Windows 10.