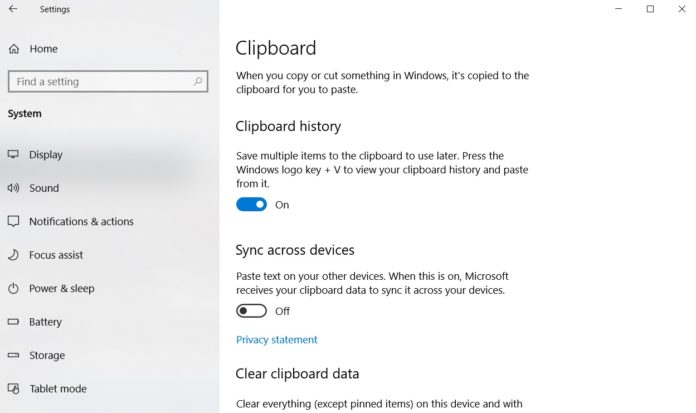 Microsoft's October 2018 Update brings a new feature called 'Cloud Clipboard' to Windows 10. As the name suggests, the Cloud Clipboard can sync the copied content across Windows 10 devices, so you don't need to copy text or image and paste them into OneNote or email to access on another computer.
The feature was supposed to debut before the Windows 10 October 2018 Update launch but it was delayed. It looks like the Cloud Clipboard is finally coming to mobiles devices (Android) as more and more shreds of evidence is showing up in Windows 10 19H1 preview builds.
Some users have spotted 'Get an app to sync clipboard items to your phone' link in the Windows 10 Clipboard settings page. According to the user, the link asks for a phone number and the system sends an SMS to the phone number with a link to the Microsoft  Launcher for Android.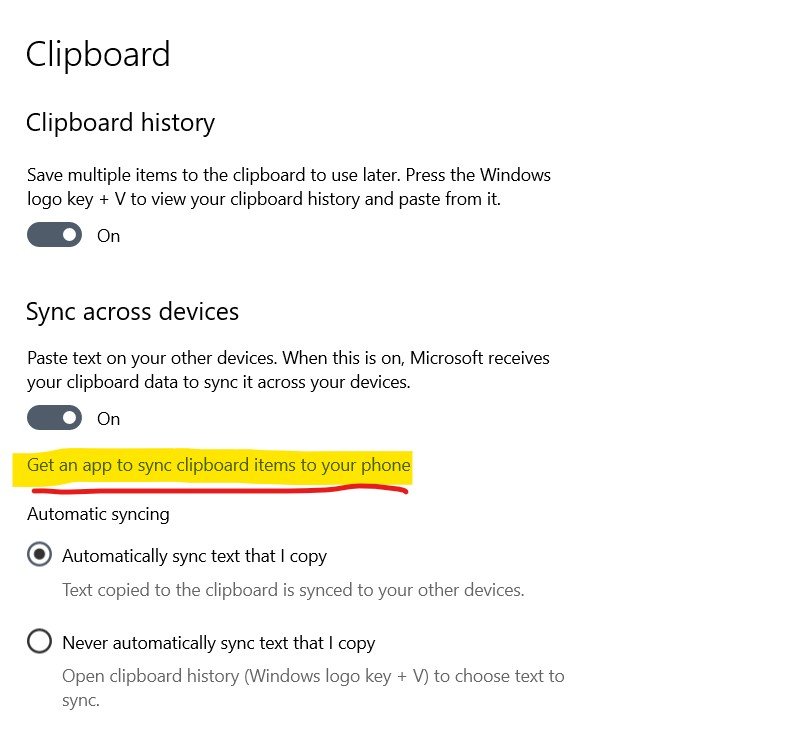 An alleged screenshot shared on Twitter also confirms that this feature which hasn't yet been announced by Microsoft already shows up for a limited number of users. It's likely that Microsoft is A/B testing the universal Cloud Clipboard with support for smartphones but it's not working in its full glory yet.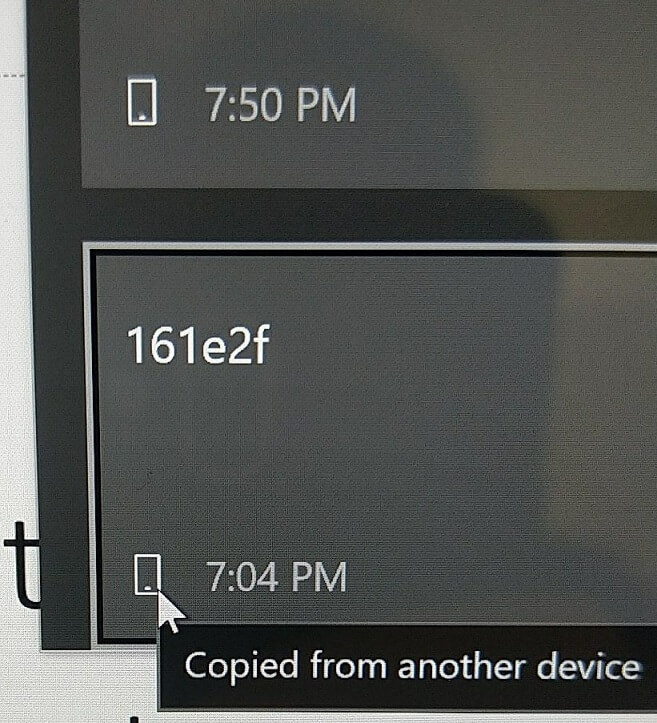 Microsoft is said to be working on a big update for Microsoft Launcher and it might add support for Cloud Clipboard. There were some rumours claiming that Cloud Clipboard will also sync to Microsoft's SwiftKey keyboard for Android.