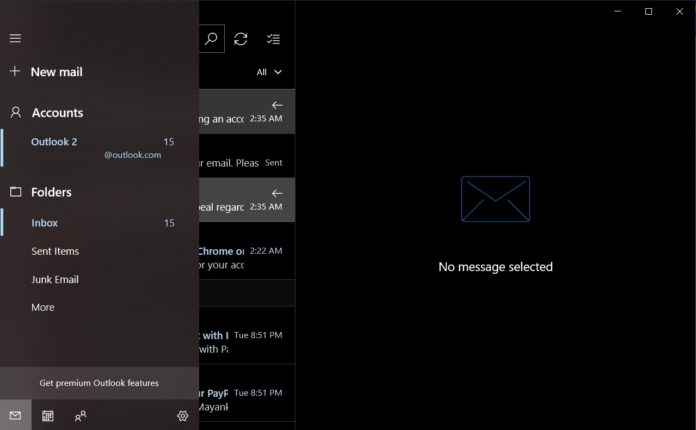 With the release of subscription-based productivity software Office 365 back in 2011, Microsoft introduced a ton of great features. The Office 365 subscription removes ads from Outlook's website and allows users to access several advanced features.
Back in July, we reported that Microsoft is showing ads inside the 'Mail app' of Windows 10. The ads were appearing at the top of the 'other' section of Outlook mail when the 'focused mailbox' is turned on.
Though the Mail app is still a very good first party app for Windows 10 and it is still great to use, the ads inside it have made the whole experience slightly bad. There is a badge 'Get premium Outlook features' showing inside the mail app to remind users to buy the Office 365 subscription for removing ads.
There is a support document from Microsoft which acknowledges this behaviour and as expected, Microsoft tested the ads on some Insider machines.
"Consistent with consumer email apps and services like Outlook.com, Gmail, and Yahoo Mail, advertising allows us to provide, support, and improve some of our products. We're always experimenting with new features and experiences. Currently, we have a pilot running in Brazil, Canada, Australia, and India to get user feedback on ads in Mail," Microsoft explains.
According to the support document, the ads may have appeared in Windows 10 Home and Pro editions but not in Edu and Enterprise edition.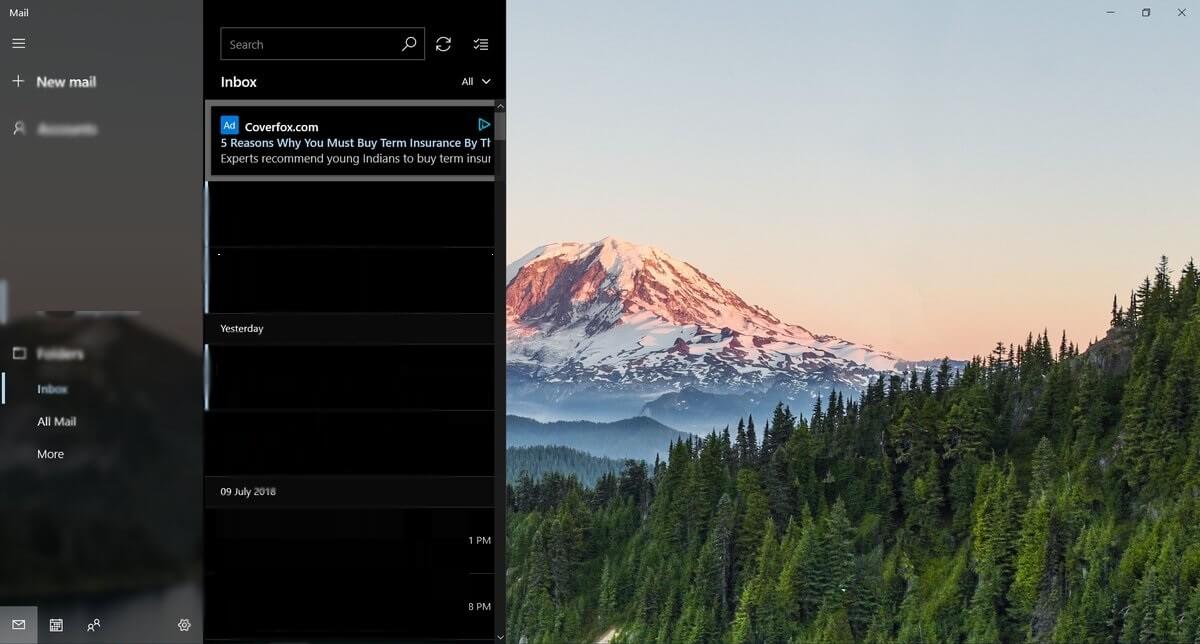 "Outlook.com users with Focused Inbox turned on will see ads in the 'Other' view of your inbox. If Focused Inbox is turned off or you are using a third party email account like Gmail, you will see ads at the top of your inbox," the company explains.
Microsoft is turning off the ads
After the outrage, Microsoft today confirmed that the company only tested the ads on a limited number of devices and it is being turned off.
"This was an experimental feature that was never intended to be tested broadly and it is being turned off", Microsoft confirmed.
This was an experimental feature that was never intended to be tested broadly and it is being turned off.

— Frank X. Shaw (@fxshaw) November 16, 2018
Office 365 and Windows 10
The apps like Microsoft Photos also requires Office 365 subscription for getting all the features for Story Remix'. Office Mobile, an easy to use set of Office apps from Microsoft Store, needs Office 365 subscription for editing different office documents.
The OneDrive are limited to only 5GB of cloud usage for those who don't use Office 365 subscription.
There is no need to freak out as this was an A/B testing and it's not coming. What do you think about this? Is it a good idea to put ads in a built-in Windows 10 Mail app? Let us know your thoughts in the comments below.