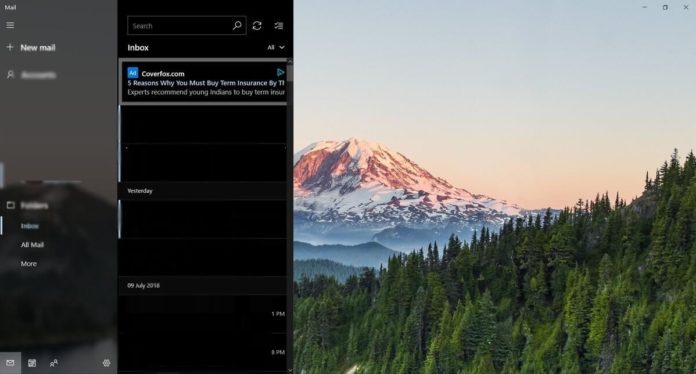 Microsoft has always been showing useful ads in Windows 10 and the company now seems to advertise third-party apps and services in the default Mail app. Ads in Windows 10 Mail app is not a new thing as a little while ago the company displayed a small ad in the lower left corner that recommended users to Get Office 365 subscription.
Mail doesn't show any banner on Windows 10 for us and it appears that the company is A/B testing these advertisements. The ads look a bit too much like legitimate emails, which could be a problem for some users.
When you open Windows 10 Mail, you'll see useful ads at the top of the page and the process of showing ads is automated. It's quite obvious that Microsoft does not scan or read your emails to show you ads.
It perfectly makes sense for Microsoft to show ads in its free apps and services. Google has been also showing personalized ads in its Gmail app on Android and other platforms.
There are many users who believe that a free app should remain a free app and this could be yet another controversial change that Microsoft makes in its Mail app.