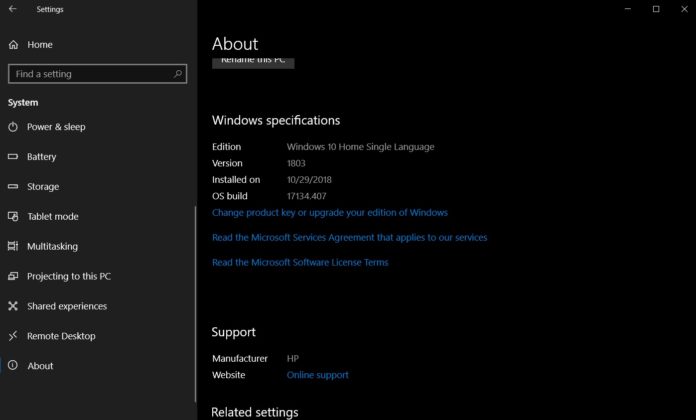 The latest October and November 2018 cumulative updates for Windows 10 has a bug that prevents some users from setting a default app for specific files. Microsoft has already acknowledged the problem in release notes of the Windows 10 cumulative update and the fix is expected to arrive later this month.
Another good news is Microsoft has already started testing the fix with Insiders. Microsoft today shipped Windows 10 Build 18282 to the Insiders in the Fast Ring and it fixes the file association bug. It means that after testing the fix with Insiders, Microsoft will implement changes in Windows 10 to address the problem for everyone.
"We fixed an issue resulting in some users not being able to set Win32 program defaults for certain app and file type combinations using the Open with… command or via Settings > Apps > Default apps," Microsoft explains in the changelog of Build 18282.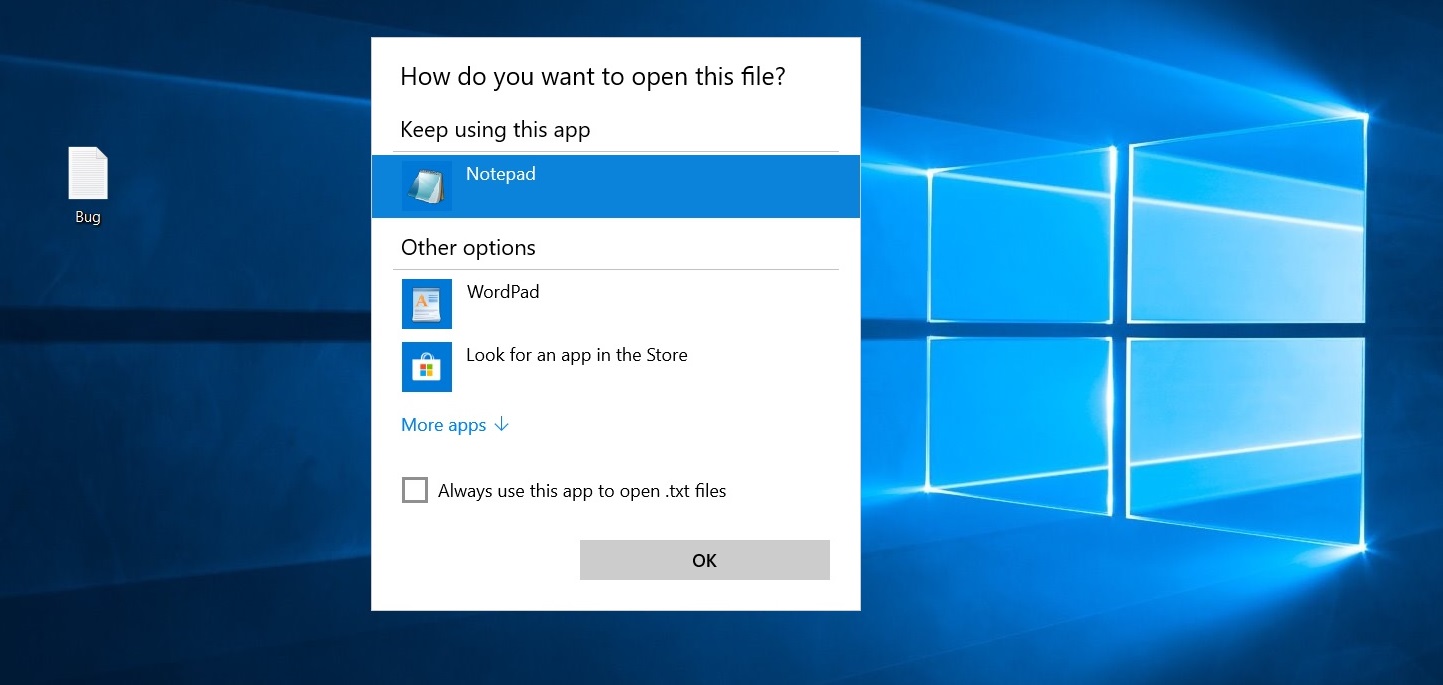 According to the known issue section of the cumulative updates, the file association bug that prevents certain apps from handling specific file formats by default exists in both Windows 10 April 2018 Update and Windows 10 October 2018 Update.
If you install the patch for Windows 10, the file association may not work on your system but it's only affecting a small number of systems and the function could if you try it multiple times. "In some cases, attempting to set application defaults again will succeed," Microsoft explains. "Microsoft is working on a resolution and estimates a solution will be available in late November 2018".
The issue doesn't seem to affect all apps but the new default settings for apps such as Notepad is not working on some devices.