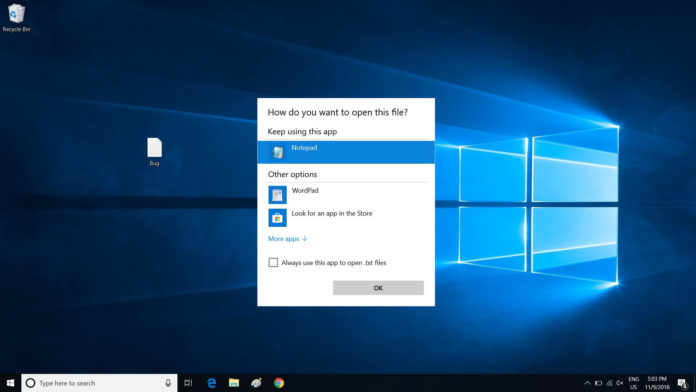 Microsoft's latest cumulative update for Windows 10 has a bug that would break the file association feature in the operating system. The File Association bug prevents certain software from handling specific formats by default. For example, Microsoft Notepad or other Win32 programs such as Notepad++ cannot be set as the default.
This annoying bug was reported by several users and earlier today Microsoft updated the support document to highlight the known issue. It's important to note that the bug was not acknowledged last month.
What's File Association bug?
The File Association bug in Windows 10 could break the way you open the apps. This will block apps like Notepad++ from being configured as the default programs for text files.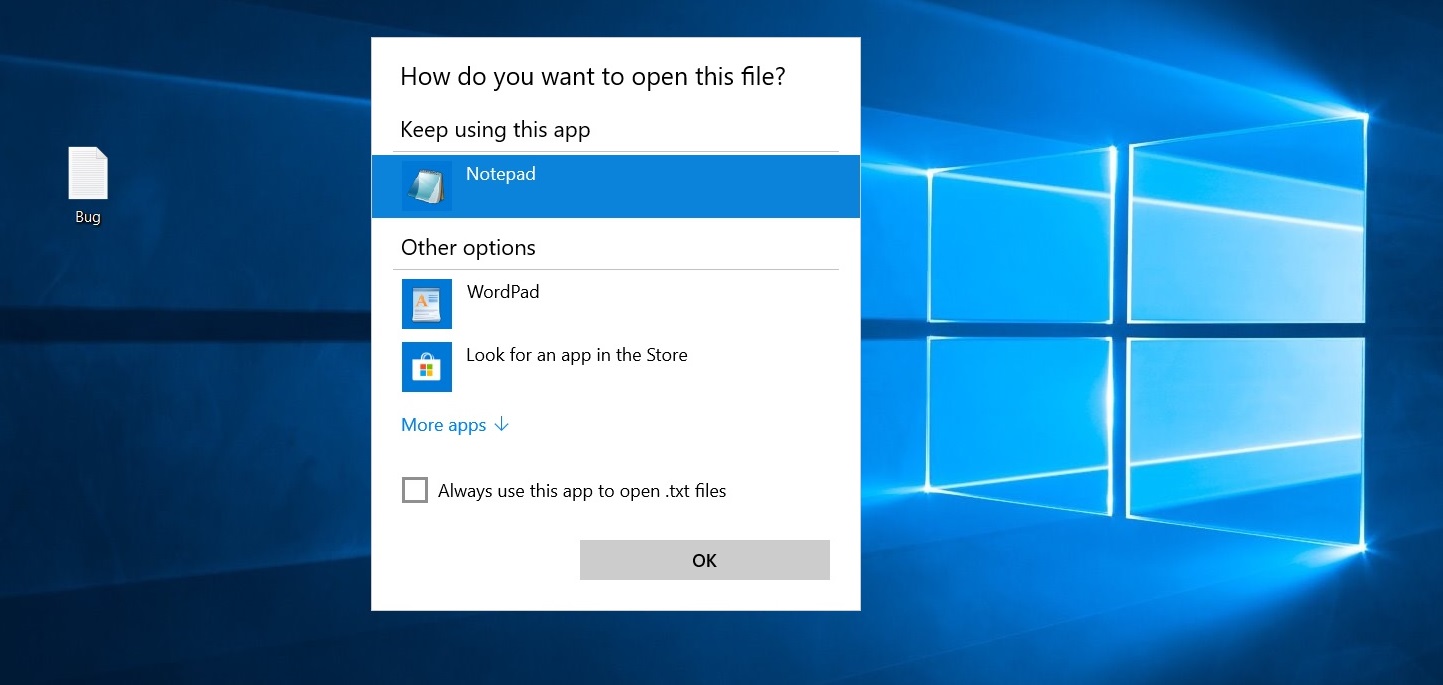 "Running W10 1803 on 2 different PCs that have both developed the same problem – the "open with" menu that lets you change file associations doesn't do anything anymore," a user posted on Reddit. "For example I want .mp4 files to open with VLC instead of the default "Films & TV" app, so I right click on an mp4->Properties->opens with->change, and select VLC from the list. But when I click 'OK', nothing happens. The file is still set to open with Films & TV," the user explains.
Microsoft acknowledges the bug
In the updated support document, Microsoft confirmed that Windows 10 KB4462919 (Build 17134.345) could break down file associations and you won't be able to set some apps such as Microsoft's Notepad as the default program for the files.
"After installing this update, some users cannot set Win32 program defaults for certain app and file type combinations using the Open with… command or Settings > Apps > Default apps," Microsoft explains. "In some cases, Microsoft Notepad or other Win32 programs cannot be set as the default".
Microsoft is working on a solution and the bug will be addressed with Windows 10's November 2018 cumulative update which is scheduled to arrive next Tuesday.