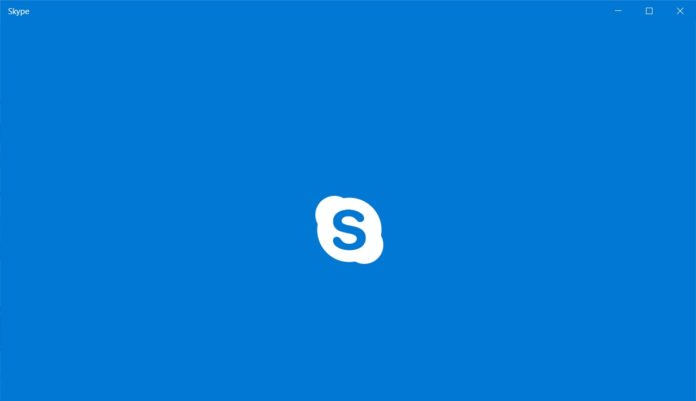 Emoticons are the universal language. A chat is incomplete without those little icons and now the emoticons are getting a whole new look with the Skype insider preview build (8.34.76.37) for Windows, Mac, Linux, Android and iOS.
The latest update improves the Skype emotions picker and users will be able to choose different colors for creating a fully personalized unique theme and unlike the previous version, the new clear and detailed graphics will preserve all the details even in the dark mode.
On a touch-enabled device, inside the hand and person section, users can tap and hold on any emoticon to get a new pop up layout with six different skin tones. It can be done by pressing right click on desktop.
In a blog post, Microsoft said that this updated emoticons will be enabled on Windows, Mac OS, Linux, Android and iOS platforms. This new version of Skype is rolling out to Insiders and it should be released to the general public soon.
The Skype improvements
Previously in August 2018, Microsoft narrowed the gap between Skype Classic and Skype 8 by rolling out a build with split view support which could be enabled by clicking on three dots menu.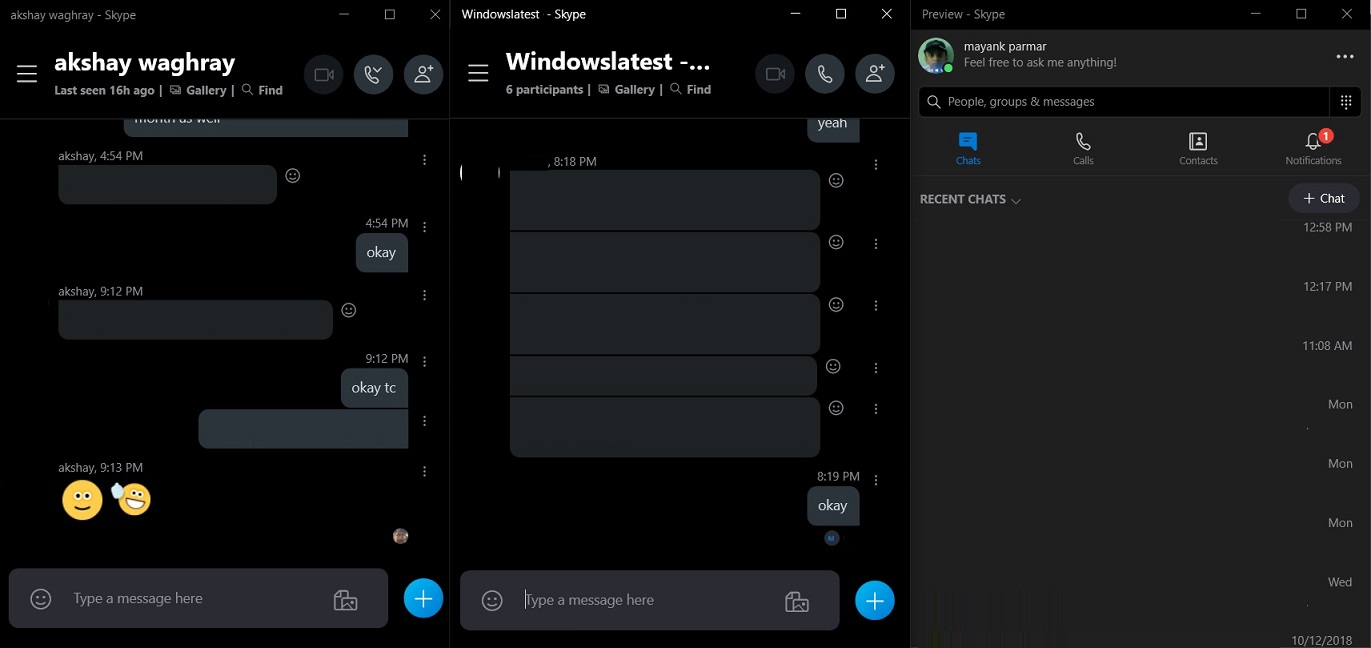 It makes the recent conversations fit to be displayed in narrow windows which allows users to have multiple conversations simultaneously.
Besides Microsoft has also added read receipt feature which was available on almost every other chat platform but not in Skype. Skype money transfer feature was also added. It allows users to transfer money via PayPal.
Last month, we noticed that Skype was set to come to the Windows 10 system tray for giving more controls like sign in and out, unread message badge, option to directly jump into Skype settings etc. Though this feature is still not yet ready for testing.
Earlier this month, Microsoft discontinued support for old classic Skype app which is still being used by millions of customer.
Skype 8 is getting more and more updates to bring it on a par with the Skype Classic so that users won't have to feel the baptism of fire.
Microsoft's Skype Classic users are recommended to switch to the modern release as soon as possible and the company is gradually rolling out Skype 8 to more users.