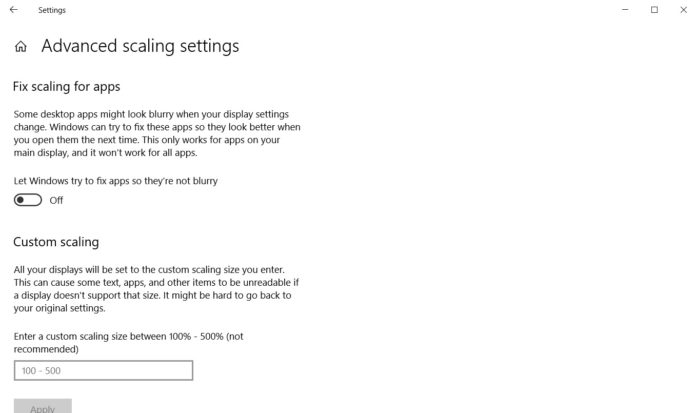 Microsoft's last update to Windows 10 addressed the app scaling problem and improved the overall experience. The app scaling has been a quite problem in Windows 10 as many users have reported issues where the Win32 programs render incorrectly and become blurry due to DPI setting issues.
With the release of Windows 10 April 2018 Update, Microsoft introduced a new setting page that allows users to configure the system to automatically detect the DPI change and fix the blurriness. Windows itself can find out the best setting and run the apps to reduce blurry experience.
The feature can be accessed from Settings > System > Display > Advanced scaling and it has to be enabled manually. But this is going to change with Windows 10 19H1 update.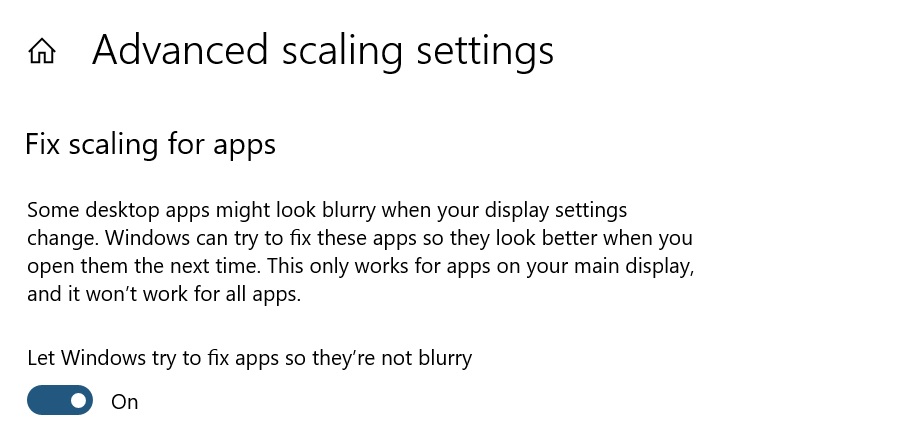 Starting with Windows 10 19H1 update, the DPI setting will be enabled by default for everyone. This will improve the overall experience as Windows will automatically address some of your scaling feedback you will see fewer "Fix blurry apps" notification.
"As many of you know, we've been working over the past few years to improve the High DPI story for Win32 (desktop) apps on Windows. As part of this, some of you may recall getting a toast about fixing your apps that led you to this setting we added with Build 17063," Microsoft explains.
The software giant explains that the future Windows 10 update will address these problems automatically but this doesn't mean that all blurry apps would be fixed.