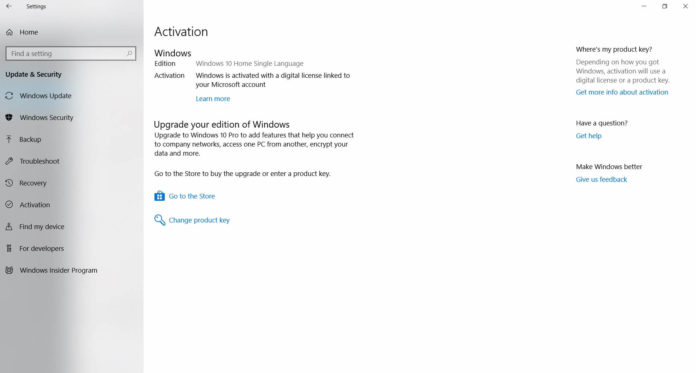 A few hours ago, we reported that a number of Windows 10 systems are being hit by a weird bug where the system loses its activation status. The bug in the question is not very widespread and it's causing the systems to be listed as not activated.
The number of users who are reporting the issue is growing every minute and several reports have surfaced in the past few hours. Your Windows 10 (Pro) license is still valid. It's a known issue that is being experienced in several countries and Microsoft engineers are working on a solution.
In a statement to media publications, Microsoft confirmed the reported issue and the company is actively working to restore the activations for Windows 10 Pro customers.
"We're working to restore product activations for the limited number of affected Windows 10 Pro customers," Jeff Jones, a senior director at Microsoft, said in a statement.
What's wrong?
Earlier today, reports surfaced claiming that Windows 10 is encountering an issue that causes activation problems on users machines. The users documented the incident on Twitter, YouTube, Reddit and other platforms explaining that all of a sudden, their Windows 10 installation is no longer activated.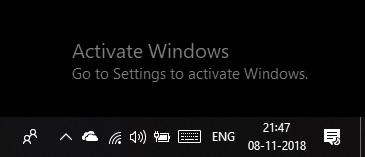 The reactivation by manually adding the keys doesn't seem to work. The Troubleshooter fails to address the problem and in some rare cases, users are being asked to downgrade to Windows 10 Home from Pro.
"We can't activate Windows on this device because you don't have a valid license or product key," the message with error code 0xC004C003 reads.
Only a limited number of systems are impacted by this glitch and there is no workaround at the moment. Getting in touch with Microsoft support team doesn't seem to be work for users, according to reports.
Microsoft is still investigating the issue and the company is trying to get things back to normal. For now, users are recommended to wait as the issue should be resolved in the next few hours.