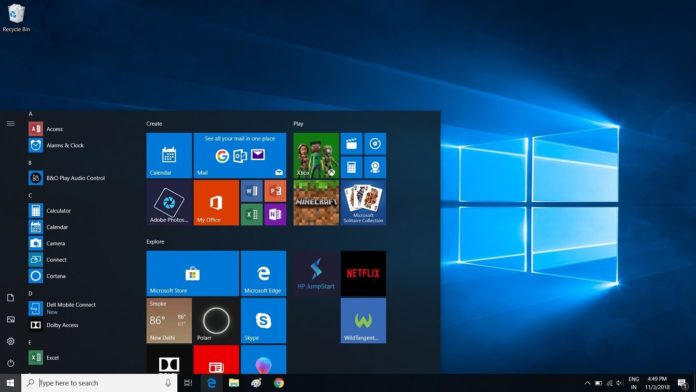 Microsoft today released a new Windows 10 build 18277 for Insiders enrolled in the Fast and Skip Ahead Ring. The latest build comes from the development branch "19H1" which is due to release in the Spring of 2019.
The latest build comes with new features like Focus Assist, Action Center improvements with the inclusion of a brightness slider and more. You can learn more the new features and major improvements in today's build here.
There are also many bug fixes which Microsoft have fixed for issues reported from earlier flights. Below is the full list of what's fixed:
An issue causing WSL to not work in Build 18272 has now been fixed.
Issue resulting in text not rendering on the screen have large number of OTF fonts has now been fixed.
In previous flights the Task view failed to show the + button under New Desktop. This issue has now been fixed in the latest flight.
An issue resulting in Timeline crashing explorer.exe if users pressed ALT+F4 has now been fixed.
An issue significantly impacting Start menu reliability in recent builds when pinning, unpinning, or uninstalling apps has now been fixed.
Microsoft fixed an issue where the expected context menu wouldn't appear after right-clicking on a folder in File Explorer from a network location.
An issue resulting in the home page of Settings not showing the scrollbar in recent flights has now been fixed.
An issue resulting in Settings crashing sometimes in recent flights when going to Sign-in Settings has now been fixed.
An issue where playing videos might unexpectedly show a few frames in the wrong orientation when maximizing the window after changing the orientation of the screen has now been fixed.
Microsoft fixed an issue impacting Emoji Panel reliability in recent flights.
An issue resulting in running "start ." from Command Prompt failing in the previous flight with an access denied error has now been fixed.
An issue reported by some Insiders experiencing bug checks (green screens) with the error KMODE_EXCEPTION_NOT_HANDLED in the previous flight has now been fixed.
Windows Insider Team fixed an issue where certain devices might hit a bug check (GSOD) when shutting down or when switching from a Microsoft account to a local admin account.
As is expected, there are still some known issues which need to be taken care before updating to the latest build. Here are the issues with today's preview update:
Users might notice the update status cycling between Getting Things Ready, Downloading, and Installing shows error 0x8024200d caused by a failed express package download. This should be fixed in upcoming flights.
PDFs opened in Microsoft Edge may not display correctly.
Some users are experiencing blue screens if the PC is set up to dual boot. As a temporary workaround users are advised to disable dual boot for now till the issue is fixed in next flights.
The hyperlink colors need to be refined in Dark Mode in Sticky Notes if the Insights are enabled.
Settings page might experience crashes after changing the account password or PIN, temporary workaround is to use the CTRL + ALT + DEL method to change the password.
We recommend users to go through the list of known issues before installing the latest build on their PCs. You can get the latest Windows 10 build 18277 by going to Settings > Windows Update > Check for Update.