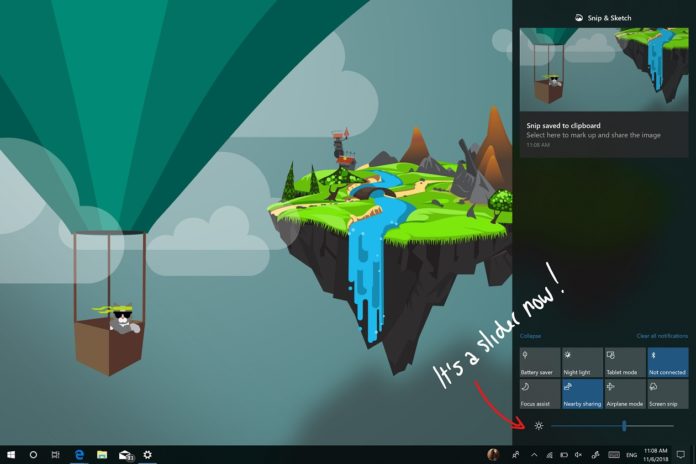 Microsoft is updating the Action Center in Windows 10 to make it more useful. One of the changes that Microsoft plans for Action Center is a brightness slider that would replace the brightness quick action button.
Starting with Windows 10 19H1, you will notice the brightness slider on Action Center. It's a useful feature if you'd lik e to change brightness to your prefered level quickly.
Microsoft is also updating the Action Center quick action feature and you will be now able to customize quick actions without opening the settings page.
"You can now easily customize your Quick actions right from the Action Center itself, rather than having to go into Settings. That means not only can you re-arrange in the moment, but you can also add any Quick action you need on the fly, without needing for it to always take up space," Microsoft explains.
Windows 10's 19H1 update will arrive early next year
Windows 10 19H1 update will also improve the Focus Assist feature and as well as add support for Sets interface. Windows 10 19H1 is going to be a big update with much-needed improvements.
There's more to come in terms of refinements like these in Windows 10 19H1. According to the typical schedule, Windows 10's Spring 2019 update will land in April 2019.