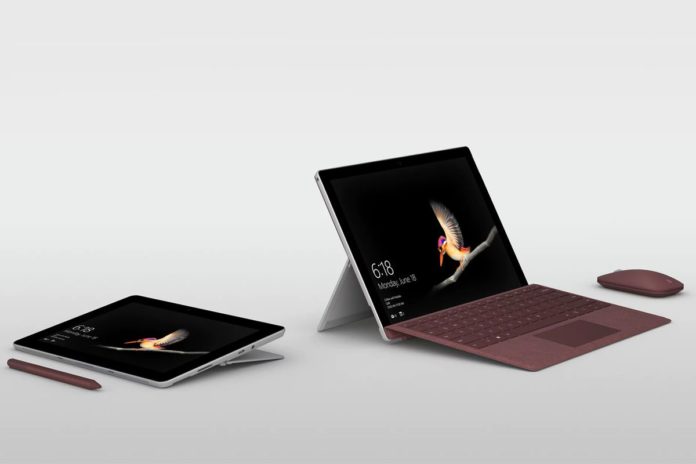 Microsoft has patented a new device codenamed "REFLECTIVE DISPLAY" which appears to hint at a 2-in-1 device (Surface?) with a display on the back.
The patent was filed by Microsoft with U.S. Patent Office on May 1, 2017 and it was published by USPTO earlier today. The patent basically shows off a 2-in-1 device that has another display on the rear side and Microsoft is calling it reflective display.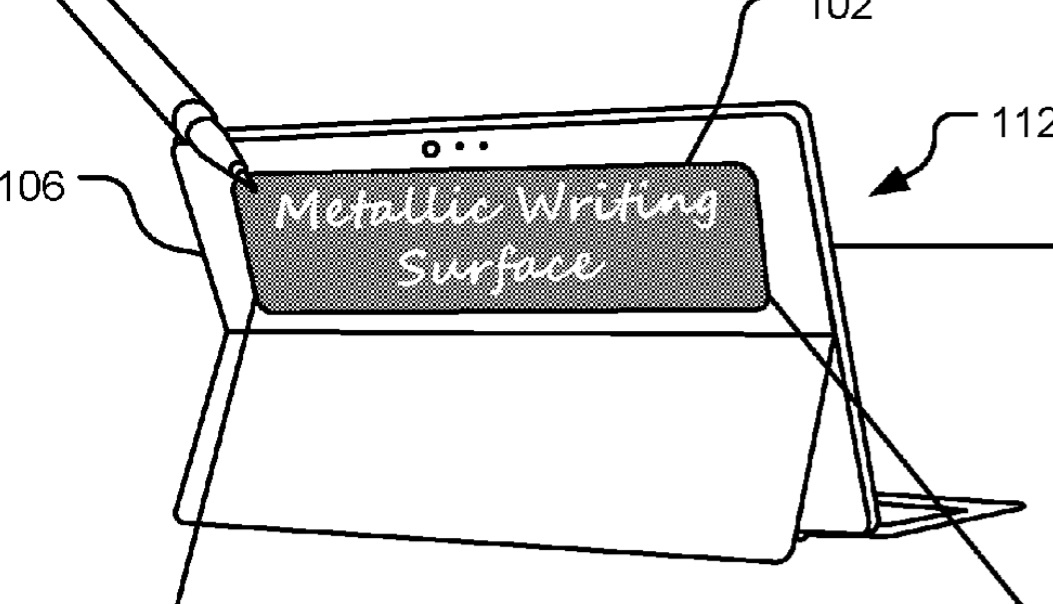 "Consumer demand for smaller and more powerful personal electronics devices drives innovation to adapt existing device components for new and/or multiple purposes. Many laptop computers and accessory keyboards include surface area that does not a serve a functional electronic utility. For example, some devices include surface area near a keyboard or touchpad that is largely unused except as a mechanical support or resting place for a user's wrists," Microsoft explains in the background section of the patent.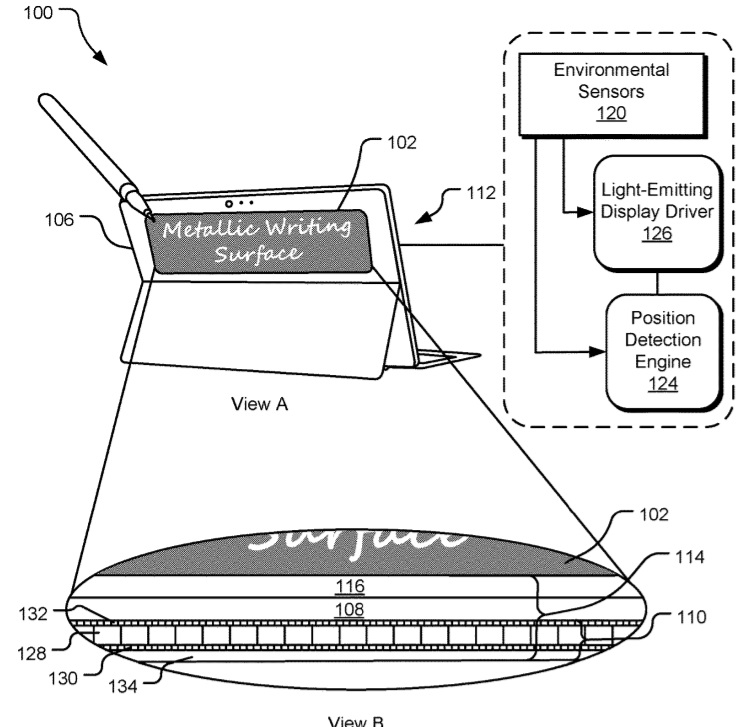 Microsoft has described the patented tech below:
"Implementations described and claimed herein provide a reflective multi-layer structure that serves as a supplemental or primary display for an electronic device. In one implementation, the reflective multi-layer structure forms an external surface of the electronic device and includes a light-emitting display that is separated from the external surface by a dielectric polarizing film and a diffuser. Light emitted by the light-emitting display is transmitted sequentially through the dielectric polarizing film and the diffuser to present information on the external surface".