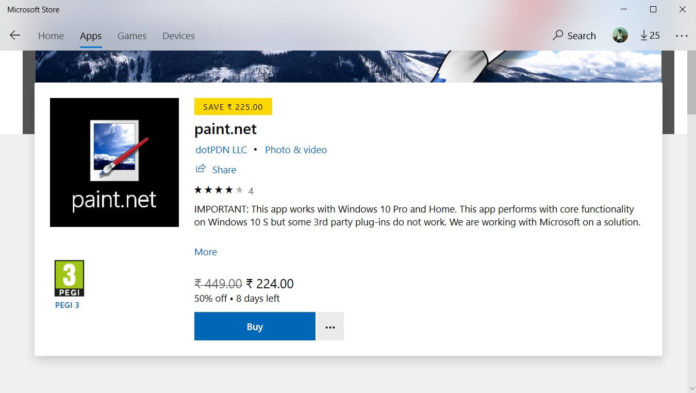 Paint.NET is getting a new update this week with several fixes and improvements. The update is rolling out via the Windows Store or the built-in app's settings page. Paint.NET update advances the app to version 4.1.2 and it comes with the following changes.
This update has improved the startup performance. You will notice a subtle improvement in the overall performance of the app if you have a lot of plugins installed. The developer is planning to optimize the Paint.NET performance in the next release. A bug where the Pixel grid failed to draw some dots darker than others at some levels has been addressed.
This release also fixes a bug where radial blur was not handling alpha correctly. You can find the full list of fixes and improvements below:
The ColorWheel swatch is now rendered correctly.
If you use the Windows Store version, you will no longer experience the protocol error.
An issue with broken resize dialog has been fixed.
The update has added a /set:SETTING=VALUE command-line parameter.
Several other fixes and improvements.
If you're using the Microsoft Store edition of the Paint.NET app, the update would show up automatically within the next few hours. If the Paint.NET classic app is installed, you can grab the update by going to the app's Settings > Updates > Check Now.