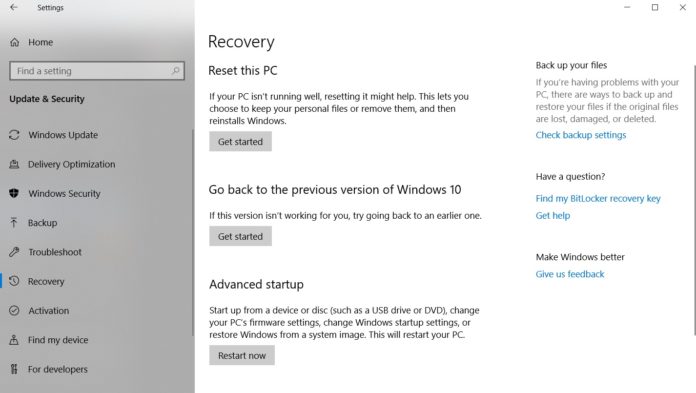 Windows 10 October 2018 Update has somehow deleted the files on some PCs and Microsoft has already pulled the update to control the situation. Microsoft has a plan to recover the deleted content and the company's support document and Windows Insider program lead Dona Sarkar advised users to get in touch with Microsoft's support staff.
According to a Reddit user who reportedly got in touch with Microsoft support team, the company is using System Restore point to recover the deleted content.
It's worth noting that a restore point and Windows.old folder is created by default when a new feature update is installed. That means you can always recover back to a good state if you have the restore point feature enabled.
"The Level 1 agents just tell you to run System Restore which relies on a restore point being created prior to the upgrade. Creating a restore point before upgrade is the default behavior, so it looks like if you have a restore point, you're good to go," the Reddit user explains.
If you had manually disabled the system restore point, Microsoft will escalate you to L2 (level 2) support team and the company will look for backups and try the NTFS files record method to recover your lost content. It's likely that Microsoft is also using some other methods to recover the deleted files.
"Tech support escalates to L2 who can then do a variety of things including remoting into your system, seeing if backups exist, and potentially stepping through the NTFS file record restoration process. Success of this process relies on freed sectors of the HD not being overwritten so presumably this is the reason for advising folks to not use the system," the report adds.