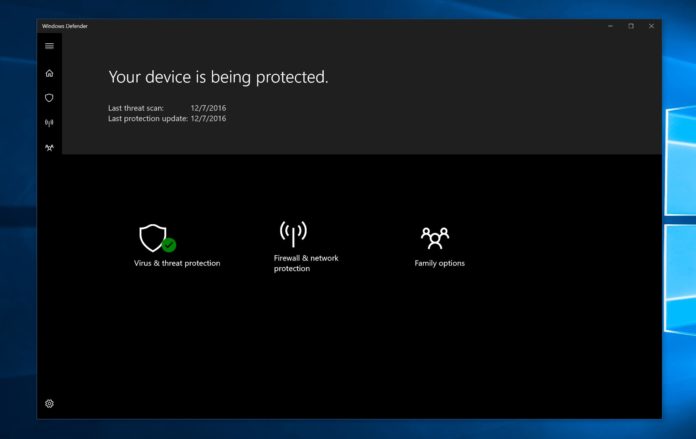 According to a recent test conducted by AV-TEST, Microsoft's Windows Defender performance has got better in the latest Windows 10 updates. The recent research report suggests Windows Defender might soon become the top performer among antiviruses if the same growth is maintained.
For Antivirus to achieve or be called as a number one antivirus, it needs to achieve a maximum of 18 points. The 18 points include 6 points for protection, six for usability and for performance. The Windows Defender has been able to achieve a total of 17.5 points with 6 points for protection, 6 for usability, and 5.5 in terms of performance.
In recent Windows 10 releases, Windows Defender has been able to provide flawless performance in terms of protection and detection of malware.
Microsoft's Windows Defender was able to detect and block 4-week old malware both in the months of July and August according to the tests. In comparison to other solutions, Defender scored less in terms of system performance while launching websites, download of files, etc.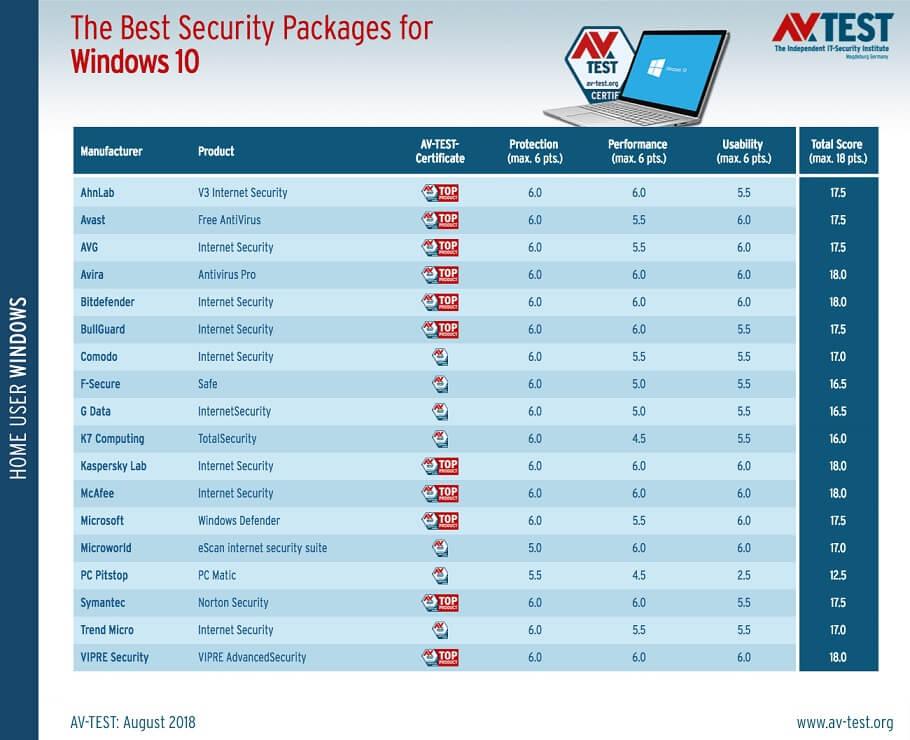 Windows Defender was able to reach high figures in the case of frequently used apps. The app's usability achieved nearly flawless performance with Windows Defender able to provide zero false warnings when visiting websites.
"During July and August 2018 we continuously evaluated 18 home user security products using their default settings. We always used the most current publicly-available version of all products for the testing. They were allowed to update themselves at any time and query their in-the-cloud services," the report reads.
The antivirus was also able to provide zero false warnings while installing and using legitimate software. Windows Defender is not the top antivirus solution yet.
Microsoft launched Windows Defender as an advanced home solution for Windows 10 users and the Redmond Giant has kept on pushing out new features and updates to Windows Defender to bring it closer to becoming the number one antivirus product for Windows 10 PCs.