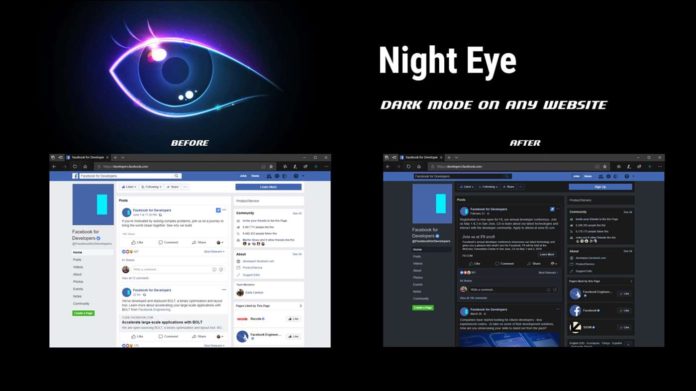 A new extension Night Eye is available for Microsoft Edge which brings dark theme support to the web pages. The extension developed by Razor is available to download from the Microsoft Store.
Night Eye brings the support for the dark mode for all websites like Facebook, Google and more.
The extension allows you to switch easily and quickly between the three modes Dark, Filtered and Normal. The extension analyses the color of the pages and images and converts them automatically and provides an improved browsing experience.
Dark Mode brings a complete dark experience by converting all colors, images, and icons. Users opting for the Filtered mode will be able to adjust the brightness, contrast, but the website colors remain unchanged.
The last is the Normal mode which gives you a normal browsing experience. Any adjustments made to the contrast level and colors can be applied to a single or all the websites.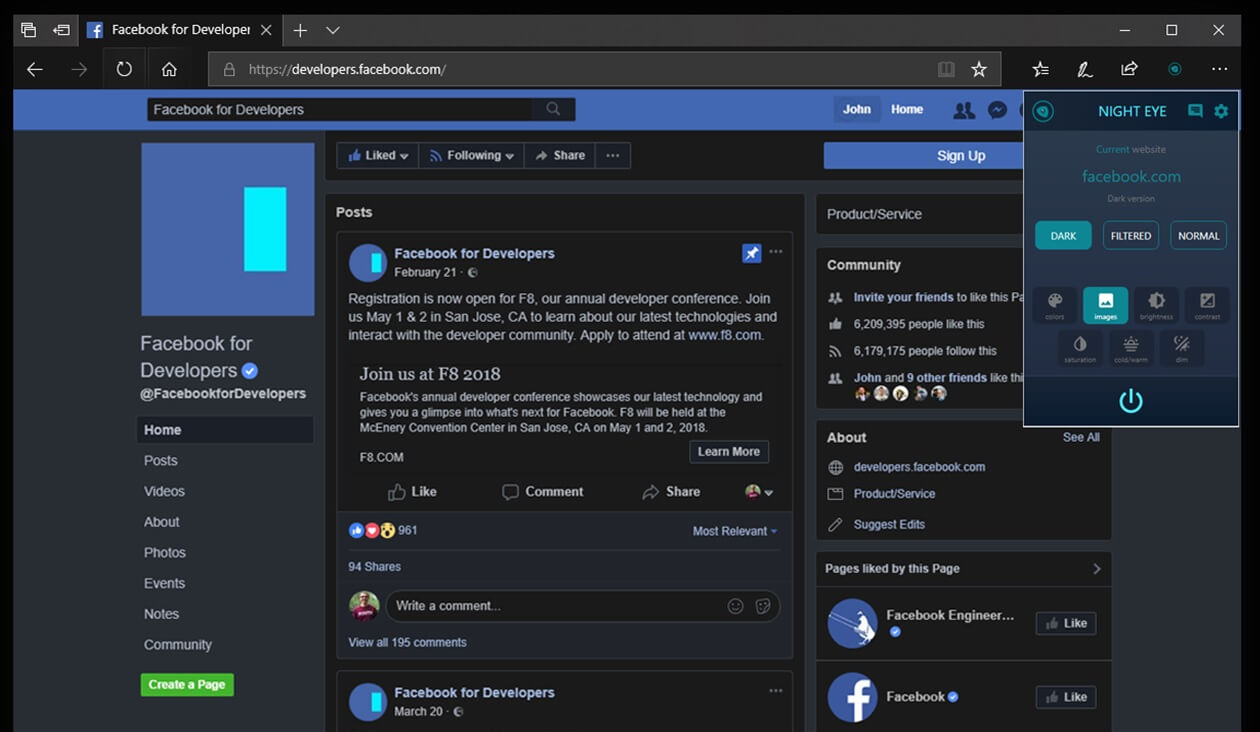 The developers have also included a built-in support system for the extension which helps them in being able to provide solutions and resolutions to problems or issues which users might experience while using the extension.
Night Eye is currently available for users on Google Chrome, Firefox, Opera, Vivaldi, and the developers are also working on adding for support other browsers.
The Edge extension is available for free in the Microsoft Store and you can download it by clicking this Microsoft Store link.
Night Eye is available for other web browsers as well. If you use Google Chrome, you can download it from here and Firefox users can download it from here.
Dark Theme across Windows 10 platform
In other news, Microsoft is bringing the dark theme to File Explorer with Windows 10 October 2018 Update. The dark theme in File Explorer has recently been completed and it will make its debut next month.
Microsoft is testing dark theme for several apps and settings in Windows 10. The dark theme for File Explorer was previously being under testing in Windows 10 preview builds.
The dark theme improvements for Windows 10 will be included in every major feature update from now as more and more users prefer it over the traditional light theme.