Microsoft's new design language, Fluent Design has played a major role in shaping Windows 10. Fluent Design introduced new acrylic and reveal elements to Windows 10 start menu, apps and other core components.
Office comes with a makeover of the Fluent Design elements with new UX refinements like dark mode and an updated color palette. The Office 365 comes with a newly redesigned start page which is part of the major overhaul.
"For the first time in history, five generations share the workplace — this remarkable reality makes improvements like these more important than ever," Jon Friedman, Head of Microsoft Office design, explains in a blog post.
Microsoft has been working hard to expand the reach of Fluent Design elements and with Office 365 the company has introduced typography and iconography. Users will now see a shared header everywhere.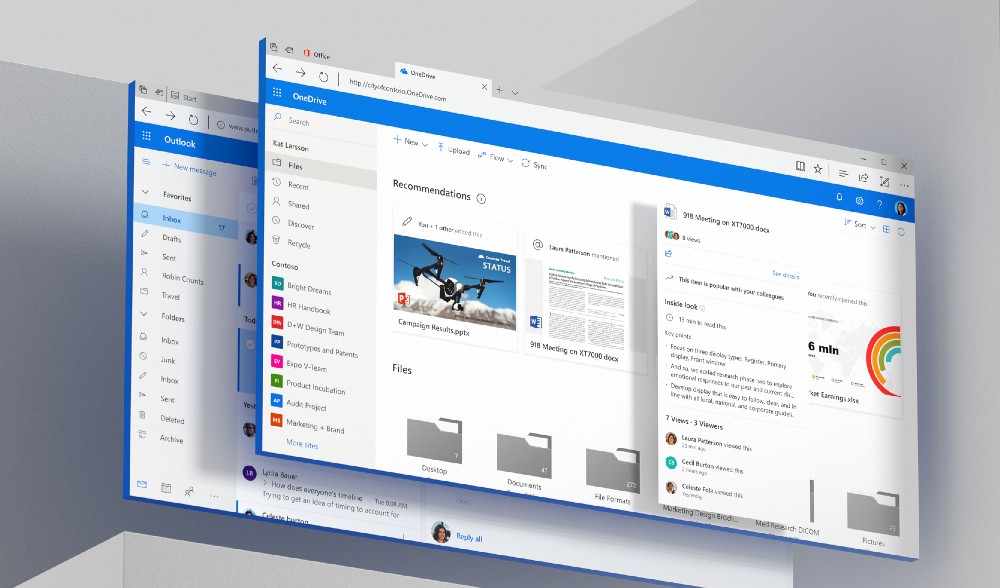 "We've been working hard to expand Fluent Design, and we've now aligned the entire Office 365 suite on typography and iconography. You'll notice a shared header across products, the same grid everywhere, and added depth to focus on what matters," Friedman explains.
Office productivity suite comes with the support of Microsoft Graph and it's powered by AI to provide interrupted workflow. The company is still working on improvements to the Fluent Design elements for Office 365 and is expected to introduce more refinements in the coming days.
Microsoft has always relied on user's feedback to build Windows 10 and Office suite will be no different with the Office team looking for feedback on the latest improvements from users.
What's new in Office 2019
Microsoft recently announced the general availability of the Office 2019 productivity suite for Windows. This version of the product comes with some new features and includes the new features that were previously released to Office 365 ProPlus. You're however still recommended to use the Office subscription-based service for the best experience.
Microsoft Word
Microsoft has added a black theme and as well as a learning tool that would help you add captions and audio descriptions. There's also improved support for inking and the speech feature (text-to-speech) is now available.
Excel
Excel 2019 comes with improved PowerPivot and the ability to publish Excel to PowerBI. You can also create Funnel charts, 2D maps, and timelines with it.
PowerPoint
Microsoft is bringing Zoom capabilities, morph transition feature and improved pencil case support in the latest update to PowerPoint.
Outlook
Outlook comes with focused inbox, updated contact cards and several other improvements.