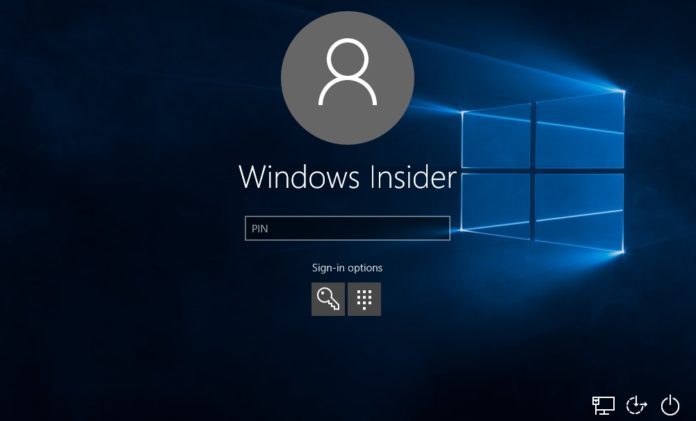 Microsoft yesterday released a new patch for Windows 10 April 2018 Update that advances the machines to Build 17134.319 and fixes a long list of issues. It appears that Microsoft has fixed several sign-in glitches with the third August patch.
Windows 10 April 2018 Update is available to download for a while now and Microsoft is now working on the next major feature release. It looks like the software maker recently discovered sign-in issues on Windows 10 and according to changelog posted on the company's website, all the glitches have finally been addressed.
There were multiple sign-in related glitches that Microsoft has addressed with the patch. First off, an issue that affected the devices fingerprint sensors has been fixed in this release. Microsoft explains that the users who upgraded from Windows 10 Fall Creators Update (version 1709) were unable to use the fingerprint sensor to log in.
"Addresses an issue on devices with fingerprint sensors that were upgraded from Windows 10, version 1709. After the upgrade, users can't use the fingerprint sensor to log in," Microsoft explains.
Another bug that prevented customers from logging into a Windows 10 S device (such as the Surface Laptop) after entering a PIN has been addressed. This bug was affecting the users who upgraded to Windows 10 April 2018 Update and the error "Your PIN is no longer available due to a change to the security settings on this device" was displayed on the screen.
Lastly, a bug that prevents sign-out from completing has been addressed. Microsoft explains that the issue occurred when a customer attempted to sign out and then immediately closed the laptop lid which resulted in a forced restart instead of sign-out.
There are several other fixes included in this release but most of them are aimed at enterprises. You can download the patch from Settings > Windows Update > Check for updates.
Windows 10 October 2018 Update is almost ready
Microsoft is currently busy developing a new feature update for Windows 10 which is called the October 2018 Update. Windows 10 version 1809 is just around the corner and it will come with several exciting changes including Notepad improvements, Cloud Clipboard, dark File Explorer, new Screen Clipping experience and more.
According to the rumours making round, Build 17763 could be the RTM candidate and the same build will be released to the public next month with additional fixes.