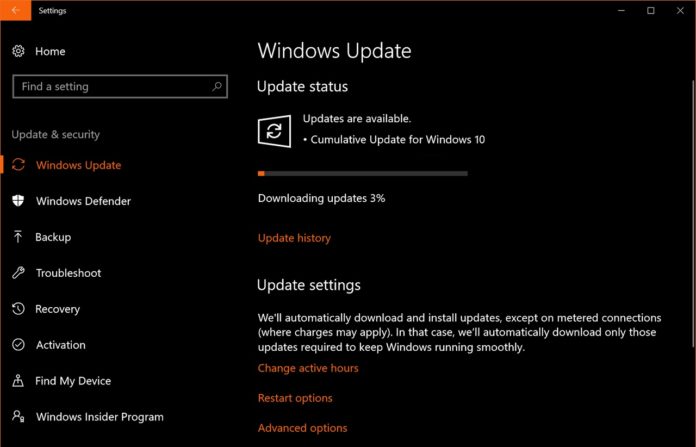 Windows 10 updates are usually released twice every month but for some reasons, Microsoft has published another patch today. The patch is rolling out via Windows Update and the direct download links for Windows 10 KB4458469 are also available.
Windows 10 KB4458469 advances your computer to Build 17134.319 and addresses a long list of issues. The changelog is massive and the update has addressed tons of bugs. Windows 10 17134.319 includes non-security improvements that every user should install on their systems.
The update would have installed already if you've automatic updates enabled on your device. You can open the Settings app and verify the list of installed updates to confirm heck whether patched installed correctly or not. If KB4458469 is there, the patch is successfully installed. If your PC is outdated, you can open Settings > Update & Security > Windows Update and click check for updates.
If you own multiple PCs, you can download the package once and deploy it on your devices. To manually install a patch on your system, simply open the Microsoft's Update Catalog from below links and download the msu files.
KB4458469 Download Links for Windows 10
Windows 10 KB4458469 Direct Download Links: 32-bit (x86) and 64-bit.
KB4458469 Windows 10 17134.319 Full Changelog
The patch has addressed an issue that may result in "You'll need a new app to open" prompt to appear. Another bug that may cause the address bar to lose focus in some circumstances has been addressed with today's update.
Microsoft has also fixed issues with Edge browser, particularly a bug that prevents the Windows 10's default web browser from configuring the password. Internet Explorer is getting fixes to address the security and certificate dialog issues.
The patch also includes fixes for an issue with evaluating the compatibility status of the Windows ecosystem. According to Microsoft, this fix is supposed to ensure that the apps and devices are compatible for future releases.
Microsoft has acknowledged and fixed an issue where Windows 10 April 2018 Update broke the fingerprint sensors on devices that were upgraded from Windows 10 version 1709.
As noted above, today's update for Windows 10 has fixed a long list of issues but most of the fixes are aimed at enterprises and businesses.
If the PC says its up-to-date, there's a chance that the patch is already installed. You can verify it from Settings > Update & Security > Windows Update > View update history. You can also open Settings > System > About.
If the system version is 1803 and build number is 17134.319, your PCs is up to date and it's probably running fine without any issues.
According to the changelog posted on Microsoft's support document, the company is not currently aware of any issues with this update.
You're recommended to install today's patch as it brings the computer fully up-to-date.