Microsoft today announced a series of new features which will be made available for Bing this month. The search engine is getting a new visual search interface, American Sign language and more. These new features are currently rolling out and should become available for all users soon.
Microsoft which released the Visual search capability for Bing in June 2018 is now expanding the search capability by adding support Text Transcription, improved dialog box, and Math solver features.
Math Solver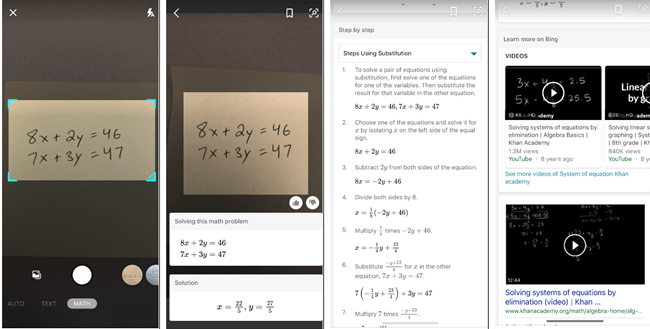 The new Math Solver feature which is already available for iOS would help users solve mathematical equations just by taking a picture. After taking a picture of the equation, you need to tap on the "Math" button at the bottom menu and select the proper option – "Auto" or "Barcode".
You can also solve maths equations including calculus with this new option. Users will also get a step by step explanation with online video support from Khan Academy lecturer so you can easily improve your mathematical knowledge.
Text Transcription
Along with the Math Solver feature, Microsoft is also adding a Visual Search feature to allow users to copy and search the text directly you see directly through your camera.
You can use the camera and take a picture of a phone number to call directly.
You can also add an email to the contacts list or even visit a website.
This feature will extract text from your pictures and help you navigate the feature, add emails to contact list and more.
Search Using Images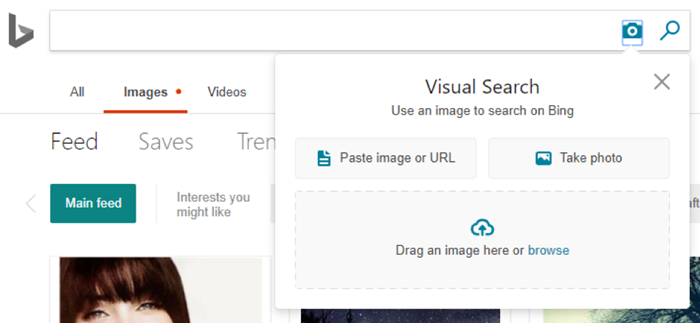 Microsoft is making some improvements to the search option on Bing.com. Users will now be able to search via image by clicking on the redesigned Visual Search dialog box. The new design allows users to drag and drop an image directly from Bing or your PC into the image box to search.
Alternatively, you can also copy/paste image directly into the box or can take a picture directly with your device's camera.
American Sign Language (ASL)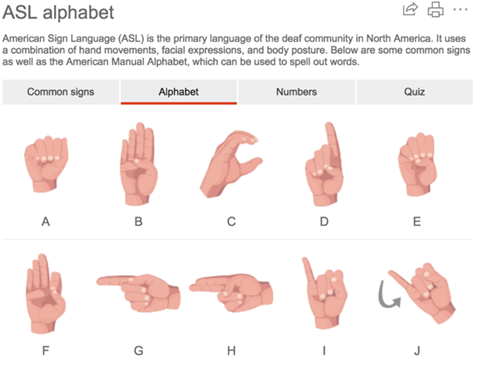 The Redmond Giant has created a new "Sign Language" experience to improve learning across diverse groups. The Language experience contains 159 videos of words and 13 phrases in American Sign Language for a growing number of students looking to learn sign language in schools.
Bing team is working towards adding people from the deaf community to have a more authentic experience. To be able to use the ASL you need to visit Bing.com on your desktop or mobile and search for "sign language".
Intelligent Answers for NFL
For NFL lovers, Microsoft is making some improvements to the Bing search engine and it can provide you with in-depth, context-specific information on every NFL game ever played. You will also get detailed NFL statistics for every game since 2000.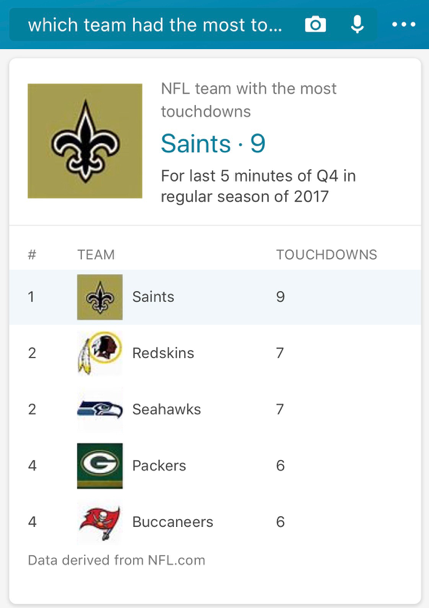 The new features are currently rolling out and should be available very soon to all Bing users. You can also join the Bing Insider program and test new features before everyone else.