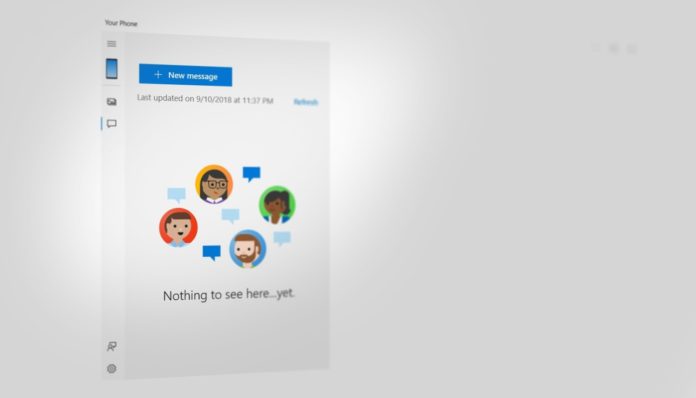 Few people heard about "Microsoft Apps" app for Android which was released a while ago. The app with a slightly odd name basically allowed users to download all important apps that Microsoft has published for Android.
The app is now more than a simple hub as it now allows users to sync photos and messages across the Windows 10 devices. In the release note of Windows 10 Build 18237, Microsoft announced that they rebranding Microsoft Apps to Your Phone Companion app.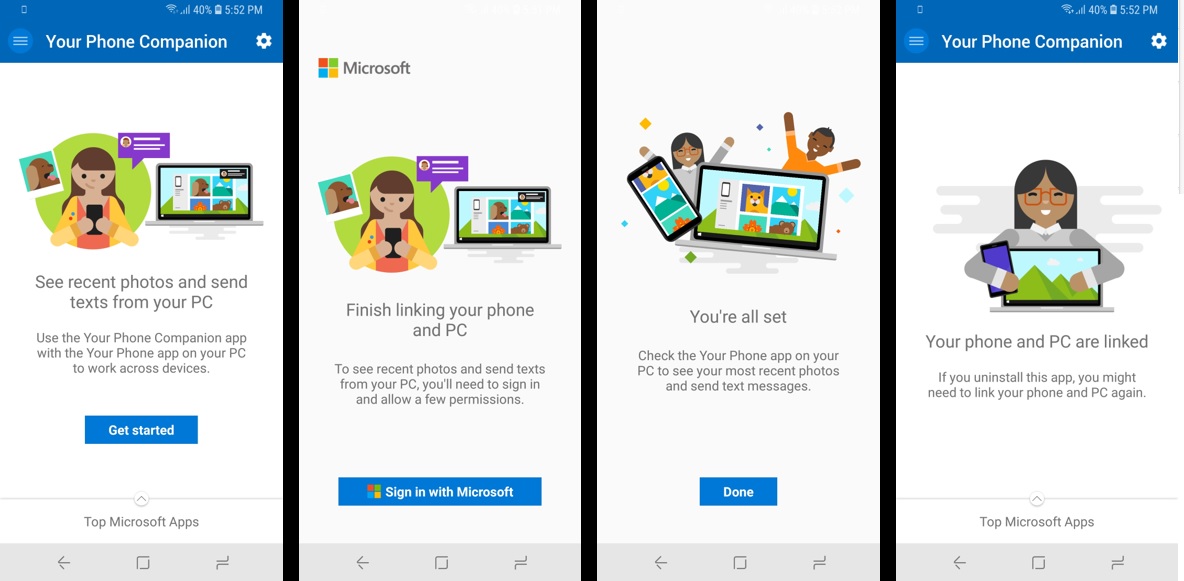 The purpose of Your Phone Companion app is to assist users in syncing content across devices. The app with a new name is rolling out to the users and you can download it from the Google Play Store. Keep in mind that the Your Phone Companion app basically lets you sync your photos and messages to Windows 10 PC.
"If you've previously installed Microsoft Apps on your Android phone, when the app auto-updates, you'll see a fresh set of screens that maintain the mobile app's visual connection to Your Phone app on PC. Loved the fact that the mobile app used to surface up other apps by the same maker, Microsoft? No fear, it's still there. Tap on 'Top Microsoft Apps' to get 20 quick recommendations. Or click on the left menu button, and browse through mobile apps from Microsoft, organized by app categories," Microsoft explains.
If you're interested, you can read our guide and sync photos and messages across your Windows 10 and Android devices with the Your Phone app.