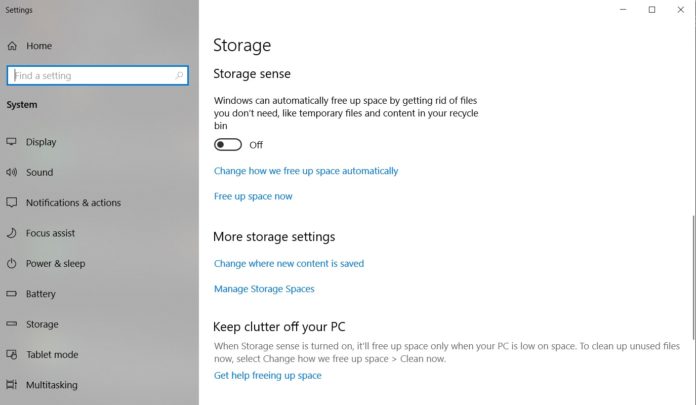 Windows 10 October 2018 Update is arriving next month and it comes with several improvements and new features like the Cloud Clipboard. Microsoft is adding yet another interesting feature to the operating system with Windows 10 October 2018 Update that would free up your disk space when needed.
In addition to the legacy disk cleanup, Windows 10 also comes with a built-in Storage Sense that basically allows you to clean the junk files that are left after updates, downloads and other similar activities.
In Windows 10 October 2018 Update, the Storage Sense is getting a cool new feature that would be able to automatically remove OneDrive downloaded contents that are old, unused and cached.
In simple words, Storage Sense will find and remove older, unused, cached cloud files that have been made locally available after users viewed the OneDrive files via placeholders in File Explorer. The feature will once again make the content online-only.
"We're adding a new capability and making a few changes to Storage Sense's behavior. Storage Sense now has the capability to automatically free up disk space by making older, unused, locally available files be available online-only," Microsoft explains.
The feature is however not supposed to remove your local files that are not synced to OneDrive.
How new Storage Sense works?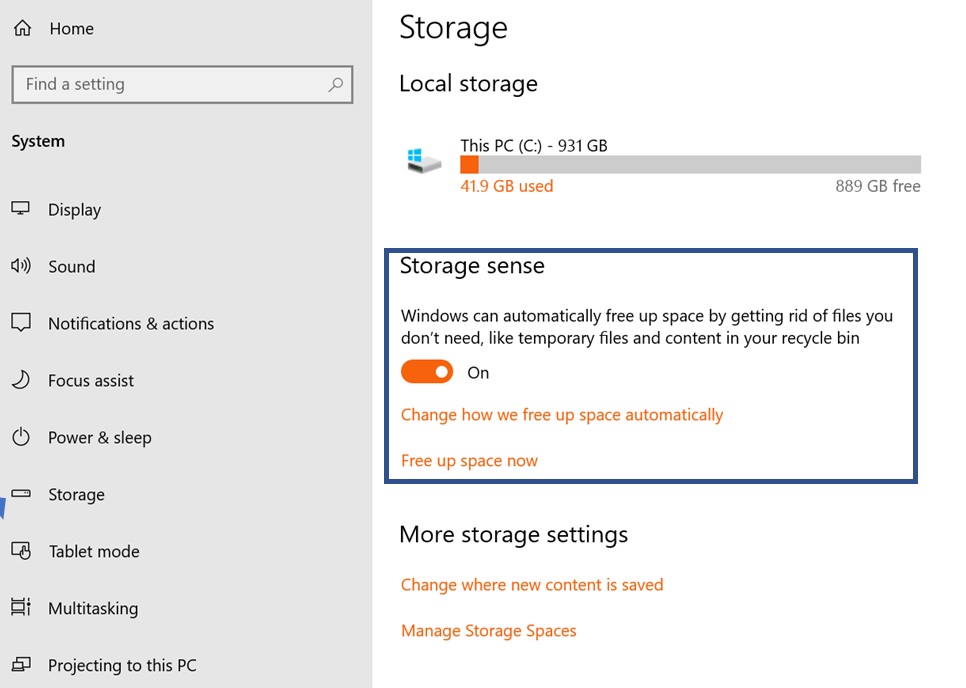 Windows 10 comes with OneDrive Files On-Demand feature which is basically a modern placeholders for OneDrive content and it allows you to browse the file stored in OneDrive without actually downloading them.
"When you turn on Files On-Demand, you'll see all your files in File Explorer and get new information about each file," Microsoft explains.
Windows downloads the OneDrive file when you attempt to open them and this leaves some cached content on your PC apparently eating up space on the local drives for no reason.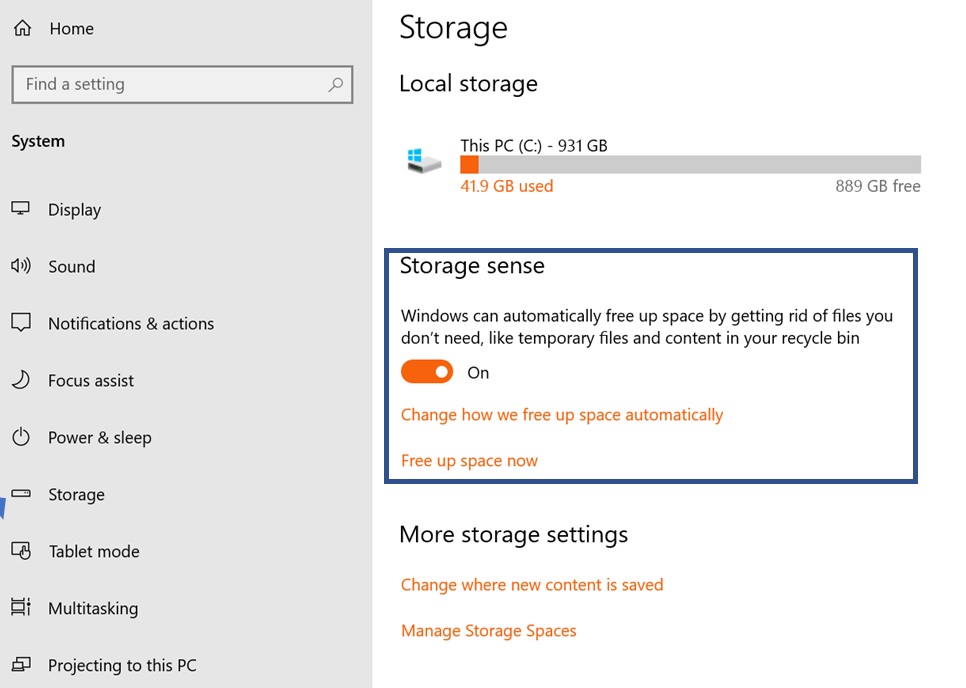 "When you open an online-only file, it downloads to your device and becomes a locally available file. You can open a locally available file anytime, even without Internet access," Microsoft explains.
In Windows 10 October 2018 Update, Microsoft is making some major changes that would remove files that have not been used in the last 30 days.
It is however without noting that Windows would not delete the cached/download content of OneDrive if the OS is not running short of storage. "We do this so that we can keep your files available locally as much as possible," Microsoft explains.