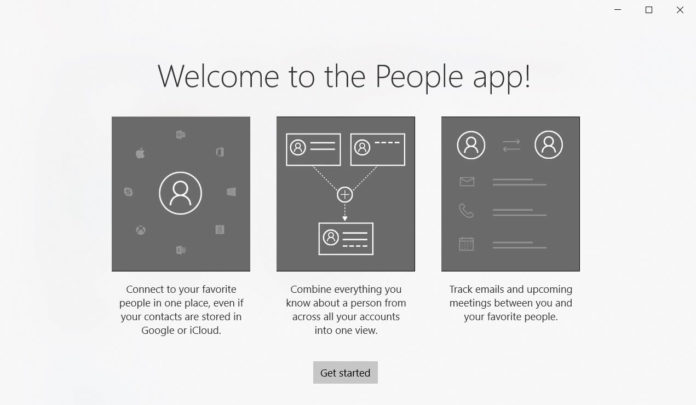 Microsoft has discontinued its own mobile platform but the software maker is still developing mobile-style apps for Windows 10 that are more secure, don't affect performance, battery life, and can be updated from the Microsoft Store (Windows Store) with a single click.
Windows 10 comes with a built-in contact app called People. It's a UWP app that works across PC, Windows 10 on smartphones and essentially on every screen size. Windows 10 People is actually quite useful on Windows 10 ARM devices and it'll also work on the long rumoured dual-screen Andromeda device.
Today, Microsoft is rolling out a new update for Windows 10 People with a slightly improved interface. The update is available for non-Insiders and it removes the hamburger menu. You can find the Settings, Filtering and Adding Contacts options in the top menu bar of the app that can be accessed by tapping on three dots menu.

As you can see in the above screenshots, the update has also made changes to the back button.
In case you're wondering, the updated version of Microsoft People app is 10.1807.2131.0 and you can download it on both Insider and non-Insider machines.