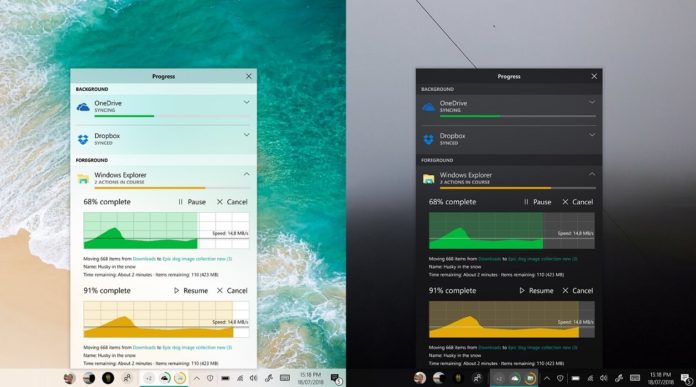 There have been many concepts envisioning how Fluent Design and Dark Theme could change the way Windows 10 looks or how a modern Windows XP could look like in 2018. All these ideas are quickly gaining the attention of some users worldwide. Created by skilled designers, these concepts actually look decent.
The concepts are mostly based on feedback that Windows users post online. Today, yet another designer has posted a concept and it focuses on Action Center and System Tray. It's worth noting that this is a concept designed by a user and not Microsoft. It's likely that the ideas detailed in this concepts would never make it to Windows.
"This is a very ambitious part of my project. It involves a lot of changes in how windows is made but I've tried to unify and simplify all we have now to make it more usable and powerful. The main feature of Windows is the Taskbar and it has received new features since the first release of Windows 10 but they are inconsistent and unintuitive for new users," designer Samuel Ojeda writes.
In the concept, the designer shows off how the toolbars could be pinned to the taskbar. This will basically allow users to pin system actions such as Time, Windows Ink, brightness slider and even the Game Bar to the taskbar.
The progress panel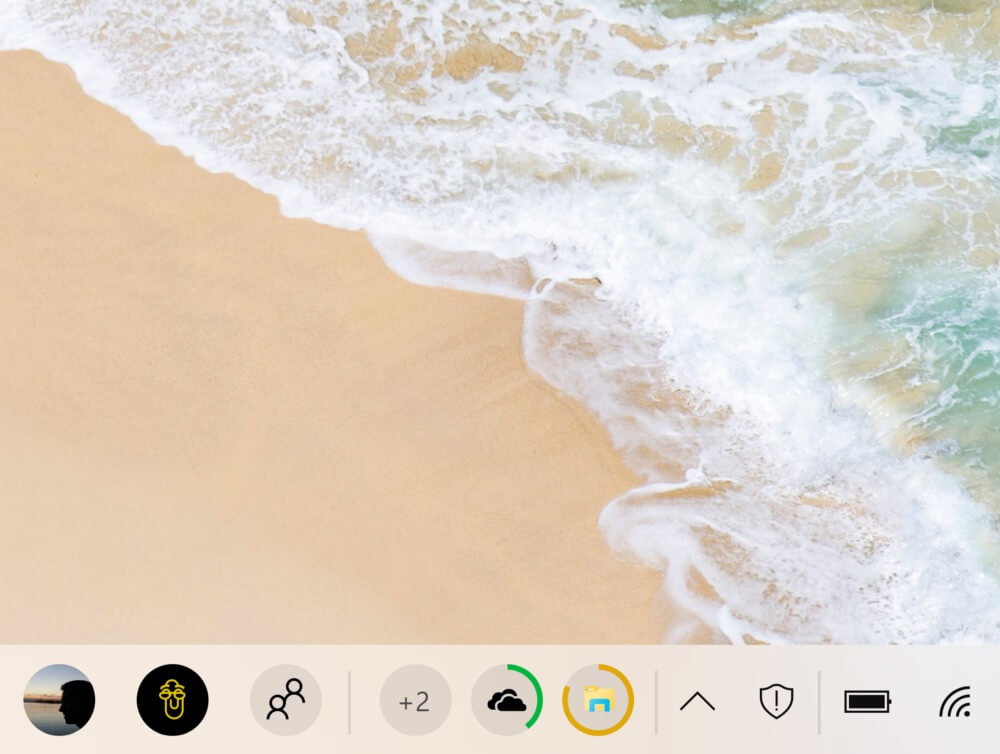 Progress panel is another neat feature. In the concept, it is can be seen providing a unified experience to check your processes. It will show the background processes of apps like OneDrive, Dropbox and Microsoft Edge downloads.
The Device Panel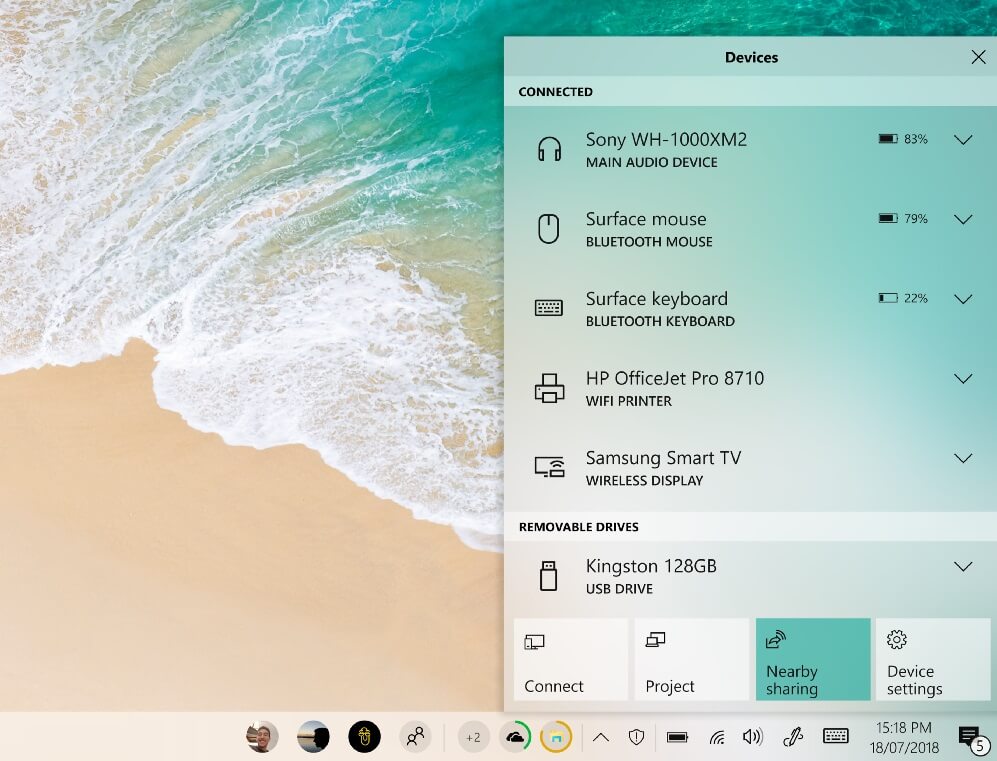 The Device Panel is supposed to host status of connected devices like the hard drive, keyboard, mouse, Bluetooth, dongle, USB drives and SD cards.
Custom Actions
"Any developer can add actions to the action center to replace their current one in the system tray," the designer explains.
The system tray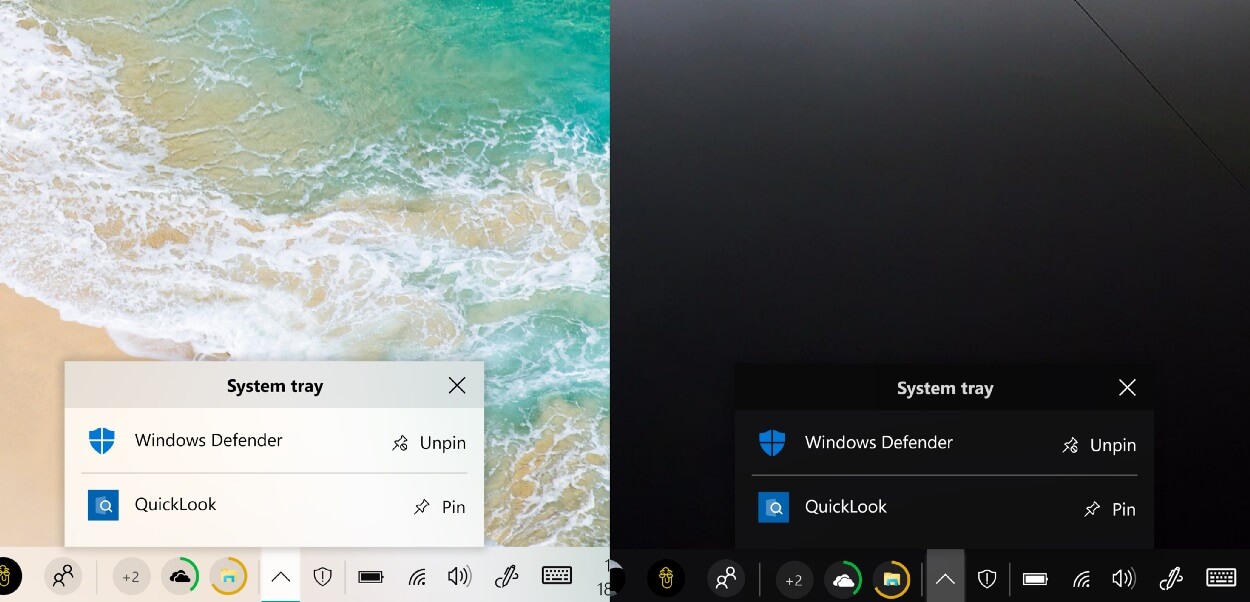 The System tray (show hidden icons) is also getting a new design in this concept. It has Fluent Design and it allows the users to interact with apps and it'll hide when the device is not running any apps that require this feature.