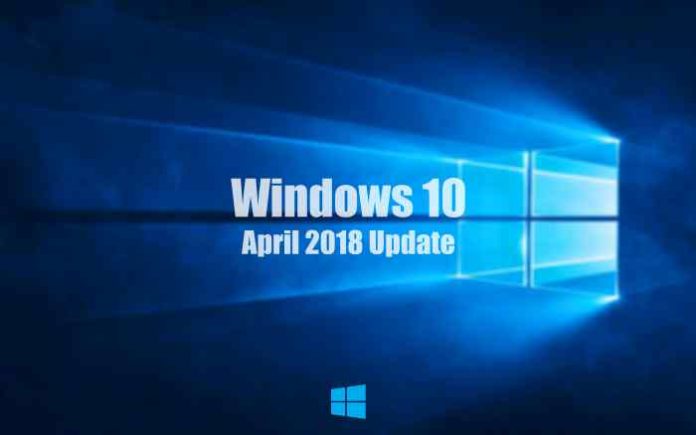 Microsoft released the Windows 10 April 2018 update to all users on 30th April 2018. The update was released in stages as has always been the case with major updates. According to new report the latest version of Windows 10 April 2018 update is now installed on 84.2% of PCs worldwide.
The latest percentage shows a growth from last month where in the April 2018 update was installed on 78.1% of Windows 10 PCs. The increase in the growth rate of the latest version of Windows 10 can be attributed to the quick adoption by Windows 10 users compared to the previous versions of Windows 10.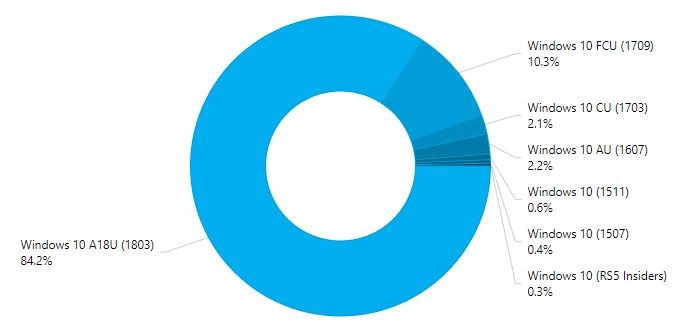 The Fall Creators update or 1709 has seen a decline of users from 15.7% to 10.3% meaning that more and more users are now on the latest version of Windows 10, April 2018 Update.
It goes without saying that the percentage of users for the Creators Update version 1703 has dropped from 2.4% to 2.1%, Anniversary Update users have now come down from 2.5% to 2.2%. Version 1511 has also seen a decline from 0.8% to 0.6% with the original version of Windows 10 remaining stagnant at 0.4%.
With the next version of Windows 10 Redstone 5 already reaching the development stage we would expect the percentage of the April 2018 Update to fall from the current 84.2% once the Redstone 5 update is rolled out to all Windows 10 users publicly this fall.
Microsoft has already started work on its next major update "19H1" and has released the first preview build for Insiders enrolled in the Skip Ahead Ring.
April 2018 Update has been installed faster on users PCs as compared to the previous versions of Windows 10 since Microsoft used machine learning to reach more devices. Windows 10 version 1803 is available for everyone and more than 250 million devices are running it.
We expect the increase in the percentage of users on April 2018 Update to slow down in the coming months with the release date of Redstone 5 approaching.