As reported last week, the first Windows 10 19H1 (also known as Redstone 6) is available for the Windows Insiders subscribed to the Skip Ahead Ring. With the next Windows 10 release, Microsoft is ditching the 'Redstone' codename in favour of 19H1 where 19 represents 2018 and H1 refers to the first half of the year.
Windows 10 Build 18204 is the first 19H1 preview build and you can download it if you're part of the Skip Ahead Ring.
"Going forward, RS5 builds will come from the RS5_RELEASE branch. For Insiders who chose to "skip ahead", 19H1 builds will continue to come from the RS_PRERELEASE branch. Insiders can see the branch name in the watermark at the lower right of their desktop. Right now, the builds from these branches are largely the same which is why we're only doing a single blog post for both of today's new builds. However, in the future we will be doing separate blog posts for each. To summarize all this, see the below graphic that explains what Skip Ahead is," Microsoft's Dona Sarkar writes in a blog post.
What's new?
New emojis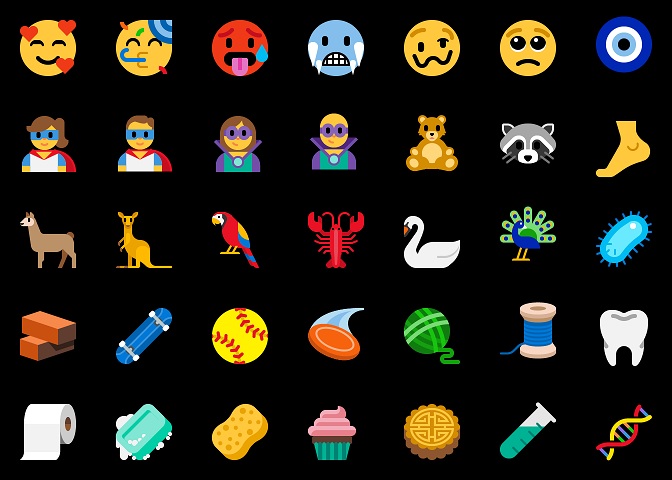 Microsoft just announced a new set of emojis for Windows 10. This includes superheroes, redheads, a softball, a pirate flag and a llama all made the cut.
Windows 10 is getting support for following features:
Leap Second.
Precision Time Protocol.
Software Timestamping.
It comes with other improvements as well but those changes are aimed at enterprises and IT admins.
It's worth noting that Windows 10 now supports improved upgrade mechanism. We "trained a predictive model that can accurately predict when the right time to restart the device is. Meaning, that we will not only check if you are currently using your device before we restart, but we will also try to predict if you had just left the device to grab a cup of coffee and return shortly after," the company explains.