The next big update of Windows 10 is codenamed Redstone 5 and it's projected to arrive in the fall. Windows 10 Redstone 5 is currently in development, and Microsoft is improving the OS with the help from Windows Insiders. Windows 10 RS 5 will be a big update, and it'll introduce Sets, SwiftKey integration, improved File Explorer with Dark Theme and more.
While there's still enough time for Microsoft to build features ahead of the public launch later this year, the software giant has already developed some of the key features.
The best features of Windows 10 Redstone 5
Sets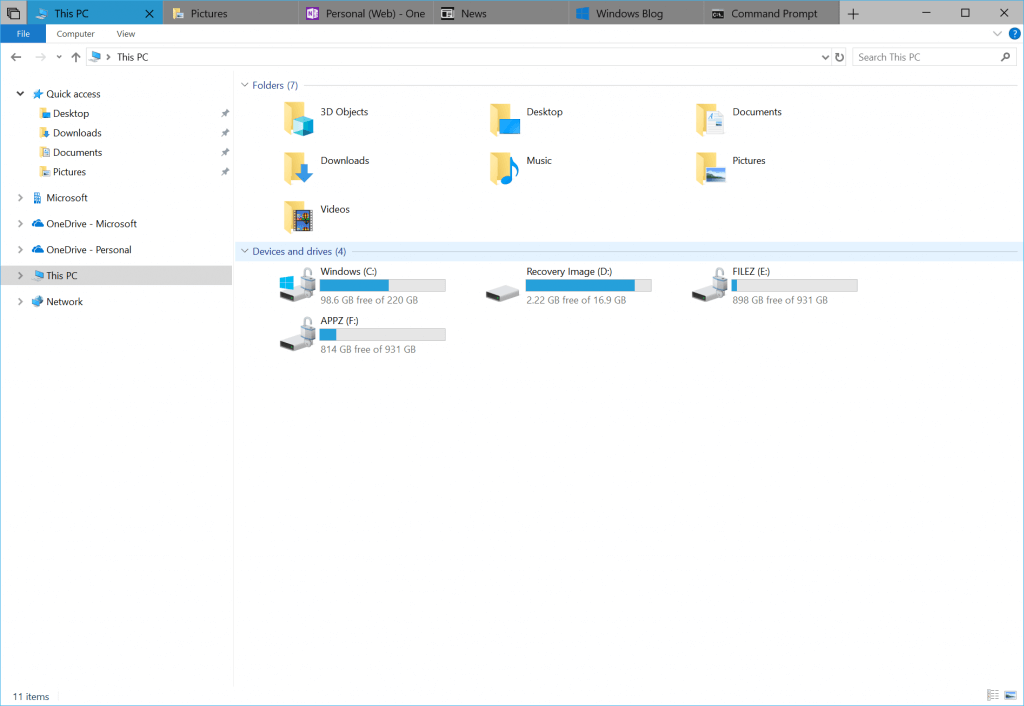 The Sets is a big deal, as it brings tabs to all windows, basically allowing you to run multiple apps in the same window. For example, you'll be able to use the Edge browser and Office apps in the same window.
The acrylic title bar, and grey accent make Sets windows more attractive.
SwiftKey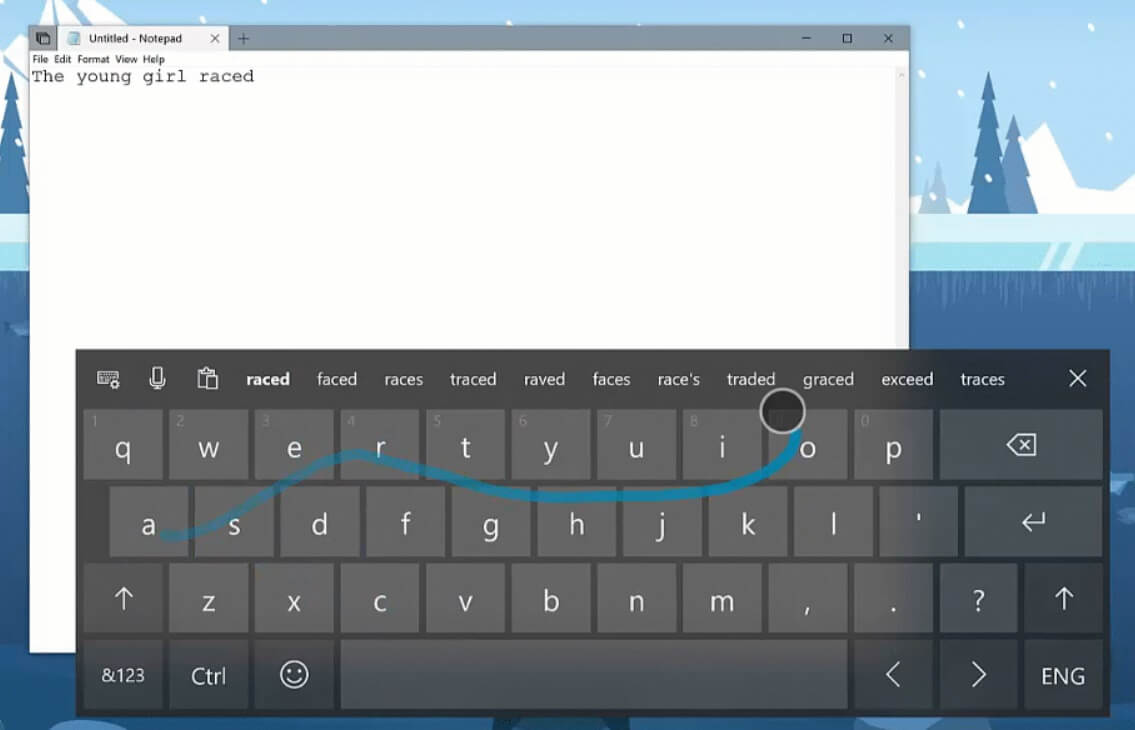 SwiftKey, the popular keyboard solution is finally committing to Windows 10 operating system. The software giant purchased SwiftKey in February 2016, at a time when the company was still committed to Windows 10 Mobile, and ever since then, the company is improving SwiftKey on Android.
Microsoft was once supposed to bring SwiftKey to Windows 10 Mobile, but the plans have changed, and the mobile platform has been discontinued. Microsoft is instead bringing the keyboard app to Windows 10.
Windows 10 Redstone 5 update comes with the autocorrection and prediction engine, and the latest preview build already features the SwiftKey-powered keyboard.
Take a note that the SwiftKey replaces the soft keyboard on Windows 10, and it's designed to run on tablets only. SwiftKey would make easier it for users to type using the touch keyboard. In other words, SwiftKey is mostly useful to those with a tablet or 2-in-1 device that supports touch keyboard.
SwiftKey on Android and iOS comes with support for a very wide array of languages, and this is exactly what's making it one of the most advanced keyboards on a desktop operating system.
If you've got a tablet, you will be allowed to try out SwiftKey on Windows 10 later this year in the fall.
New File Explorer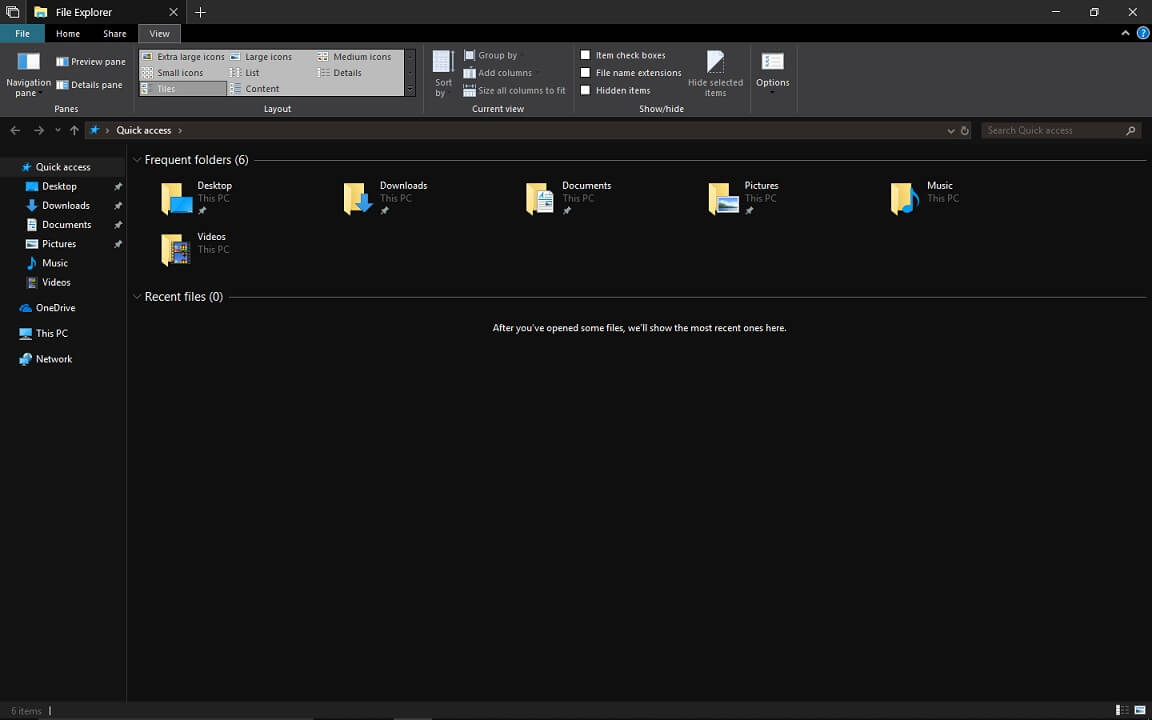 Microsoft is finally bringing Dark Theme to File Explorer on Windows 10. The file manager will be available in both dark and light themes, matching your PC settings.
Not just the background, but the context menu in File Explorer also features dark theme. Dialogues also support the dark theme, and we'll get an improved dark theme in a future build before the public release of Windows 10 Redstone update.
In addition to the dark theme, File Explorer is also getting a new tab-based interface as part of the Windows 10 Sets rollout.
Cloud Clipboard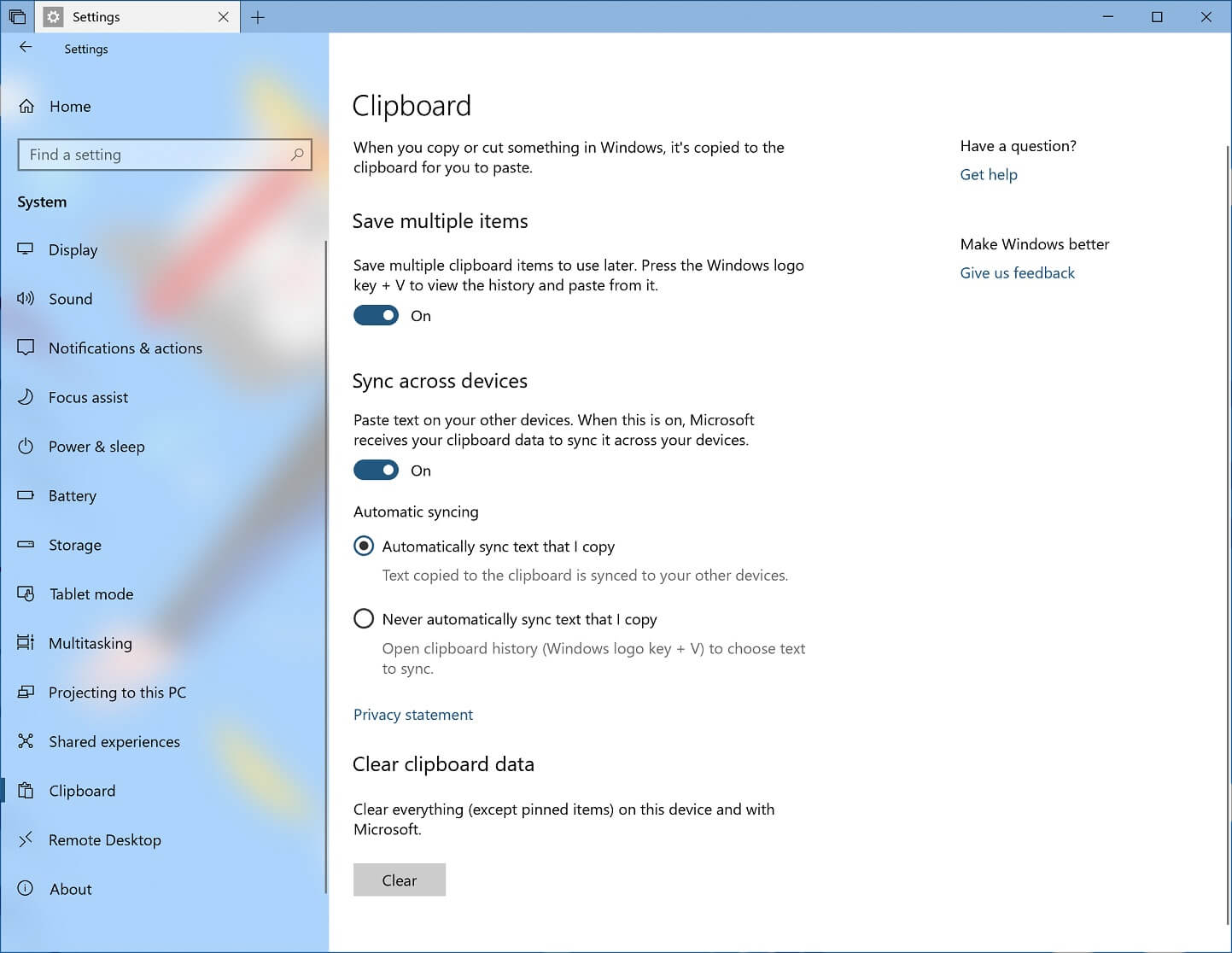 Clipboard feature exists in all operating systems, but it's getting better and more advanced in Windows 10. The people have been asking for a modern clipboard experience in Windows for years now.
The new Cloud Clipboard is simple and sweet, and it doesn't disappoint.
If you use the keyboard shortcut WIN + V, a brand new clipboard panel will appear. The Cloud Clipboard offers a rich user experience, and you can pin certain items, delete them too.
This new clipboard will be available on all your Windows 10 PCs running Redstone 5, and Microsoft is using the power of the cloud to power this feature, resulting in a quick, and secure exchange of information across devices.