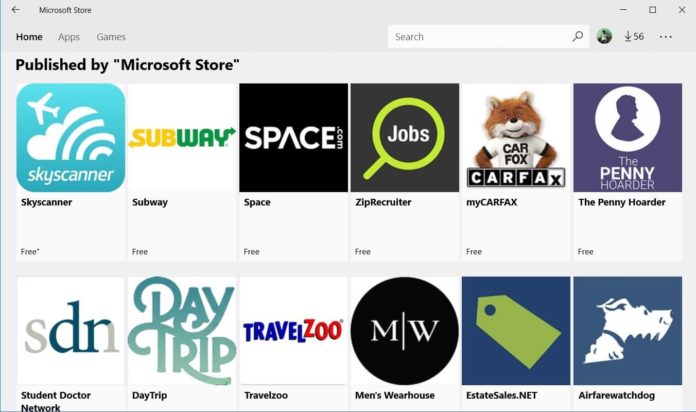 Microsoft suffered a big setback in its efforts to boost the market share of Windows Phone and the number of must-have apps in its Windows 10 Store. The company hoped to motivate third-party app developers to embrace the new Windows 10 app platform with Project Astoria and Centennial but nothing worked in the company's favour.
Microsoft is aware of the much-discussed app gap problem with Windows 10 devices and the company hasn't given up yet. The Redmond-tech giant Microsoft is trying to fill that 'gap' by publishing the Progressive Web Apps (PWA) in the Store.
Microsoft recently announced that it will use its search engine Bing to crawl, index the PWAs and publish them in the Windows Store with the owner's permission.
Microsoft quietly published new Progressive Web Apps (PWAs) in the Store for Windows 10 devices. It's a new series of Progressive Web Apps and it recovers a wide range of categories. It's likely that Microsoft will be able to fill the app gap to some extent with its Progressive Web Apps.
The progressive web apps Rand McNally, STYLECRAZE, News dot com Australia, Boots UK, EBTH, EstateSales.NET and Rocketmiles are now available for download in the Microsoft Store (formerly known as Windows Store).
The PWA is a web app, and it can be installed on any device including Android, Windows and Chromebook. The users would never have to worry about the maintenance and features of PWAs as everything is automatic, which means that there's no need to head to the Microsoft Store to get new versions of PWAs. You just need to re-launch and wait a few seconds to see new features and content.
What do you think about Progressive Web Apps? Let us know your thoughts in the comments below.