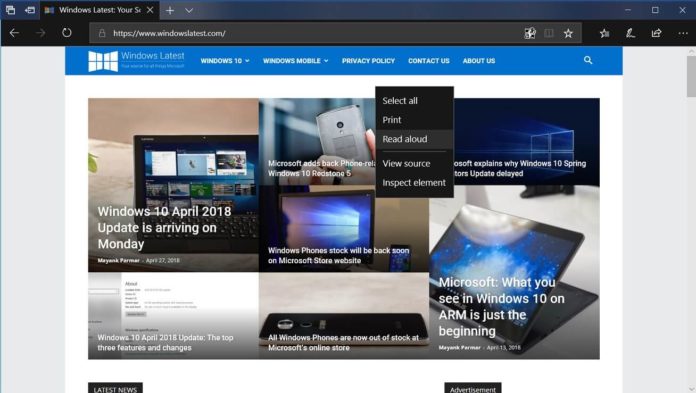 Microsoft recently announced that the company has started testing SameSite cookies in Windows 10 for web browsers. The latest preview build released for Windows Insiders comes with SameSite cookies support. The SameSite cookies support for Windows 10 basically adds an additional layer of security to the operating system.
Microsoft explains that SameSite cookies would protect users against cross-site request forgery (CSRF) attacks on Windows 10. Microsoft is bringing this feature to both Edge browser and Internet Explorer with the future updates.
The SameSite cookies is apparently the best way to protect systems against cross-site timing and cross-site information-leakage attacks.
"Historically, sites such as example.com that make "cross-origin" requests to other domains such as microsoft.com have generally caused the browser to send microsoft.com's cookies as part of the request," Microsoft said in a blog post.
Interestingly, if you're running an older version of Windows 10 operating system, Microsoft has got you covered as well. Microsoft will be rolling out the feature to the browsers soon and it will be backported to older versions of Windows 10. Microsoft explains that SameSite cookies would work on systems with Windows 10 Creators Update and newer.
"Normally, the user benefits by being able to reuse some state (e.g., login state) across sites no matter from where that request originated. Unfortunately, this can be abused, as in CSRF attacks. Same-site cookies are a valuable addition to the defense in depth against CSRF attacks," the company explains.
The latest Windows 10 Insider preview build comes with an early implementation of this new feature. Microsoft hasn't yet announced when the SameSite cookies would become available on Windows 10 but it appears that it'll be released only when it's ready.
In terms of market share numbers, Google Chrome is still the leading choice, while Microsoft's Edge browser, struggles to improve the market share.
Microsoft has been very committed to Windows 10's Edge browser, and after reorganizing its business, the Edge development team is getting more engineers.
Microsoft Edge received several improvements with the launch of Windows 10 April 2018 Update. Needless to say, the company is not giving up on Edge, and the next big Windows 10 update is also expected to improve the browser with new features.