Microsoft recently announced the second-generation Surface Hub that comes with a 50.5-inch display which would support 4K resolution. The Surface Hub 2 comes with some welcome upgrades in terms of hardware and software as well. It appears that the Surface Hub 2 runs a special version of Windows 10 operating system "with a focus on a collaborative environment."
The people familiar with the development of Microsoft's ecosystem believe that the Surface Hub 2 runs a new variant of Windows 10 which could be the long-rumoured Windows Core OS.
Windows Core OS (WCOS) aims to turn Windows 10 into a fully modular platform and report suggests that it would lay down the foundations for the future of the platform. With Windows Core OS and CShell, Microsoft is turning Windows 10 into a modular platform that runs across all form factors.
Windows Core OS will remove the legacy elements from the platform and it will also pave the way for a full UWP version of Windows 10. CShell, on the other hand, is a composable shell that's supposed to make Windows 10 adaptable and it would apparently offer a more customized experience tailored to each device.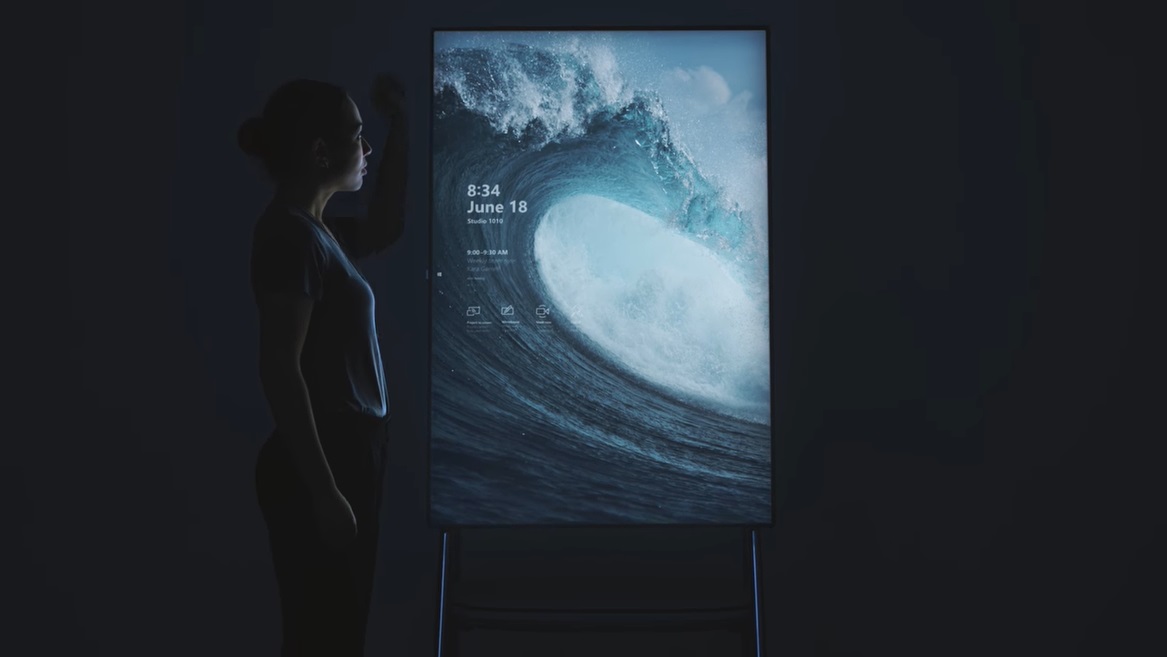 Windows Core OS has composers for different hardware. The Surface Hub composer is codenamed Aruba and the mobile composer is reportedly known as Andromeda. The launch video of Surface Hub offers the first look at Windows Core OS and Aruba. The video also confirms that Windows Core OS would come with dynamic wallpaper that "moves in the background."
Microsoft has also added support for multi-user sign support and Windows Hello in the OS for the Surface Hub, and the huge investment in the software side of the flagship device is quite noticeable. The Surface Hub 2 would become available to everyone next year and the company could detail the other features of the device later this year.
Microsoft is working hard to finalize the Windows Core OS project, and one of the devices that could be powered by Windows Core OS is Andromeda, the long rumoured foldable mobile type device that's supposed to create a new category of devices. Microsoft is expected to announce both Windows Core OS and Andromeda this year along with other details.