While Microsoft and Amazon missed the previous 2017 deadline, the software giant recently confirmed that they are still working on much-anticipated integration between Cortana and Alexa. In March, during the Windows Insider webcast, Microsoft's Cortana team confirmed that the integration is still in works.
"That work is actively in self-host, I think we wanna make sure it's a great experience," Microsoft Cortana Program Manager explained earlier this year.
Javier Soltero, Corporate Vice President, Cortana at Microsoft in an interview shed some light on Microsoft's Digital Assistant and Alexa integration. It seems that making both digital assistants talk to each other is quite a challenge as Microsoft and Amazon are still trying to get two digital assistant work together. Both companies are trying to figure out how the integration can "provide experiences that are great".
"I think you'll see soon that there is proof in the pudding, but we're not just going to hurry up and ship something just to satisfy," he said.
While the integration is still being actively developed, the company's executive didn't share an ETA. Amazon earlier this year announced that Alexa is set to arrive on select Windows 10 PCs from Acer, HP and Lenovo in 2018. Alexa on Windows 10 could offer features such as the ability to listen to music, manage reminders and read books.
Cortana and Alexa integration – the surprising announcement
The news of Cortana and Alexa integration was quite surprising considering the intense competition between Microsoft and Amazon. As Microsoft really needs to grow the presence of Cortana, the company thought it's a better idea to expand Cortana beyond the PCs and smartphones.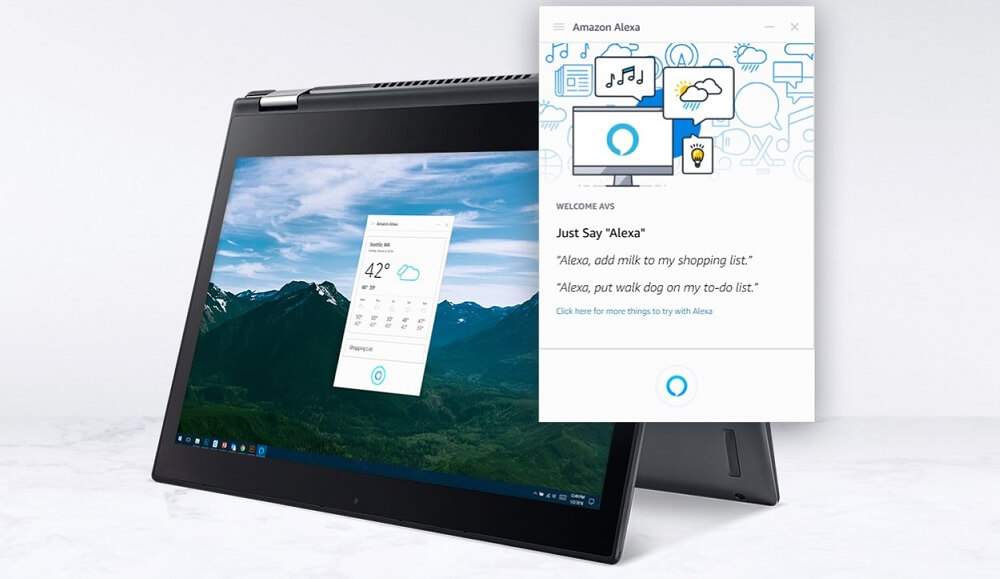 Microsoft and Alexa initially promised that Cortana and Alexa integration would go live before the end of 2017 on Windows 10 PCs and later on Android phones. As part of the partnership, Alexa was supposed to arrive on PCs, and Cortana was also expected to become accessible on Amazon's Alexa-powered device.
In Windows 10, Cortana would just require users to say "Hey Cortana, open Alexa" to access Amazon's digital assistant. While Alexa users would be required to say "Alexa, open Cortana". That obviously didn't happen.
Amazon's Echo products continue to lead the market this year and the integration could help Microsoft expand the reach of its digital assistant. We can hope that this can benefit Microsoft in some way as the company's digital assistant was a bit late to the connected speaker party and Cortana is not available on many devices these days.
A study conducted by Stone Temple recently confirmed that Cortana is more accurate than Amazon Alexa. The researcher analyzed Cortana's performance and compared it to the rivals, and it looks like Google Assistant is the most accurate assistant. While on the other hand, Alexa and Siri's responses were more incorrect than Google Assitant and Cortana.
The battle for digital assistants is getting fiercer, with Microsoft and Amazon improving their own solutions. What do you think about Cortana and Alexa integration? Let us know in the comments below.