Google Chrome Canary is a version of Google Chrome which is aimed at users who come out voluntarily to test out early experimental features on the browser. Version 68.0.3405.0 of the Google Chrome Canary branch brings options to change the visual appeal of the browser. Most of these changes do not change the user experience which means that these are subtle changes. These changes are in accordance with the Material Design that Google started adopting with Android Lollipop in 2014.
Google recently updated its browser with much better optimization for touch screens which added a lot to making the browser modern. Google's Material Design is also aimed at making Google Chrome more modern. Google is also making changes to Google Chrome for Android by adding more rounded corners.
In order to get these new design tweaks, you would first have to download and install Google Chrome Canary. If you have done that, type chrome://flags/#top-chrome-md in the address bar. The Flags page will show up from there, change the default option to "Refresh". By doing so, you are changing the UI layout for Google Chrome.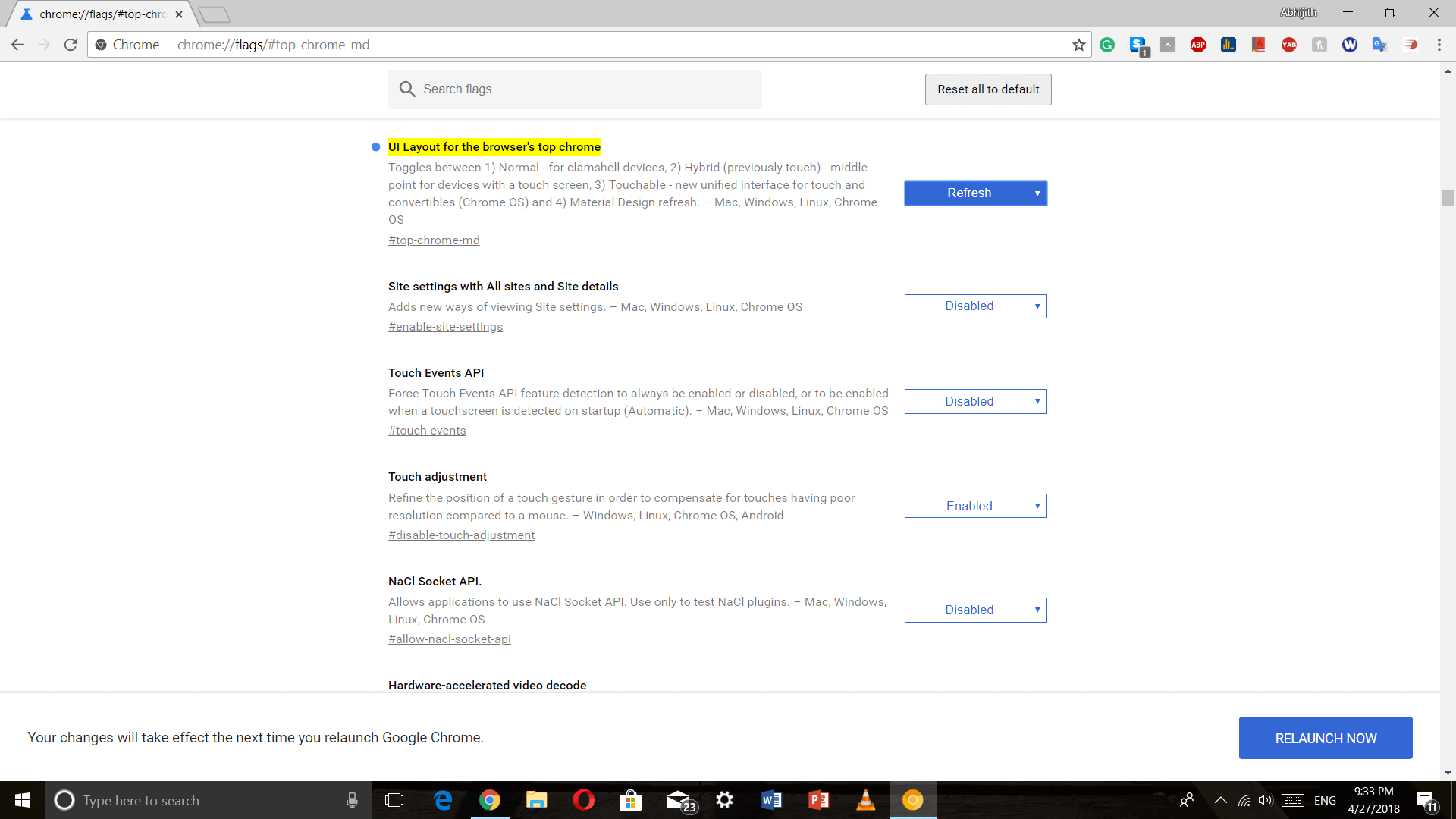 Relaunch the browser and you will immediately see the changes. The tabs and address bar are now much more rounded which reminds us of Firefox Browser not in a bad way though. This rounded appearance is better than the straight lines we have seen with Google Chrome. The 'Plus' button to open a New Tab has now been moved to the extreme left.
The interface now has a clean white appearance which took away the gray interface which it previously had. There are also a bunch of small animations that show up when we hover the mouse pointer over certain UI elements. The 3 dots at the top right corner shows a small movement if there are any updates that need your attention.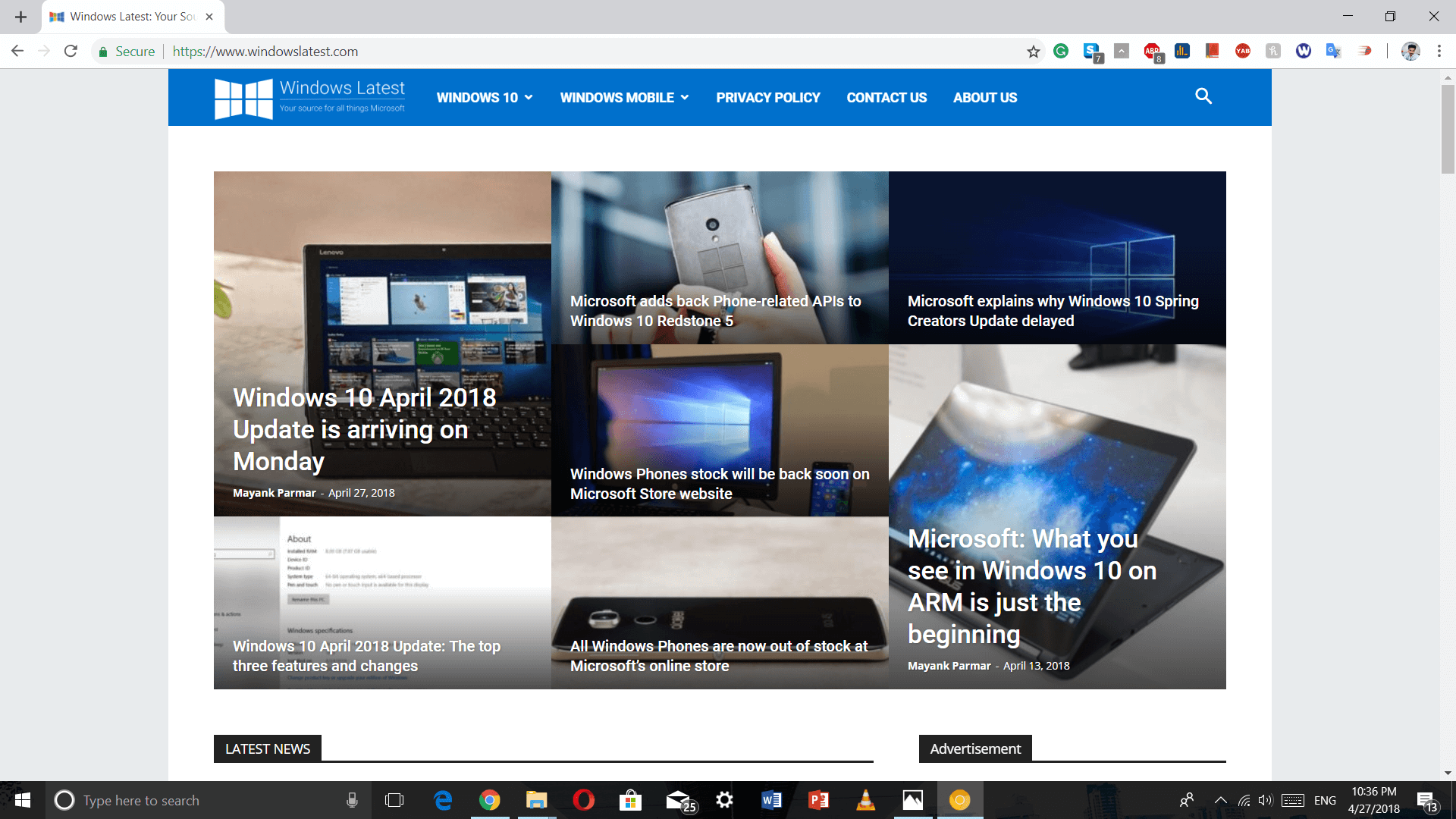 If you want to add all the Material Design elements, enable the following Flags. Remember to Relaunch the browser everytime you enable a flag.
chrome://flags/#secondary-ui-md
chrome://flags/#enable-message-center-new-style-notification
chrome://flags/#enable-md-bookmarks
chrome://flags/#enable-md-extensions
Owen Williams, a Twitter user, says that the current design choice of Google is called 'M1' and the design that is being tested in the Canary is called GM2.
https://twitter.com/ow/status/988158475560783872?ref_src=twsrc%5Etfw&ref_url=https%3A%2F%2F
This is just the start of the new design scheme that Google will follow. We will see more of likewise changes in the coming future.