Microsoft's next version of Windows codenamed Redstone 4 also known as Windows 10 April 2018 Update could be launched on May 9, according to a report from China. Windows 10 April 2018 Update is the next major update for the operating system, although it doesn't come with too many groundbreaking features, it has a plethora of smaller changes that would improve the performance.
Microsoft could be pushing Windows 10 April 2018 Update to users on May 9, and the report also suggests that the company has apparently failed to meet its original schedule. Windows 10 April 2018 Update could be released as soon as the second week of May, according to a new leak from China. The leak claims May 9 as the release date of next update for Chinese vendors.
Windows 10 April 2018 Update release date is April 30
As noted above, the info is coming from an internal memo to PC dealers in China. It might be possible that vendors in China will be getting the update later than everyone else, and the update will be released to the general public in April as planned earlier.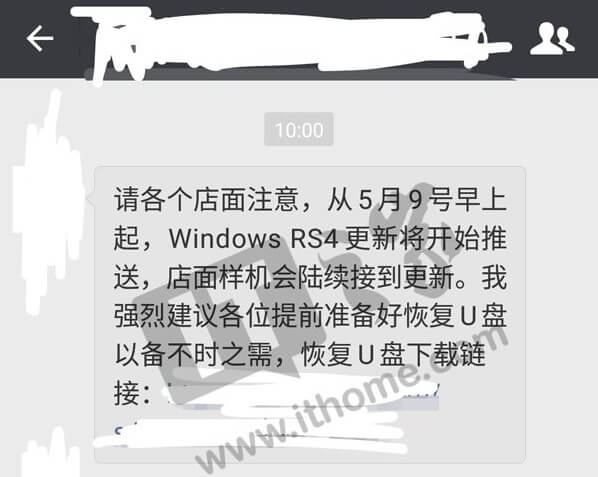 It is worth noting that Microsoft could still release the update in April as the company hasn't officially confirmed anything regarding the release date and update name.
Windows 10 April 2018 Update, or Windows 10 version 1803 as it was initially called, comes with a lot of small changes. Microsoft is bringing Timeline, improved Windows 10 Fluent Design and Edge browser to the OS with the next update.
In addition to these changes, Windows 10 April 2018 Update also comes with refinements and changes that improve the look and feel of the operating system as a whole. For example, Windows 10 is getting the important security updates, improved Windows Defender and more.
The Action Center in Windows 10 is also getting a big update with new changes such as new Fluent Design effects, ability to dismiss dismissing notifications with a mouse middle-click and more.
The number of changes that will be introduced in Windows 10 with next update is substantially bigger. While the best features in Windows 10 April 2018 Update are Timeline and Nearby Share, most of the changes are living proof that the update is more focused on improving the performance and user experience.