Microsoft has already started working on the next Windows 10 update codenamed Redstone 5 launching this fall. As Windows 10 Redstone 4 will be released by end of April, Microsoft appears to be accelerating the development of Windows 10 Redstone 5 feature update.
Microsoft yesterday released Windows 10 Build 17643 for the Windows Insiders in the Skip Ahead ring. The build comes with several new features, including Windows 10 Sets improvements that finally brings Tabs to Office suite. With the next version of Windows 10, Microsoft will bring web-browser like tabs to Office applications for utmost productivity.
Microsoft a while ago announced Sets, this new feature in Windows 10 is projected to bring web-browser like tabs to UWP and legacy apps including the File Explorer. Microsoft is finally bringing the Sets interface to Office suite, which means you can run Word, Excel or PowerPoint in the same window. The Word, Excel or PowerPoint tabs in a window is similar to tabs in Microsoft Edge browser.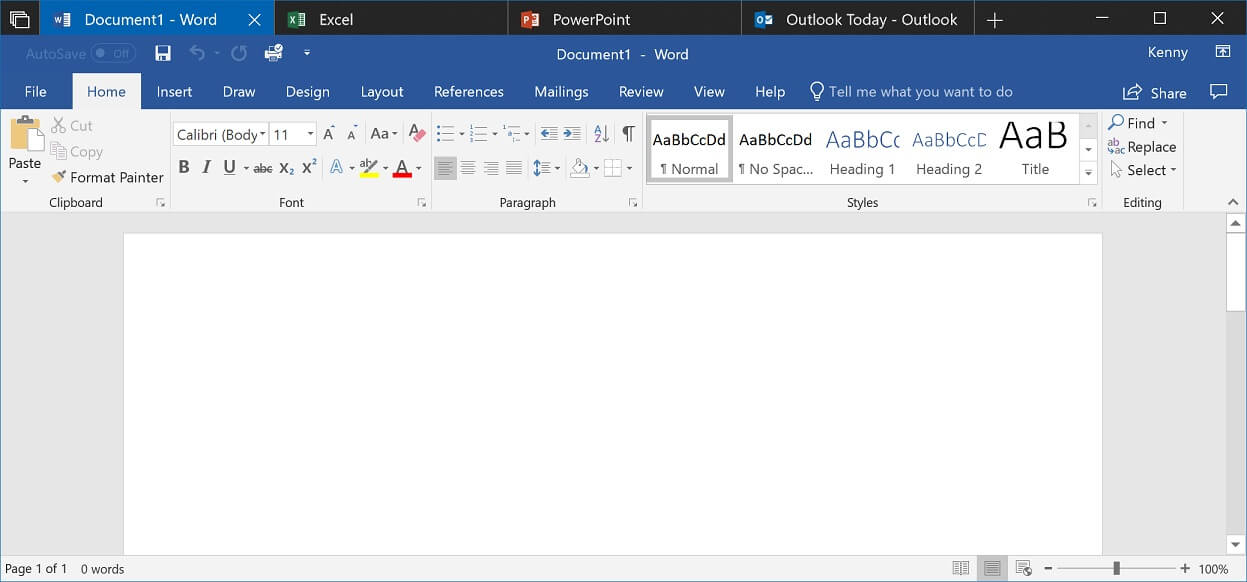 Regardless of the applications, the Sets should work with a default or non-customized title bar. Microsoft has enabled tabs for most of the Win32 apps, however certain apps such as Paint.exe would not work with Tabs for the time being. Microsoft might bring tabs to all legacy apps regardless of the title bar in near future.
The tabs of other apps in Microsoft Edge is also updated to support drag and drop. In a blog post, Microsoft explains that the Edge browser supports the ability to hold app tabs within the window. "If you've opened a Microsoft Edge window within Sets, you can now drag that tab around within the set, as well as drop it in another Sets window. Dragging between a Sets window and a standalone Microsoft Edge window does not yet work," Microsoft explained.
Sets in Windows 10 is one of the exciting features announced by Microsoft in the last few years. Sets is useful and productive as it enables tabs nearly everywhere across the Windows 10 operating system. Microsoft says that Sets in UWP and Win32 apps is an attempt to boost productivity and allow users to improve the multitasking.
In other words, tabs in apps allow users to browse apps without closing the window. For example, you would never have to close or minimize an app to do something else such as web browsing in Microsoft Edge. Sets is similar to the tabs in web browser. The feature will be available for everyone by end of this year.