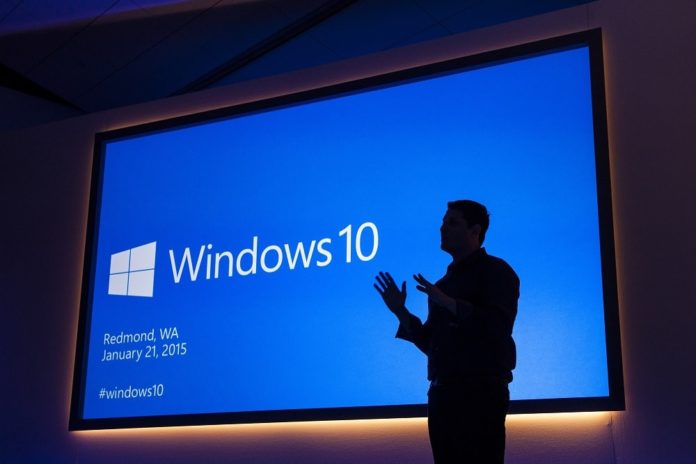 According to data provided by StatCounter, Microsoft's Windows 10 is the most used desktop operating system. In March, Windows 10 market share has increased as more and more users ditched older versions of Windows during the same period. The current biggest rival, Windows 7 is likely to decline further in the coming months as the Spring Creators Update is expected to improve the adoption rate of Windows 10.
Windows 10 has managed to increase its market share last month, StatCounter says that the market share has increased from 43.53% to 43.95% in March. While on the other hand, Windows 7 has recorded a mere drop of 0.08%.
Windows 8.1 is still the third most popular version of Windows operating system with 7.99% share for the month of March. All the other Windows versions are far behind.
While Windows 10 operating system adoption rate is improving, the growth is way below the expectations. Microsoft initially expected Windows 10 on 1 billion devices by end of FY2018, but the company later admitted that this wouldn't be possible as the latest operating system is growing slowly.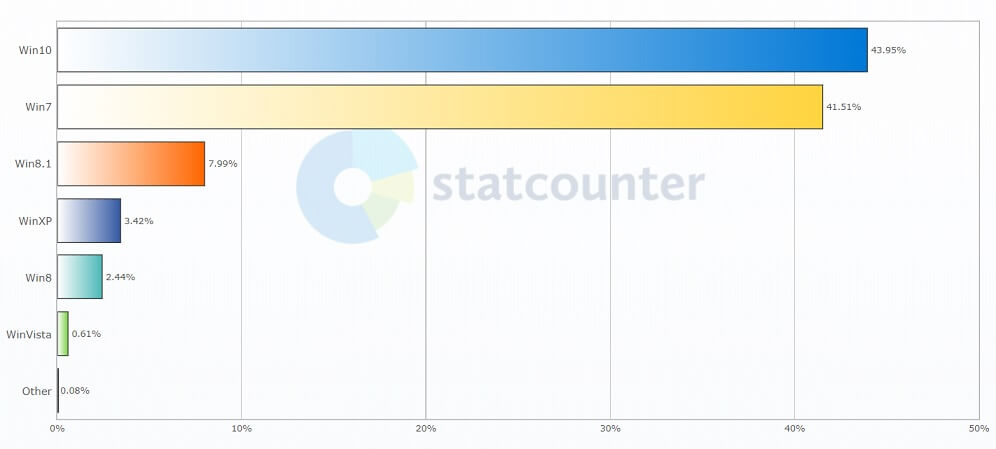 Windows 10 is expected to do better as the Spring Creators Update will be released in April. As the Spring Creators Update for Windows 10 will introduce security improvements and new features, it's likely that Windows 7 users will finally upgrade to the latest operating system. Although an announcement from Microsoft is not yet available, the people familiar with Microsoft rollout plans said that Windows 10 Spring Creators Update rollout is projected to begin on April 10 but in stages.
It wouldn't be possible for Windows 10 to hit 50% market share before the summers given the slow adoption rates. Microsoft's Terry Myerson recently said that Windows 10 is approaching 700 million active users.
Microsoft will end support for Windows 7 operating system by January 2020, and it's likely that the market share of Windows 10 will boost after the end of support. While the US Military is expected to complete the transition in a couple weeks or months, many users and enterprises are yet to begin the transition to Windows 10.