Foobar2000 is a free, powerful and super flexible music player with a minimalistic modular design. Let's be clear about this in the first place. This is not meant for people who use their music player just to listen to music. You have your default music player for that purpose. Foobar2000 is a power app for all the power users out there.
It is available for Microsoft Windows, iOS, and Android. Even though it was available as a legacy Win32 application, only now it came to the Microsoft Store. The main function of foobar200 is media management. It is open source and its Software Development Kit allows third-party developers to change the user-interface.
Speaking of the user-interface, you wouldn't like it at first. It just looks too plain and simple. But this is not your typical music player. It is a tool to organize your music library. In fact, if you look past its unappealing user-interface you will find an incredibly powerful and flexible media player and organizer that can be fine-tuned to your need.
You can change the look of Foobar2000 by using the Theme Editor. It may look daunting at first but once you get the hang of it, you will start spending a lot of time to get the look right. After importing all your music to the library, you can play your tracks by browsing through Artist or Album or by creating a playlist. It is easy to manage all your playlists in Foobar2000 as all your playlists are comfortably placed in its own tab.
With that said, Foobar2000 is not exactly easy to master. There is some sort of learning required to master this, as it is with all software. But this doesn't take away the fact that this is extremely well-built software. Once you find out about all the functions, you will really like it.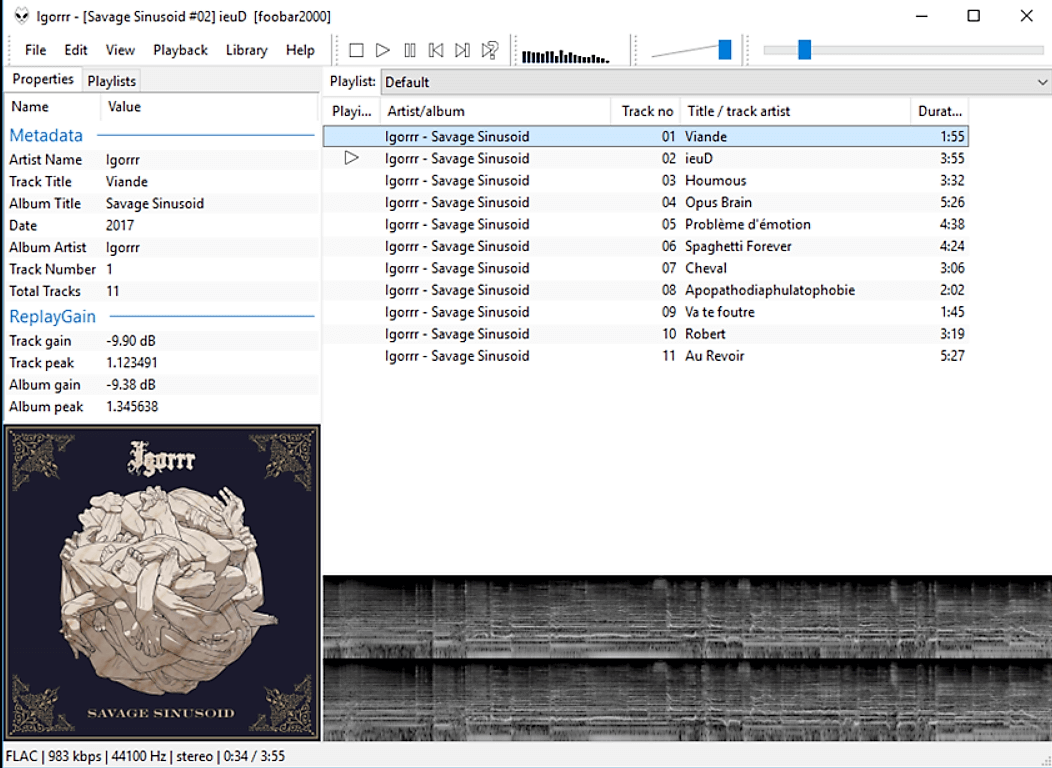 The app is only 4.64MB so give it a try. You can download Foobar2000 from the Microsoft Store by clicking here.