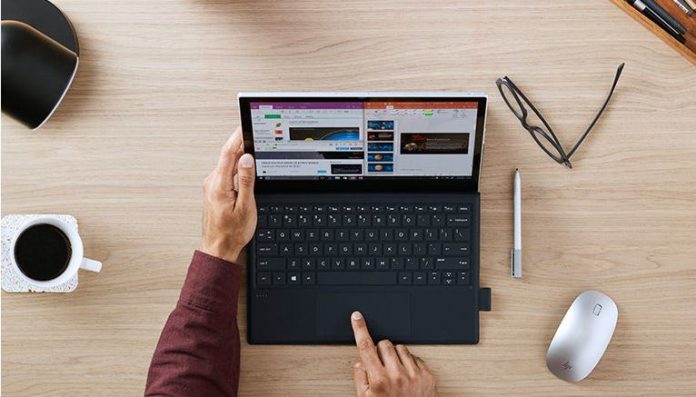 Last year at Qualcomm Tech Summit, HP announced their first Always Connected PC – HP Envy x2 along with ASUS' NovaGo. Compared to others though, HP Envy x2 was arguably the best looking Always Connected PCs. Many wanted to get their hands-on HP's Qualcomm Snapdragon-powered Envy x2. If you were among them, you may have to wait longer.
The pre-orders started last month with an estimated shipping date of 9th March. However, HP has now pushed the shipping date back to March 23 at its online store.
If you're planning to pre-order the HP Envy x2, it will set you back $999.99. Speaking of specs, you get 4GB of RAM, 128GB of storage, and a 12.3-inch 1920×1280 display with Gigabit LTE support of course. The specs are very similar to the Surface Pro with a detachable keyboard and kickstand on board. It also comes with a stylus included, with the advantage of Windows Ink.
But what makes the HP Envy x2 unique here, is that it comes with Qualcomm's Snapdragon 835 onboard. Among the very first of its kind. This means that HP's device could have a significant advantage in battery life as compared to Intel devices. HP estimates around 22 hours along with instant on and continuous use of LTE.
Recently, Qualcomm announced that many major mobile carriers around the world will be supporting Always Connected PCs on their LTE networks. Many retailers including Amazon and Microsoft have signed up to stock Always Connected PCs this quarter.