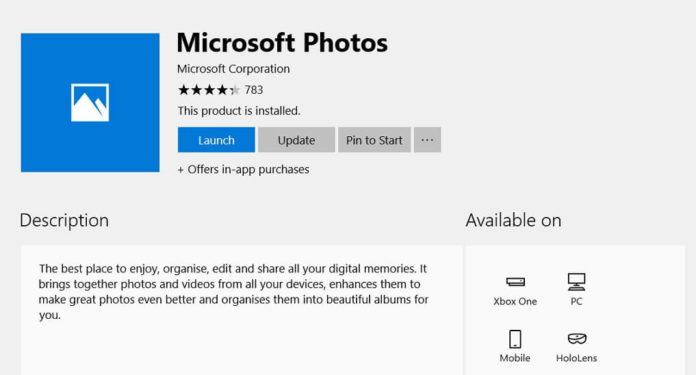 Microsoft has been working out some new features for their Photos app on Windows 10. Our friends at Aggiornamenti Lumia were able to test these upcoming features and have posted on their site. These features will add icing on the cake for the Windows Photos app which is already rich with features.
One cool new feature is a timeline slider that is placed on the right end side of the photos app which can be used to directly jump to different timelines of your photos i.e. from one year to another year photos. This is a really nice feature because earlier we used to go through more than two clicks to jump to any photo particular year. Microsoft has already added the timeline feature for Windows 10 multitasking view.
Microsoft which added the ability to edit videos or create video from multiple photos features into the photos app is now working on adding more ways of adding audio to your edited videos. It now allow users to add their self-audio narration in the video editor window or you can also add your own music to a video.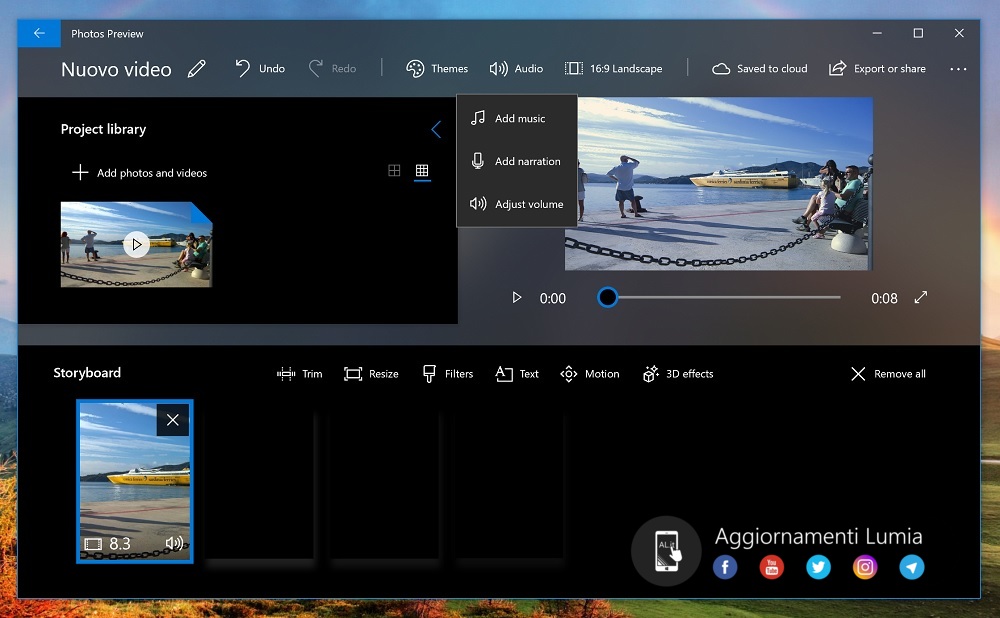 Microsoft is also working on an improved gallery view for Photos that will allow users to go through photos while viewing any individual photo. The new Gallery view UI has remaining photos that are shown in smaller thumbnails.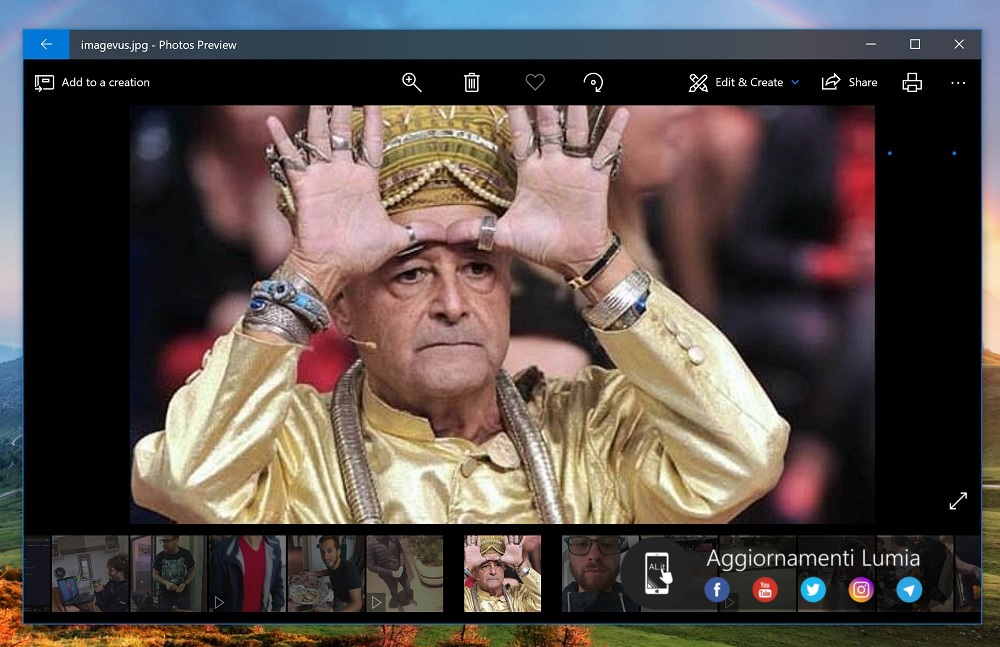 Microsoft is coming up with an integration of the photos app with paint 3D app. The upcoming update will allow users to edit any photo from the gallery directly to paint 3D app. Now in the edit and create options for a photo a new "edit with paint 3D" option will now appear and that can be used to directly edit photos in Paint 3D app.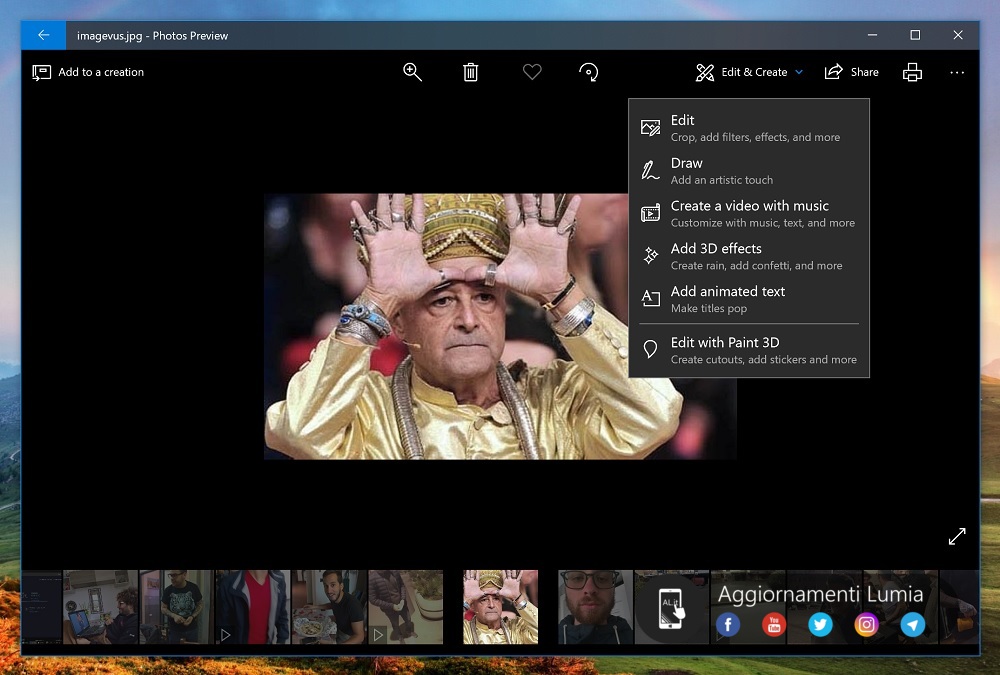 These features will be first available for Windows Insiders before making to all users.