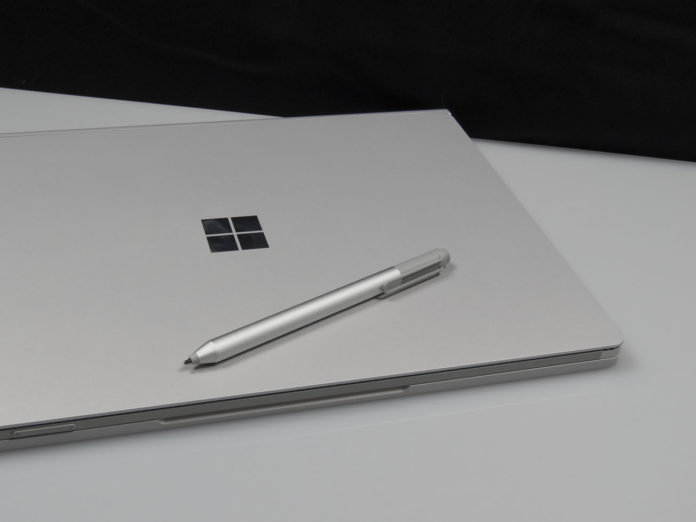 Microsoft's Surface Pen is one of the most incredible, advance hardware. Last year Microsoft completely revamped the Surface Pen which delivers increased pressure sensitivity, little tilt for shading, 4096 levels of Pressure Sensitivity and more.
Meanwhile, Microsoft registered a new patent for Surface Pen. The new patent reveals various information about the engineering behind the hardware. Microsoft's intent to kill the mouse with new Surface Pen. With new patent Microsoft making the Surface Pen's retention clip touch-sensitive.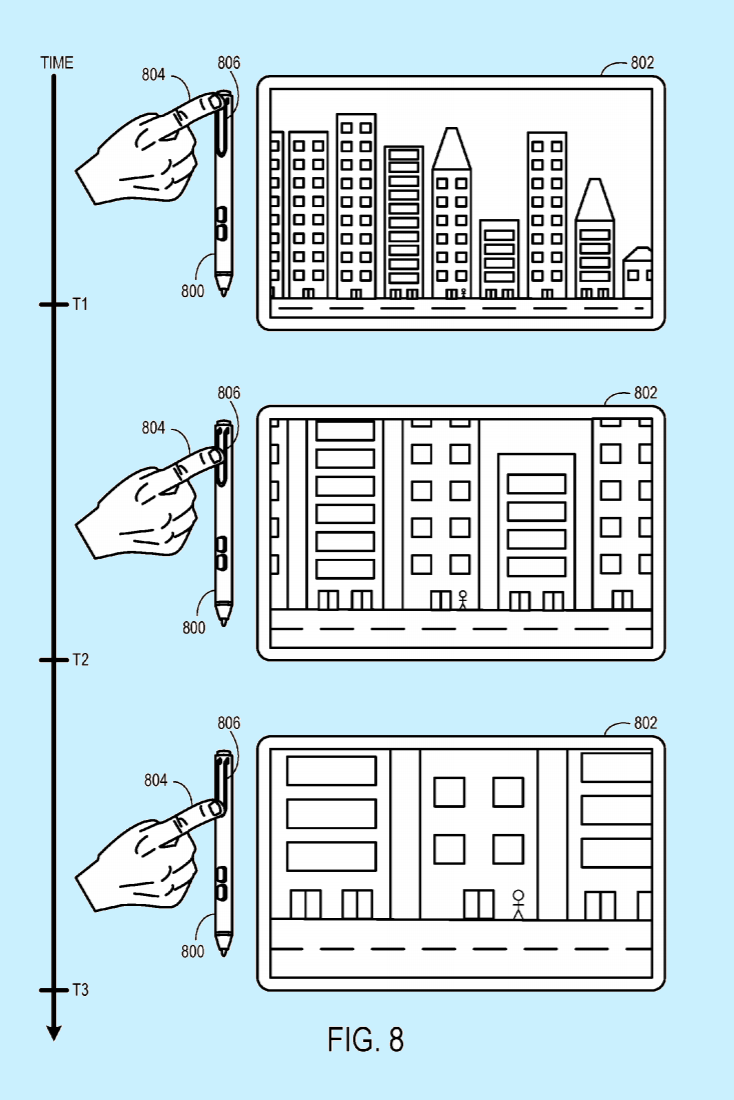 As explained in the patent, this new technology could open new doors of how we interact with PC connected to the pen. New retention clip could help replace mouse's scroll wheel. One can use it for navigation web pages, scrolling photos and more.
Along with this Microsoft also implementing another exciting feature. The patent also reveals that Microsoft implementing a whole new power saving mode for Surface Pen. The controller in the pen will be advanced enough to automatically switch between power saving mode to an active mode. So, Surface Pen only starts running properly when it detects any type of moments or sensitivity.
However, as of now, this is just a patent. There's no guarantee that the Microsoft officially upgrade the Surface Pen. Or maybe Microsoft introduce it at the Build 2017 event along with the so-called foldable mobile device. The patent was originally filled in 2016 and was recently (February 15, 2018) approved the US Patent and Trademark Office. You can find the full patent from here.