With Windows 10 in S Mode, Microsoft is trying to replace passwords with alternative secure authentication systems which is more convenient and easier to use. Windows Hello, for example, has successfully replaced the password-based authentication system, and it has been proven as a successful security system.
Starting with Windows 10 Redstone 4 update, Microsoft is making Windows 10 a password-less operating system, once again confirming that the company truly wants to deliver a more secure means of replacing passwords in Windows 10.
Windows 10 Build 17093 uses the Authenticator app available on Android and iOS to make us believe that the passwords are so yesterday. Microsoft Authenticator app is available for your mobile devices, it can be used to authorize a device for login and it basically replaces the traditional password authentication in the operating system.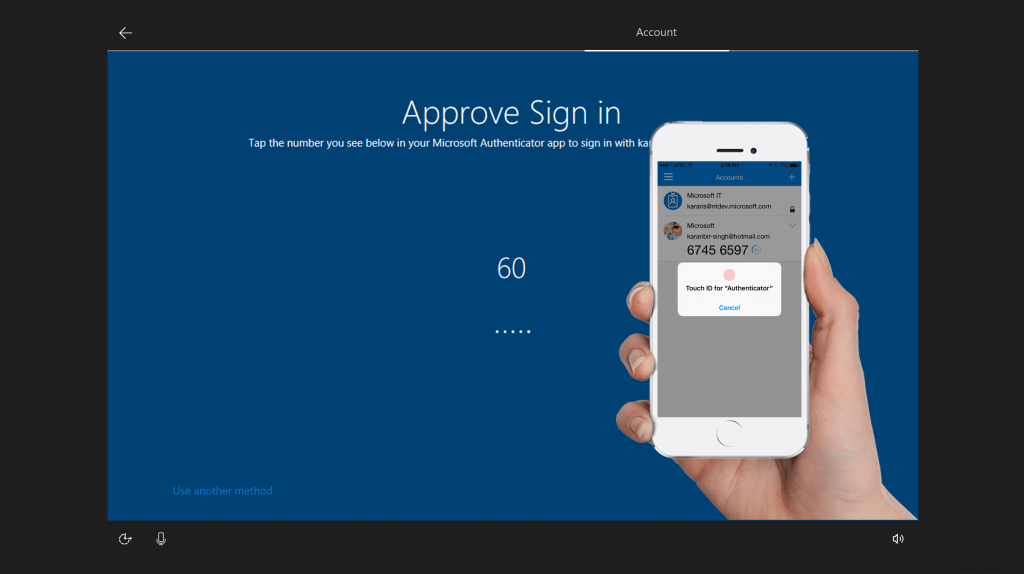 "Windows 10 S PC will automatically make your experience password-free. You will notice that if you have Windows Hello set up, you won't see passwords anywhere in the Windows experience – not on the unlock screen nor in Sign-in options," Microsoft explains in a blog post.
This feature is only available for Fast Ring Insiders and devices running Windows 10 S. The password-less authentication system would be part of the out-of-box Windows 10 experience, as a result, the process to setup the password-less experience will be easy. In other words, a PC with Windows Hello and Authenticator app on user's phone will no longer need a password to login into the operating system.
Microsoft says that the feature will be tested thoroughly before rolling it out to everyone, and it will be released to the general public with Windows 10 Spring Creators Update only after the company collects positive feedback from a small group of Insiders.
Microsoft may be planning to integrate the password-less authentication in all versions of Windows 10 after testing it on 'Windows 10 in S Mode' with Insiders. Sooner or later, the feature will be available for everyone, apparently in late March or April.