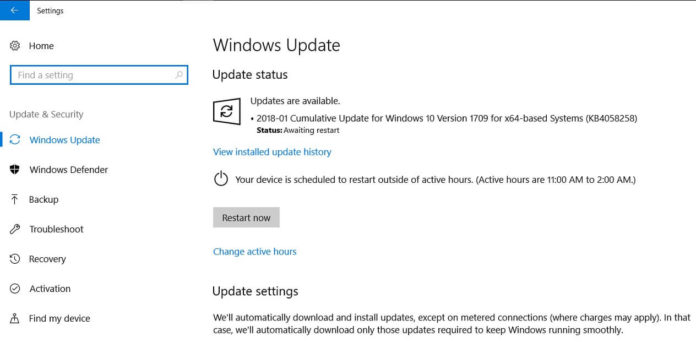 Microsoft recently began rollout a new cumulative update for the latest Windows 10 version 1709. It appears that Windows 10 KB4058258 might not install on some PCs with error 0x80073715. Microsoft is not aware of any such errors, but it appears to be affecting a small group of users. Windows 10 KB4058258 error 0x80073715 probably has nothing to do with the system configuration, but it may be related to some broken files in your system.
The affected users on Microsoft community forum claim that no workaround seems to be working for them, all attempts to install Windows 10 KB4058258 results in 0x80073715. Microsoft engineer says that the issue could be related to the broken files or the registry keys.
How to fix Windows 10 KB4058258 error 0x80073715
While there's no official workaround available, you can try to download the offline installers from Microsoft's Update Catalog website and manually perform the update. You can also install the latest Service Stacking Update (SSU) from here and retry the update.
If nothing works, we would advise you to wait for the official fix and keep watching this space for more updates.
The latest Windows 10 update focuses on performance improvements and bug fixes. With this update, Microsoft has fixed a number of issues including a bug where the colours will be distorted when the system is connected to display, and another issue with the legacy AMD display adapter has been addressed. Microsoft has also fixed an issue with the keyboard where the Alt+Shift to change the language results in a long delay.
The update also improves the security of the Windows 10 operating system for x86 devices. Microsoft is also fixing an issue with AMD-powered computers that experienced issues with the Meltdown and Spectre patches. For those who don't know, the January update had a bug that pushed some PCs into an unbootable state and since then Microsoft is including the fix with all cumulative updates.