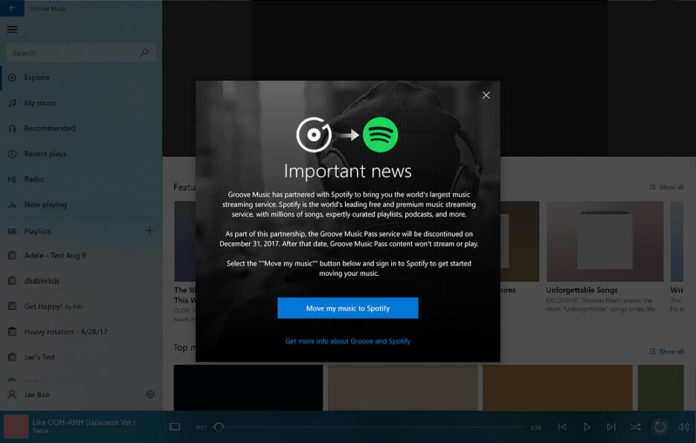 Back in October, Microsoft announced that it's giving up on its own music streaming service 'Groove Music'. Today is the last day to download your Microsoft Groove music. If you've purchased music, you'll have to download them from Microsoft, else you'll lose it forever.
Microsoft Groove is however not going anywhere, only the streaming service is being killed off. Groove becomes nothing more than an advanced music player available on all Windows 10 devices. Microsoft is allowing all the users with subscriptions to upgrade to Spotify at no additional cost. Here's how you can migrate to Spotify:
Open Microsoft Groove app on your PC.
Navigate to My Music and Select Filter > Purchased.
Right-click or press and hold the item you want to download and select Download.
Once PC downloads the files, you can find them in File Explorer -> This PC > Music > Purchases.
This decision is a big surprise for many users as the company has been working day and night to improve the service. It goes without saying that Groove Music is still one of the best Windows 10 apps on the Microsoft Store.
Microsoft released several major updates to enhance Groove music streaming service on Windows 10 devices. Groove Music, however, has never become as successful as Spotify.
It's worth noting that Microsoft will also remove the Music section from the Store, meaning that you won't be able to download or purchase music anymore. Windows 10 users are now completely dependent on third-party services to download or stream music on their devices.