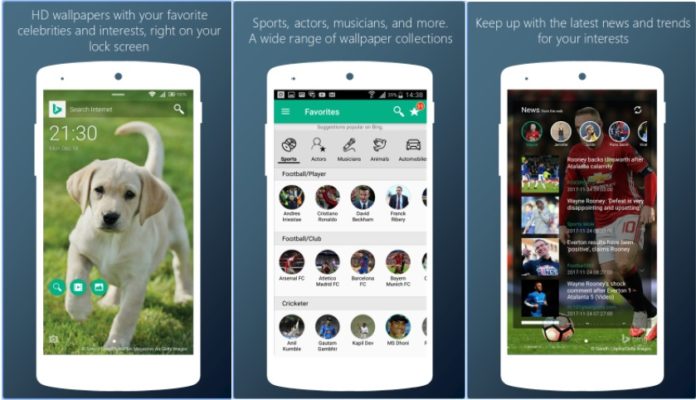 With the sad demise of Windows 10 Mobile, Microsoft really trying hard to bring their services to other platforms like Android and iOS. Adding to that attempt Microsoft Garage has launched an app called Favorites Lock Screen for Android. It is the third Android lock screen app after Next Lock Screen & Picturesque Lock Screen and fourth in overall lock screen apps released by Microsoft.
It is in its early days and is mainly targeted at India. It comes with every typical feature found in a lock screen app such as daily wallpapers, news, etc. Microsoft says that Favorites Lock Screen provides more personalized experience as the daily wallpapers and news will be based on the interests of the users. It also integrates Bing search. It also allows you to quick settings such as the flashlight, mobile data, etc. You can unlock your phone with your preferred unlocking method which includes PIN, pattern, password and even by fingerprint(still buggy). You can also swipe right to access the camera for taking instant shots.
Pavan Kumar Desari, a Program Manager on the Favorites Lock Screen team says "Even though the Picturesque team already had a great lock screen app available in India, we wanted to try something different." Adding to that he says "We wanted to build a lock screen focused on fandom, not just beautiful images. Our app allows people to craft a more personalized experience centered around their passions and interests."
It is really early for the app and may miss some features and would be buggy but from the feedback of users, the app will be more useful lock screen app for Android in future.