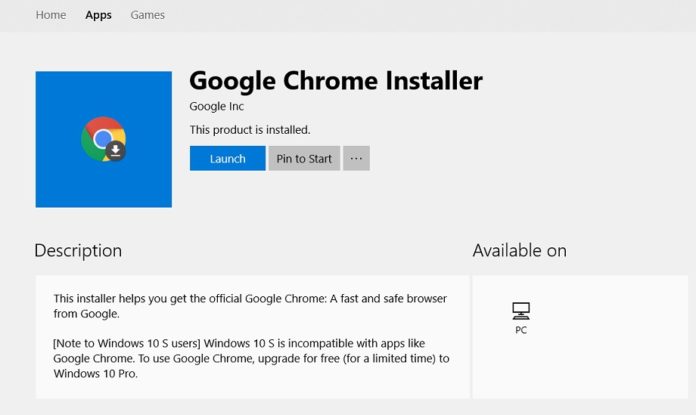 The lack of Google apps for Windows 10 and Windows 10 Mobile is obviously a business decision based upon market share, as most of the users still prefer the Win32 applications over the UWP apps.
While Google has never make any indications it plans to release any native apps for Windows 10, today the company has published a new app called 'Chrome Installer' on the Microsoft Store (formerly Windows Store). This app lets you install Google Chrome browser on your Windows 10 PC.
Google Chrome Installer for Windows 10 is basically a web wrapper that lets you install Google's web browser on your PC. Google Chrome Installer is however not available on Windows 10 S machines (Surface Laptop). The Chrome Installer isn't the only app available in the Store as Google also has a dedicated Xbox One YouTube app.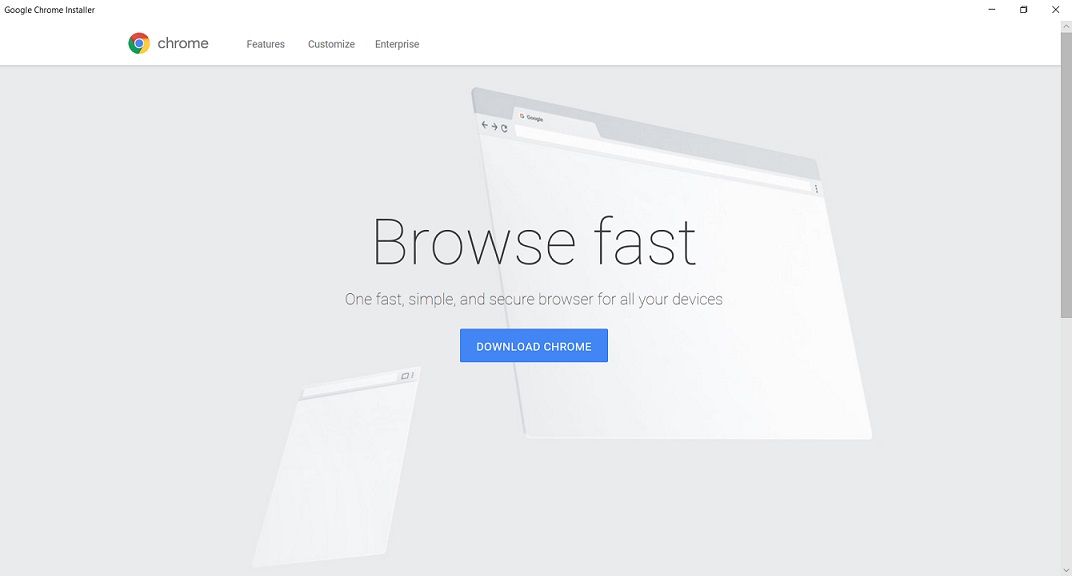 "This installer helps you get the official Google Chrome: A fast and safe browser from Google. Windows 10 S is incompatible with apps like Google Chrome. To use Google Chrome, upgrade for free (for a limited time) to Windows 10 Pro," the store listing describes.