Microsoft's cloud business is very successful and the performance will be strong even next year, claims analyst. According to new analyst forecast, Microsoft and Apple will dominate the IT industry in 2018, while the PC market will continue to decline.
Microsoft and Apple would "collectively account for about half of the industry's operating profit." The IT spending will improve 4 percent, up from 3 percent 2017.
"Revenue growth will be driven by equipment and software purchases and services related to the ongoing migration to cloud-based IT systems from legacy IT architectures," the analyst said.
While Microsoft will be dominating the IT industry, the PC market will continue to decline in 2018 but at the low single-digit rate. However, this is because of the gradual replacement cycle where the corporates move to new hardware.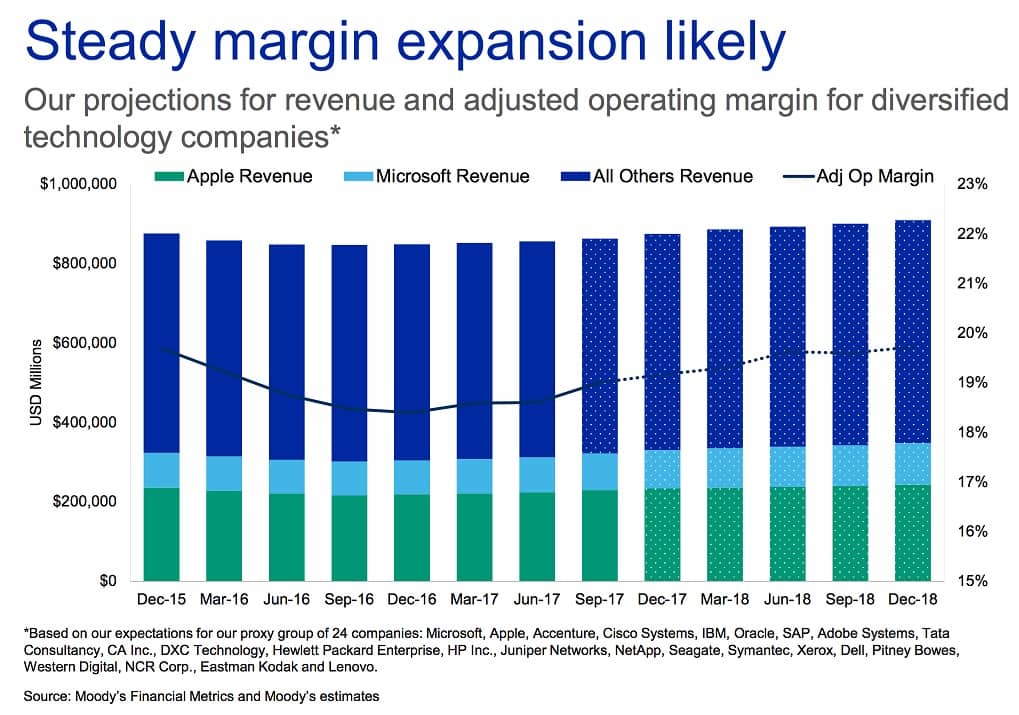 Since Windows 10 has improved over time, it is expected that the future updates of Windows 10 should accelerate the adoption rate in the coming years, and it should also help the PC market.
Ever since Nadella became CEO of Microsoft, he has changed Microsoft into a company for enterprises, the Redmond giant has increased focus on cloud services and the cloud business is also increasing the company's revenues.